Leo Finance Horoscope 2023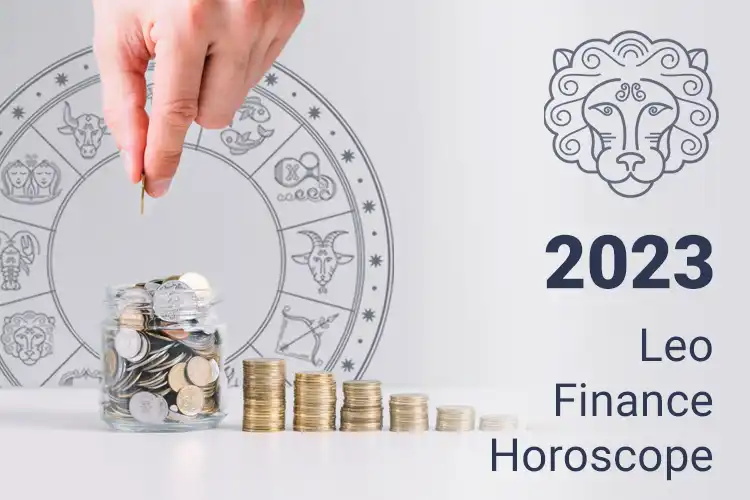 Overview
This year Saturn advises you to avoid digging into your past mistakes and start working on your projects and work. Your health can suffer from unnecessary negative thoughts. As indicated by the movement of Mars and Rahu, you should avoid aggression. By practicing regular meditation, you will be able to protect yourself from the damaging effects of Mars, Rahu, and Saturn which can make getting a good night's sleep difficult as well as affect your health.
On The Work Front
This year, Saturn's movement could cause some delays in getting the favour at work. There might be a delay in getting support from senior authorities and also at home the support of elders might be delayed. Likewise, due to the impact of Saturn, there may also be some hindrances to receiving support from luck or there can be unplanned travel related to work and business. It is advised that you avoid becoming aggressive or demanding in your job and business due to Saturn and Rahu movement.

Mars, in its starting phase, may help you to get back the money you owe from your friends, but this is not the best platform for investing heavily in the share market. Saturn can delay the receipt of expected financial gain from a business. Business gains might be delayed for some of you and things can also get delayed in the second quarter as indicated by the Saturn movement. Thus, you are advised to seek professional financial advice. The first quarter of this year will be characterized by patience and a positive approach. You are advised to do some analysis before making major decisions because Jupiter is ready to provide you with the support that comes from your ability to make the right decisions as well as your initiative. Rahu and Jupiter indicate that some of you may get delayed in getting a promotion, but after the first quarter, things will go your way. There is the possibility of foreign settlement and employment. Basis the transition of Mars, it is advisable to be attentive to your promise and commitment on the professional and personal fronts. Jupiter's blessings will help you succeed in your new job. You might get support from your boss after the first quarter and the expected rank at work. Saturn and Rahu can cause sudden disagreements in a relationship as some of you may feel bounded.
Relationship Matters
During this year, Saturn and Rahu advise you to avoid third-party interference in your personal relationships. There is a chance that Jupiter will bring success to love marriage, but a more favorable outcome is likely to come after the first quarter of the year. Mars is ready to offer settlement in foreign in the second quarter. Those of you who are in the middle of divorce are likely to achieve success. Jupiter's movement in the second quarter can result in a successful pregnancy. The second half will be more rewarding for all, singles and people in long-distance relationships, as there are high chances of fruitful romantic encounters along with getting some excellent news leaving you happier and stable. The times are very blissful.
The Health Chart
During the first quarter, your attention may be drawn to your children's health. Students may experience delays getting admission to foreign countries this year. Research and engineering-related courses might be of interest to some of you. Students preparing for government and competitive examinations can also achieve success with hard work and a positive attitude. Jupiter and Rahu advise you to avoid the wrong company and to approach the situation positively. If you are in sports or want to get into foreign universities, you can succeed in the second quarter. The planets Saturn and Rahu indicate delays and a need for hard work.
At the beginning of this year, you should be attentive to your health and maintain a healthy routine with discipline in order to prevent disruptions in your studies. Schools students are advised to avoid aggressive behavior, as indicated by Mars. In the second quarter, the motion of Mars can be unsettling in health, and negative thoughts can derail your exam preparation, so you're advised to work on your thoughts and avoid the wrong friends.
Share Your Problem, Get Solutions