Aquarius Health Horoscope 2023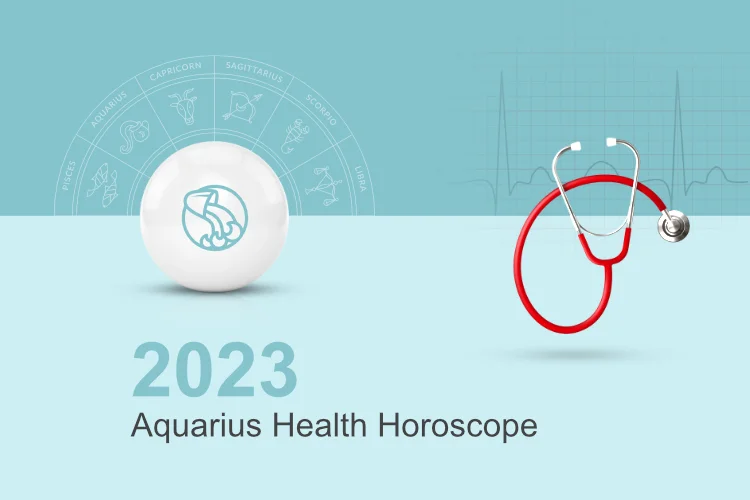 Aquarius health horoscope 2023: An Overview
Aquarius horoscope 2023 health recommends that Mars helps to be in good health in 2023. But you need to practice some work-out regularly for health. Your mental status will be perfect and in this regard no health issues may come. Jupiter may shower blessings upon you and thus this also adds for no medical problems in 2023. You may not get any dangerous issues. You are probably going to be in great health and fitness and subsequently you may get a sound way of life consistently.
Are you an Aquarius native looking for a health horoscope in 2023? Horoscope recommends that this would be a time of average wellbeing for Aquarius people throughout the year. Saturn in your horoscope may give some health issues for you at times in 2023.
Aquarius Health 2023 - Be positive always!
Aquarius health horoscope 2023 says that your energies will not be good as you wish. You will have to try hard to attain mental peace in 2023. But try out meditation and yoga as bad mental health may affect you physically also. Due to the impact of Jupiter, you will start to continuously feel better. As the year advances, you could have extra consideration for your health. Regular workout schedules and yoga practices other than a good lifestyle may keep you healthy.
Aquarius horoscope health 2023: What Can You Expect in the First Half?
Aquarius health 2023 recommends that if you have any medical problems previously, you may get good health due to proper treatment during the month of March and you would feel fit and fine because of the transit of Jupiter. Likewise, don't underestimate your health and take good care of your health. Around the month of April, you could feel restless due to some blood related issues. You should watch out for your health particularly if you have any chronic illnesses. From May, Saturn transit says that you will be fit mentally and physically. You will get great mental peace. Mercury may not be good and won't be giving you sound health during the month of June. You could face many issues related to food poisoning, and thus all favorable planets advise you to be in a good lifestyle with a proper diet plan. Make sure you follow it everyday to bring back your lost health.

Aquarius wellbeing horoscope 2023: What is in for you in the final half?
Aquarius 2023 health horoscope says that Saturn will move as the favorable planet towards you with a strong health status. Still you should work more than you expected professionally. It could affect your energy levels. Venus shows that you could generally have small health issues and you may also have digestive issues from work in 2023. Do not take it as a small issue as you may have to face bigger health issues. If you are taking medicines for skin, respiratory problems or asthma, you should take a health routine checkup in August. Planetary movements during the last period of 2023 may be consistent for you to remain extra strong and fit.
Share Your Problem, Get Solutions