Nakshatra – Rohini
About Nakshatra:
The Nakshatras in Vedic astrology are lunar constellations and directly manifest its expressions. The Moon changes signs (houses) about every 2.3 days. It takes 28 days to move through the 12 zodiac signs, translating into two weeks of a waxing (bright half) Moon and two weeks of a waning (dark half) Moon. The Moon is related to our intuition, intelligence and our natural emotions. The 28 Nakshatras deal with these ever-changing feelings and emotions based on the Moon's position.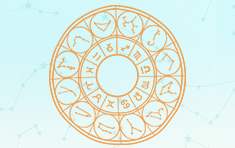 To Find Out Your Rashi Nakshatra, Enter your Birth Details in Online Nakshatra Finder / Calculator to Get Your FREE Nakshatra / Birth Star Report
Rohini Nakshatra Characteristics:
Great beauty, wealth, artistic
Rohini Nakshatra Meaning: Ruddy cow, red, growing
Rohini Nakshatra Lord: Moon
Rohini Nakshatra Body – VarahaMihira: Legs, shanks
Rohini Nakshatra Body- Parashara: Eyes
Rohini Nakshatra Symbol: Chariot
Rohini Nakshatra Deity: Prajapati-lord of creation
Shakti (power to/of…): Growth
Rohini Nakshatra Caste: Shudra
Rohini Nakshatra Nature: The fixed or permanent (Dhruva)
Rohini Nakshatra Gana: Manav Gana (Human)
Rohini Nakshatra Rashi / Zodiac: Taurus Sign (Vrishabh)
Rohini Nakshatra Marriage: Auspicious
Rohini Nakshatra Translation: The red one
Rohini Nakshatra Controlling/Ruling Planet: Moon – Chandra
Ruling Deity of Moon: Parvati
Rohini Nakshatra Number: 4
Rohini Nakshatra Gender: Female
Rohini Nakshatra Names Letter: O, Va, Vi, Vu
Rohini Nakshatra Lucky letters: O & V
Rohini Nakshatra Lucky Stone: Pearl
Rohini Nakshatra Lucky Colour: White
Rohini Nakshatra Lucky or Favourable Numbers: 2
Rohini Nakshatra Common Name: Jamun
Rohini Nakshatra Astronomical Name: Aldebaran
Rohini Nakshatra Botanical Name: Syzigium cumin
Rohini Nakshatra Guna: Rajas
Rohini Nakshatra Dosh: Kapha
Rohini Nakshatra Element: Earth
Rohini Nakshatra Bird: Owl
Rohini Nakshatra Yoni/Animal Symbol: A Male Serpent (Sarpa)
Rohini Nakshatra Tree: Jambu
Rohini Nakshatra Male Characteristics
The native of the Rohini Nakshatra can be very hot-tempered, and then he becomes very hard to control and becomes very stubborn. He does not care for anyone's opinions in this frame of mind except his own. This native is prone to fault-finding and is constantly on the lookout to find something to criticize in others. He mostly followed his heart than his brain. However, he is a loving family man and can sacrifice everything for his near and dear ones.
Rohini Nakshatra Male: Profession and Related Areas 
The male native of the Rohini Nakshatra, it has been observed, faces a lot to trials and tribulations between the ages of 18 and 36 years. These problems will be on the economic, social and health grounds. These natives enjoy their best phase between 38-50 and 65-75 years. He should be very careful of business partners, or he may be cheated, and always be aware not to confide all his plans to anyone, unless he is fully sure that the person is fully worthy of his trust.
Rohini Nakshatra Male: Compatibility and Family Life 
The native of the Rohini Nakshatra, it has been observed, will not benefit from his father. He is likely to be more attached to his mother and other relatives from his mother's side. He may not strictly follow religious and moral laws, and therefore it has been observed that his married life usually remains disturbed.
Rohini Nakshatra Male: Health and Well-Being 
The health of the male native of the Rohini Nakshatra will be vulnerable to diseases related to blood, such as blood cancer or blood sugar. Jaundice and urinary disorders may also trouble him.
Rohini Nakshatra Female Characteristics
The female native of the Rohini Nakshatra is well-mannered and well-dressed. Though she is very weak from inside, outside she makes believe that she is a very strong person. This native is pragmatic but can be very hot-tempered and even violent when provoked.
Rohini Nakshatra Female: Profession and Related Areas 
The female native of the Rohini Nakshatra is capable of doing any type of work entrusted to her. This native has an average education and is ideally suited to pursue the profession of a fashion designer.
Rohini Nakshatra Female: Compatibility and Family Life 
The female native of the Rohini Nakshatra will enjoy her family life. She will love her husband, which will be equally reciprocated, and children, who will give her great pleasure. However, she sometimes develops a tendency to suspect her husband out of jealousy, and if she does not control this tendency, her marriage can even end up in a divorce.
Rohini Nakshatra Female: Health and Well-Being 
The health of this native will mostly not cause any concerns. Some minor ailments she may have include leg pain, breast pain, menstrual problems and a sore throat.
Rohini Nakshatra Astrology:
The Rohini Nakshatra ranges from degrees 10-00′ to 23-20′ in the Taurus sign. The Nakshatra emphasizes spiritual liberation and not coveting anything that is not yours. It translates into "The Red one" and symbolizes a Chariot. This Nakshatra's ruling planet is Moon.
Rohini Nakshatra Prediction 2020:
The year 2020 may be called a mixed bag for you. At the same time, this year may be quite unpredictable in certain matters. You are advised not to take any major decision related to your career in haste during the year 2020. Making a big decision may upset the smooth flow of your life. It may lead to certain consequences which may not be what you want or expect from your life. But remember nothing remains the same, neither time nor the situations. So, be patient and stay focused on your work at hand. You will be able to tackle most problems and achieve success in some of them. There will be a need to accept challenges positively and take on the difficulties with a courageous heart. For sure, a positive attitude can do wonders. It will enable you to convert challenges into opportunities. If you put up this attitude, you are likely to make significant gains.
Rohini Nakshatra Padas:
Rohini Nakshatra 1st Pada: The first pada of the Rohini Nakshatra falls in the Aries Zodiac sign Navamsa ruled by Mars. The focus here will be on obtaining carnal pleasures. The native will also be generous and may even waste money on unnecessary things.
Rohini Nakshatra 2nd Pada: The second quarter of the Rohini Nakshatra falls in the Taurus Navamsa ruled by Venus. The native here will have a lot of courage to face adversities. He will be very materialistic.
Rohini Nakshatra 3rd Pada: The third pada of the Rohini Nakshatra falls in the Gemini Navamsa ruled by Mercury. Here the focus is on arts and business. The natives here can accumulate a lot of wealth.
Rohini Nakshatra 4th Pada: The fourth pada of the Rohini Nakshatra falls in the Cancer Navamsa ruled by the Moon. The focus here is on material and domestic comforts. Travel during this phase can be very lucrative.
List of Nakshatras

Ashwini

Bharani

Krittika

Rohini

Mrigshirsha

Ardra

Punarvasu

Pushya

Mrigshirsha

Ashlesha

Magha

Moola

Purvaphalguni

Uttaraphalguni

Hasta

Chitra

Swati

Vishakha

Anuradha

Jyeshtha

Purvashadha

Uttarashadha

Revati

Shravana

Dhanishtha

Shatbhisha

Abhijit

Poorvabhadrapada

Uttarabhadrapada

Day Guide
Comprises of events likely to happen, hourly guidance & precise timeframes

Life Meter
Know the percentages of different aspects of your physical and mental state

Compatibility
Check out how well will your wavelengths with others match