Taurus Property Horoscope 2022: Deal or No Deal?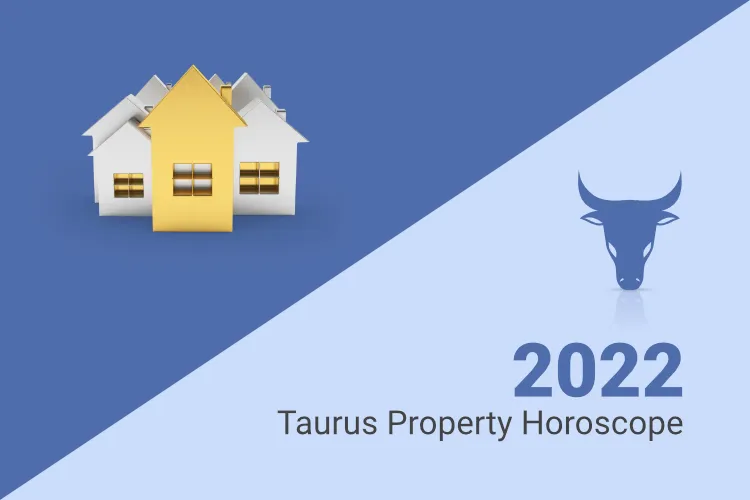 This would be a phase where you would take the proper steps to build wealth and acquire property. Congratulations on that!
Before you sign any paperwork:
Make sure you read everything thoroughly and adequately.
Research everything about the property that you are planning to invest in.
Take your time in terms of planning and once you're entirely sure, go ahead and make the deal.
When we talk about wealth and property creation, the year 2022 is selectively good for some natives. To know about your relationships in the year 2022, access your Free Personalized 2022 Report.
What Does Taurus Property Horoscope 2022 Say About Ancestral Property
This year is favourable for the natives who are planning to sell their family or ancestral property.
However, even though the times are favourable, do not take things for granted. Put up the property on the market, and start marketing beforehand itself.
You might want to contact the best brokers to get a good deal. Marketing will be essential to get the property sold. The sale of the house may be good news for the natives as their efforts for such a long time will be finally answered!
However, try not to rush into any kind of dealings. Make sure you look at all your prospects and make the best deal for the house, as your efforts and calculation in taking the right decision will not go in vain.
Examine all the prospects and the property dealings carefully. Especially the bank dealings. Beware of fraudulent activities!

Do Taurus Wealth and Property Horoscope 2022 Foresee Circle of Wealth
The money you make from the sale of your properties try to put it directly into acquiring wealth and property.
You would be lucky as no situation would come up for which you may have to invest the money you earned and put it back in properties.
While you invest in various properties, the only advice is to try and take a minimal loan or credit facility to make sure you do not go overboard with your finances shortly. The cycle of wealth acquisition may go for a long time, and you may feel a sense of accomplishment because of it.
It will help if you consider yourself lucky, as you can create a circle of wealth. Otherwise, there are situations where people have to consume the money for their expenditure or emergencies. Count these amongst your blessings!
Taurus Wealth and Property Horoscope 2022: Confidence Boost
Your achievements may be professionally high, and this may culminate into good earnings. These earnings may enable you to make much progress in your personal life. You may see a boost in your confidence as well.
Try to maintain your performance at work. Do not get into office gossip or politics. Stay away from office dramas, and also possess strong communication with your seniors. Your account may be in place, but don't get your professional achievements affected by the petty things at work.
Taurus Wealth and Property Horoscope 2022: Commercialize the Skills
You can also try to pursue your hobbies commercially for more means of income. Along with earning some extra money, you may get a chance to do what you love as well.
If you have put any earning projects on hold, try to resume those projects and start to make some extra income.
This could be related to the multiple talents that you possess. Try to think of how you could commercialize the ideas, or discuss them with your friends and take pictures from them as well. Access the Free Personalized 2022 Report to know what the stars have in store for you.
Wealth Showers in Wealth and Property Horoscope 2022 For Taurus
Those into business are also likely to see a rise in wealth accumulation.
This would mean you would be happy with the growth of your business. Expansion of all kinds can ensure you build your wealth that would enable you to make gains through all possible directions.
There is a likely possibility to build a collaboration with someone in a foreign land.
This would enable you to make good gains and also improve the value proposition of your business. Thus, the exercise of building wealth and property will take you to a new level.
Taurus Wealth and Property Horoscope 2022: Overview
Give yourself little time and energy to make sure you make the right decision in your career and business. Thus, the year will end on a good note for most of you. You may develop wealth through various sources. Life will have many opportunities that will enable you to progress in a step-by-step manner. Success in achieving your goals is seen in this case, and you would be happy through your efforts and achievement in the year 2022.