Pisces Education Horoscope 2022: Uplifting Your Spirits High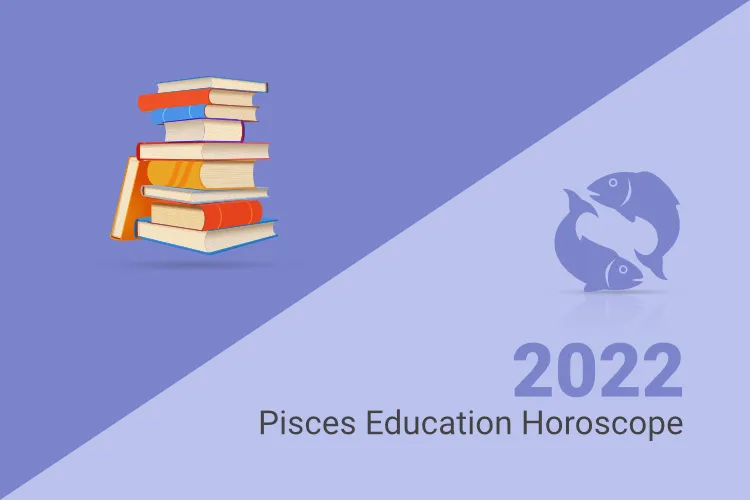 Pisces student horoscope 2022 looks pretty stacked with positive energy and confidence, which would help them do extremely well in their academics. Students intending to get admission to a desired college/university are likely to receive uplifting news during this year. Some of you may face confusion regarding the change of subjects or stream. In this case, it is better to consult your parents or a senior.
Pisces Education Horoscope 2022 says that your friends may show great support after the mid-year. You're advised not to take any decisions based on your impulsive approach. Else, you may regret it later in life. So think, pause, consult and then react. That way, you would be happy with the way life would take you to a much better phase in your life. To know about your relationships in the year 2022, access your Free Personalized 2022 Report.
The approach that is adapted for learning makes you happy and satisfies as it also keeps you fully engaged. The likelihood to get success in all forms of achievements and gains in your academic life is prolly super high. The stars are also saying that the Pisces students who wish to pursue Law are likely to do well. But the progress is going to be slow. So, make sure you are humble and down to earth, as you shouldn't feel that you are the only person performing the exams very well.
Life is a race, my dear, so competition is going to be present in all walks of life. And you are likely to find many who may compete with you this year. So buckle up, champ and get ready to accept the challenge with the fire in you.

Pisces Horoscope 2022 Education: Diving Deep Into Professions
Pisces student horoscope 2022 says that for those of you planning to take up any government service exams, then the year is good, especially from September 2022 onwards. Therefore, you can plan your exams accordingly to clear in the first attempt. You would be content to clear the test with absolute ease.
Students pursuing Medicine – you'll crack it and do very well. Students even pursuing Dentist related courses and in the final year may easily get an option to work as an intern in the role. Take up the right approach in the right direction, and it is likely to bring you closer to your dream in life.
Again, students planning to appear for any board or university exams may also need some preparation in the middle of the year. So make sure you work towards the same. Your efforts would certainly bring you good results towards academic preparation. Access the Free Personalized 2022 Report to know what the stars have in store for you.
Pisces 2022 Education Horoscope: Overview
All types of competitive exams are likely to take place in the months of April, May, September, and November. You gotta gear up to take action. If you are well read and prepared, then you'd easily clear it with flying colours. But if not, then that outcome is also very well-known by you. The stars only advise you not to lose your focus due to some silly distraction. You can be in a difficult spot with this.