Aquarius Education Horoscope 2022: New Possibilities & Outcomes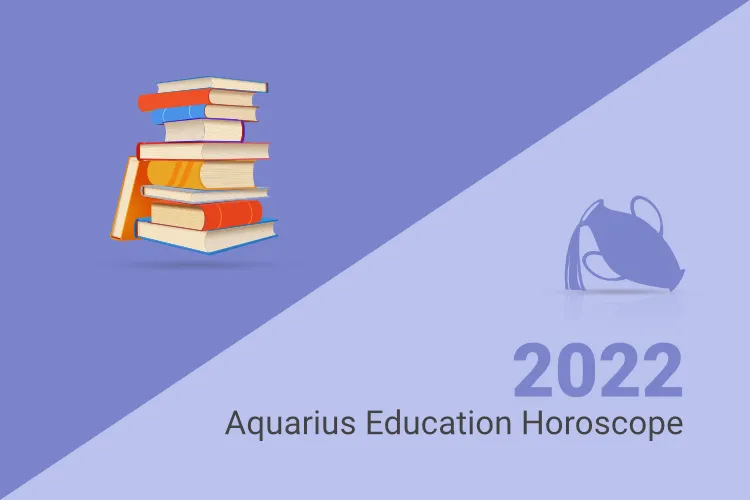 According to Aquarius horoscope 2022, students are likely to have a plethora of possibilities to advance in their academics and professional vocations this year.
You will succeed in your admission tests and competition because of your dedication, sincerity, and perseverance.
Students enrolled in primary school may experience confusion and become disinterested in their studies. Higher education students, on the other hand, have the potential to produce outstanding results.
During this time, you are likely to receive high-quality leads for exams, which can make you feel better and raise your spirits. However, for college students studying for competitive tests, time does not appear to be on your side, as you may have to work even harder than you have in the past to achieve high grades at this moment.
The educator might urge pupils to learn more about each topic so that they may comprehend it better. Moreover, higher education students might receive achievements. To know about your relationships in the year 2022, access your Free Personalized 2022 Report.
Aquarius Education Horoscope 2022: No Dilly-Dallying & Time-Killing
This year, higher education students might touch the new feat. Students who excel in athletics or other extracurricular activities may find themselves in a favourable position this year.
You should avoid wasting your precious time on pointless things and devote all of your attention to your academics and professional development.
Students who are going to submit their research paper may discover that this time period is advantageous to them. You will likely be pleased with the success you may achieve this year due to your preparations.
The sweet thing is that it's a culmination of your hard work and perseverance. Make no mistake about it – you will need to keep up your efforts until the very last day of the submission period.
This year, it is recommended that you should not let your success get the better of you; otherwise, you may experience a drop.
This year, you may even gain success on the academic front, which can help you make progress across the board in your academic endeavours overall.

Share Your Problem, Get Solutions