Aquarius 2022 Career Predictions - Stop the Train of Thoughts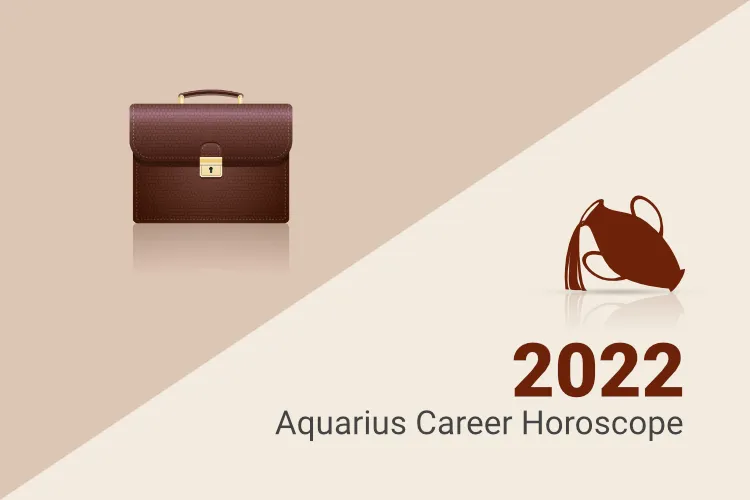 In 2022, students may get many opportunities to make progress in their studies and academic careers. They may ace their entrance exams and complete them with hard work, sincerity, and diligence. Students doing primary education may feel confused and distracted from their studies.
When you feel distracted, please wait for a second, understand the reason for the distraction and try to take some action for it. Try a new thing whenever you feel distracted, get your mind back to track, and slow breathing exercise before you get back to studies.
However, distraction is pervasive, so you have got to make sure you get out of it and don't go with the flow. Stop the train of thoughts. Another thing that could help would be meditation.
Try to do meditation. Taking some time, even just 20 minutes out of your day, and even practising meditation, calmness, and peace can work wonders. To know about your career in the year 2022, access your Free Personalized 2022 Report.
Meditation might help you on the journey. Starting your morning with meditation helps set a great tone for the entire day. You may feel less distracted and may become focus centric.
Aquarius Career Horoscope 2022 – Plan, Plan, Plan
On the other hand, higher education students may get excellent achievements. This year may be in favour of students who are good at sports or some other extracurricular activities.
You should avoid burning your valuable time on useless activities and keep all your focus on your academics and career. Those who have been planning to submit their research papers are likely to find the year in their favour. You could be happy with the success you may likely see this year, as your preparations will culminate in hard work and effort.
You may have to continue your efforts till the last day of the submission. Instead of doing everything in the 11th hour, it would be better to plan everything. Make a set plan for managing the entire year with everything, including the assignment. Do it beforehand so that you do not feel the load and you finally complete it without stress.

Aquarius 2022 Career Horoscope:- Confidence – Yes; Overconfidence – Nah Nah
Confidence is reasonable but not overconfidence. There may be achievements on the academic front, which would enable you to make good progress in all your academic endeavours. This would be an excellent phase as your efforts may make you gain and taste the success of your hard work. Further, the year is suitable for students pursuing law or accounting.
Your hard work may help you find an internship role that may be very rewarding in learning and preparation. The internship that you are likely to take up may be quite helpful to improve your working knowledge.
Therefore, make sure you are working hard to get the right attitude towards the subject. Thus, academics are likely to be helpful to you in all walks of life. With a good name and fame, you would be in complete control of your good learning life.
Further, the year is also suitable for those looking to capture the public's attention through sports and extracurricular activities. The following months are the better ones comparatively: February, March, April, May, November, and December 2022.
These are the months where you could be able to do anything to prove your skills and abilities. Also, the stars could be on your side as you may see the results for the same during this time. This would be the year where your achievements may be pretty high, along with formal learning and education. Thus, all your knowledge and preparation will be pretty rewarding during the year 2022. Access the Free Personalized 2022 Report to know what the stars have in store for you.
Aquarius Career 2022 Horoscope:- Overview
In 2022, you may get the fruits of your hard work and labour. Business trips would keep the business folks buzzy and busy. Please stay away from office politics as it may help you connect with seniors and bosses better.
Surround yourself with positive people. Try not to take up new work in the middle of 2022. Stay alert, and new opportunities may come to you. Real estate business folks may get significant profits during this year.
Business owners should maintain an amicable relationship with their employees. Job employees are likely to get a good raise during the mid-year.
There may be added job pressure and also competition in terms of finances. Additional expenditure may be incurred for the year. You are also likely to incur debts. It is not an auspicious time to buy any property or a vehicle. You might end up with a significant monetary loss. But do know this year is full of opportunities.
If you are working in a team, you are likely to be promoted as a team leader. 2022 may give you stability in your career.
In terms of business, if you are in talks with your mate to start a new business, you may want to delay it as the time is not favourable for new business.