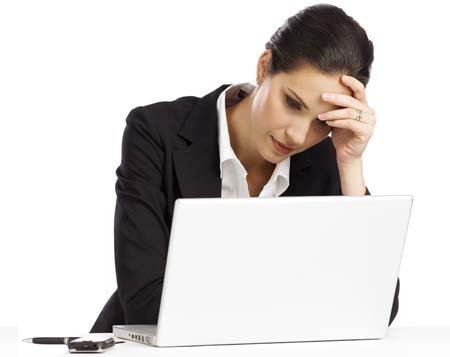 Struggling in your career/ business? We can help!
Feeling restricted and suffocated in your career? Or, is your business bringing you plenty of stress? Ask us! Our astrologers will carry out a micro-analysis of your Personal Horoscope to bring you practical and relevant solutions that will help you solve your problems.
28-09-2014 to 04-10-2014
Western Tropical Planetary Positions
Career and Business
Professionals are unlikely to enjoy this week much, as they are likely to face stiff competition and pressure at their workplace. Remember that this is not the right time for discussions, leave alone arguments, at your office. Ganesha advises you to maintain a low profile as Mercury is in Scorpio, which signifies that colleagues may be prone to coming up with snide remarks. And, reacting to them will only lead to creation of friction with peers and/ or superiors. You can get Career or Business Strengths Reading, basis your Birth Chart, which is prepared by our astute astrologers – this will enable you to advance in your career. The following businesses have good growth prospects this week – hotel industry, film/ media or any creative business and deals in luxurious items or jewellery.

Products By Ganeshaspeaks Team
The science of astrology has been in existence for thousands of years. The aim is to make a conscious attempt to measure, record and predict objective and subjective events by studying the positions of the heavenly bodies at any given time. Changing with the times, GaneshaSpeaks.com has taken this science of astrology to the online world, by providing personalized daily, weekly, monthly and yearly predictions based on planetary positions and horoscopes. Besides, specific areas of life including Career, Finances, Business, Love, Educational, Personal and Property are astutely addressed with customised, tailor-made solutions and reports by GaneshaSpeaks.com team. The erudite team of astrologers at GaneshaSpeaks.com has been tutored by Bejan Daruwala himself.



Products by Panel Astrologers
We at GaneshaSpeaks.com have a host of Panel astrologers, each one specialising in some intricate aspect of astrology or the other. The astrologers take questions from people regarding the problems they may be facing in life or from people who are curious to know what the future holds in store for them and address the problems by making an in-depth study of their horoscopes. They not only point out the causes of the problems in these personalized reports but also suggest remedial measures to be taken to overcome any astrological obstructions that the person may be facing. They offer personalized reports, with solutions, on matters related to education, career, finances, business, job, property, kundali matching, love and marriage, various doshas present in the horoscope, etc.
Career Reports

Career Report 1 Year


Testimonials
More than 10,000,000 satisfied customers and counting !!
What will I be? Which subject should I take for Masters – I had a choice of three areas! And, I felt lost – someone said something, others gave unsolicited advice, and my parents said do whatever makes me feel happy! Wow! No one answer helped me made a choice. It felt a little weird, but I opted for astrology guidance, after all it's about my life and I cant take risks, so I had to cover all the basics. And, I must say the guidance I got was quite bang on. They told me about my basic interests which was true and based on that they suggested what field would be best for me…
- Jasmine, Punjab
I completed my CA studies last year, but was not getting a good, satisfactory job. A friend advised me to try the 1 year career report by GaneshaSpeaks. At first I was apprehensive about it, but today I thank God that I actually bought it. With the help of this report I planned my year ahead, and today I have a well paying, satisfactory job in hand. Thank you Ganesha.
- Vikram, Hyderabad