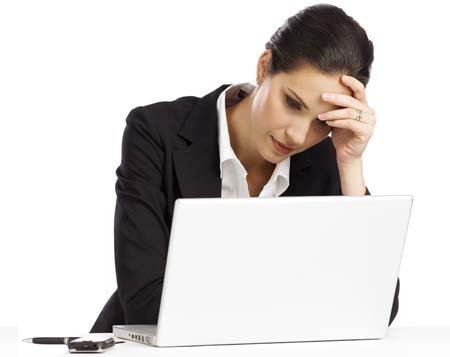 Struggling in your career/ business? We can help!
Feeling restricted and suffocated in your career? Or, is your business bringing you plenty of stress? Ask us! Our astrologers will carry out a micro-analysis of your Personal Horoscope to bring you practical and relevant solutions that will help you solve your problems.
23-11-2014 to 29-11-2014
As per the Western Tropical Planetary Positions
Career and Business
Till 28th November 2014, expect to put in a plenty of hard work, especially if you are in a job, says Ganesha. Despite the hard and crazy work, though, many of you may feel that things are not moving in the right direction. This may leave you flustered. We therefore suggest you to obtain a 100% personalised product Career Ask A Question – Detailed Advice basis your Birth Horoscope, which is prepared by an expert astrologer. However, given Mercury's influence in Sagittarius, you shall be strong and open about making your viewpoints loud and clear. Plus, this transit shall bring the requisite clarity and some direction to your efforts, post 28th November. There shall be many ongoing activities to take care of and a multitude of options to choose from. This may momentarily confuse some of you, feels Ganesha, yet most of you shall be happy to be in a position to pick and choose. This holds true for the ones looking to make a job switch. The flip-side to too many options, though, still remains – you may be confused, and shall be liable to selecting a wrong path. Be careful! Business-wise, there shall be many opportunities and projects coming your way, keeping you more than happy and busy.

Products By Ganeshaspeaks Team
The science of astrology has been in existence for thousands of years. The aim is to make a conscious attempt to measure, record and predict objective and subjective events by studying the positions of the heavenly bodies at any given time. Changing with the times, GaneshaSpeaks.com has taken this science of astrology to the online world, by providing personalized daily, weekly, monthly and yearly predictions based on planetary positions and horoscopes. Besides, specific areas of life including Career, Finances, Business, Love, Educational, Personal and Property are astutely addressed with customised, tailor-made solutions and reports by GaneshaSpeaks.com team. The erudite team of astrologers at GaneshaSpeaks.com has been tutored by Bejan Daruwala himself.



Products by Panel Astrologers
We at GaneshaSpeaks.com have a host of Panel astrologers, each one specialising in some intricate aspect of astrology or the other. The astrologers take questions from people regarding the problems they may be facing in life or from people who are curious to know what the future holds in store for them and address the problems by making an in-depth study of their horoscopes. They not only point out the causes of the problems in these personalized reports but also suggest remedial measures to be taken to overcome any astrological obstructions that the person may be facing. They offer personalized reports, with solutions, on matters related to education, career, finances, business, job, property, kundali matching, love and marriage, various doshas present in the horoscope, etc.
Career Reports

Career Report 1 Year


Testimonials
More than 10,000,000 satisfied customers and counting !!
Me, Surendra Naiyyer was not getting job after I left my existing job. I was confused which filed to join for better prodgress now and when I will be able to get the same. All my question was answered properly on time. Thanks to GaneshaSpeaks!!!
- Surendra, Lucknow
I am a software engineer and my career was not progressing as fast as it should. The global recession and weak business environment were also partially responsible. I believe in astrology and got career guidance from ganeshaspeaks last year. I am amazed that the guidance and solutions that they provided me was very accurate and effective. Thanks.
- Mr. Paranjpe, Nagpur, India.