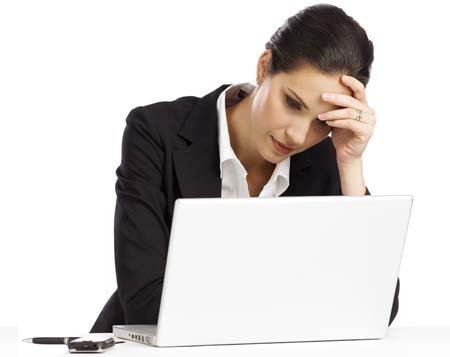 Struggling in your career/ business? We can help!
Feeling restricted and suffocated in your career? Or, is your business bringing you plenty of stress? Ask us! Our astrologers will carry out a micro-analysis of your Personal Horoscope to bring you practical and relevant solutions that will help you solve your problems.
24-08-2014 to 30-08-2014
Western Tropical Planetary Positions
Career and Business
Those seeking a change of job do have the stars in their favour this week. It is also a good week if you are starting on a brand new job! Overall, it's time for everyone to work hard and pay attention to the details of work, projects and even other stuff at their work-place. Acquire Career Report 1 Year right away, and get recommendations from the expert astrologers, which is based on your unique Birth Chart, and so you shall obtain a fully personalised report that is specific to you. With Mercury and Sun in the Zodiac Sign Virgo, communication will hold great importance during this week. It will be a good time for attaining more clarity on matters related to your area of work. Business will be executed in more structured and organised manner. As per Ganesha's view, those in business may now plan a phase-wise expansion of their business, and should also have healthy communication with their business associates. Resources available for business, however, should be utilised in a more planned manner, which will then contribute to overall progress.

Products By Ganeshaspeaks Team
The science of astrology has been in existence for thousands of years. The aim is to make a conscious attempt to measure, record and predict objective and subjective events by studying the positions of the heavenly bodies at any given time. Changing with the times, GaneshaSpeaks.com has taken this science of astrology to the online world, by providing personalized daily, weekly, monthly and yearly predictions based on planetary positions and horoscopes. Besides, specific areas of life including Career, Finances, Business, Love, Educational, Personal and Property are astutely addressed with customised, tailor-made solutions and reports by GaneshaSpeaks.com team. The erudite team of astrologers at GaneshaSpeaks.com has been tutored by Bejan Daruwala himself.



Products by Panel Astrologers
We at GaneshaSpeaks.com have a host of Panel astrologers, each one specialising in some intricate aspect of astrology or the other. The astrologers take questions from people regarding the problems they may be facing in life or from people who are curious to know what the future holds in store for them and address the problems by making an in-depth study of their horoscopes. They not only point out the causes of the problems in these personalized reports but also suggest remedial measures to be taken to overcome any astrological obstructions that the person may be facing. They offer personalized reports, with solutions, on matters related to education, career, finances, business, job, property, kundali matching, love and marriage, various doshas present in the horoscope, etc.
Career Reports

Career Report 1 Year


Testimonials
More than 10,000,000 satisfied customers and counting !!
Even though I had a stable and well paying job, I had a dream to have my own company and be my own boss. But, due to the risk involved and lack of proper guidance, I never really gave it a serious thought. Things changed dramatically when I came across GaneshaSpeaks website and discovered their varied services. This re-ignited my desire, and I decided to avail their Job or Business report. With the aid of this report, I came to know about the pros and cons of starting a business of my own from an astrological perspective. This gave me lots of insights regarding the realisation of my dream. Today, I run a company of my own, and my business is flourishing. All the credit goes to the accurate and honest analysis of my Horoscope by GaneshaSpeaks, which paved the way for my focussed efforts in starting my own business. I credit GaneshaSpeaks for being the catalyst in kindling my latent desire and giving me the boost of confidence, which made me believe in my business acumen.
- R.Mavlankar, Mumbai
I completed my CA studies last year, but was not getting a good, satisfactory job. A friend advised me to try the 1 year career report by GaneshaSpeaks. At first I was apprehensive about it, but today I thank God that I actually bought it. With the help of this report I planned my year ahead, and today I have a well paying, satisfactory job in hand. Thank you Ganesha.
- Vikram, Hyderabad