Taurus Health

Taurus Health
You are superbly healthy and robust. You possess a great physique and strong stamina from birth. So they are unlikely to suffer from major health problems. But once you have suffered from ailments you may not have a speedy recovery. You distrust the doctors and have a stubborn refusal to obey them. The main reason for your ailments is the lack of fresh air and exercise. The health situations get worse as you grow older. You need to curb your overindulgence and urge of eating and drinking to have a healthy life. Your constitution will be stronger if you do moderate exercises religiously.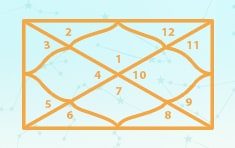 Janampatri
This is a "Know Everything" report which can be purchased for you or your loved one to get an in-depth understanding of life.
Read 2020 Horoscope:
Taurus Health And Fitness Horoscope for 2020
Possible health concerns
The sensitive areas for ailments and infection are the throat, neck, ears, lower jaw, legs, ankles, reproductive organs, the back, and the spinal area. You have a sensitive throat, which may sometimes lead to congestion when you are suffering from a cold. You need to be cautious of throat infections, goitre, and breathing ailments such as asthma. You tend to overindulge in food and drink and may put on weight which can make you tardy. The overweight can put a strain on your heart and plagues you with poor circulation, weak ankles, varicose veins, and other chronic complaints. Gout can be another possibility of major ailments. You have the risk of diseases of the genitals, womb, liver, kidneys, abscesses, and rheumatism. Your digestion and metabolism is slow.
Your vulnerable body parts include upper torso, throat, teeth, chin, palate, neck, larynx, ears, and jaw area. You will often have a complaint about croup, tonsils, stiff neck, cervical pain, sore throat, swollen glands, laryngitis, injuries around neck and ear aches.
Also read:
Taurus Yearly Health And Wellbeing Horoscope
Food for Taurus
You are prone to sluggishness, heaviness, and slow metabolism as you grow old. You have a deep fondness of food from fried peppers to chocolate whipped cream cake, and pickle . You just eat without tracing indigestion. Many of you fight for the weight throughout your life. You should adopt a diet that is low in fat, sugar, and starch. You should include natural iodine and a pinch of iodized salt in your diet to function your thyroid gland optimally. You should include salads and fresh fruits in your diet.
You should consume food that has enough sodium sulphate in order to control the amount of water in the system. Imbalance of this mineral can lead to thyroid and bloating. You should set a limit for consuming rich food items. Add cranberries, spinach, beetroot, nuts, beans, pumpkins, cauliflower, cucumbers, onions, peas, and almonds to your diet as they are rich in sodium sulphate. Don't give up on the chocolate and goodies otherwise you'll feel deprived; eat less and sensibly. You should drink plenty of water to prevent dehydration or water scarcity.
Also Read:
Taurus Daily Health and Wellbeing Horoscope
Taurus Physical Appearance
The natives possess an intangible and elusive bovine quality about themselves. You are one of the most attractive personalities on earth. The females have serene and limpid eyes. She will walk and carry herself gracefully, indolently but with the suggestion of secret robustness. The males will often have a thick and muscular neck. Your shoulders, chest, torso, and back will be broad and strong. You look strong and tough even if you are overweight. The lean Taureans also appear physically dense and stout. You will have a well-proportioned, thick and square body irrespective of the height. You are generally healthy and of medium to tall height. You usually have small ears and close to the head. You chew very slowly while eating and have an excellent digestive system. You have thick and strong limbs. Most of you have curly or wavy hair, dark eyes and dusky skin tone. Your round and pleasing face with sensual lips and pretty eyes will easily attract others. You never show fragility of mind or character.
Taurus beauty
The natives usually have soft skin and gorgeous and defined eyes. You look best in blue and pink colors. Your sign has a floral touch so floral scarves and earrings look good on you. You beautify your rosebud lips with bright lipstick and apply a nail paint of bright color. You are sensuous and look great in outfits of pastel colors like light violet, pink and yellow. You prefer soft material and delicate jewelry. You opt to wear a dress and accessories that are evergreen and graceful. You do well in finer things like cream and lotions that make you look more elegant. You are careful in choosing your dresses and take a lot of time in deciding it. You walk gracefully and carry outfits well. You spend maximum money on shopping for dresses and accessories. You don't run behind fashion and wear those things in which you are comfortable.
Star Guide
Day Guide
Comprises of events likely to happen, hourly guidance, precise timeframes & Dos and Donts
Life Meter
Know the percentages of different aspects of your physical and mental state
Compatibility
Check out how well will your wavelengths with others match
More Compatibility for you