Sagittarius Decans

Born between November 23 and December 2
Life Prediction – Overview When a person is born between November 23 and December 2, their planetary ruler is Jupiter. These people are honest and frank. They have a good sense of humour. The person would be large-hearted. They are also adventurous, optimistic and blunt. The Sagittarius-born is the boldest of all the Zodiac Signs. They spread joy and laughter wherever they go. However, being too frank or blunt often lands them in trouble, so they need to learn to be more tactful. Their honesty is largely appreciated by people who know them well. To know about your future prospects, avail the totally personalised Birth Chart based service .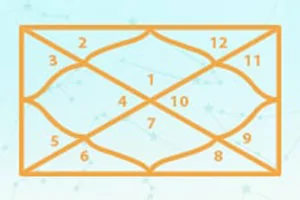 Janampatri
This is a "Know Everything" report which can be purchased for you or your loved one to get an in-depth understanding of life.
Born between December 3 and December 12
The people born between December 3 and December 12 have their planetary ruler as Mars. This planet imparts energy, enthusiasm and a love of life. This Sagittarius native would be impulsive and always in a hurry. They like to take on more responsibilities. They also can be very assertive and restless. They are very clear about what they want in life, and will act decisively to get it. However, these people tend to get bored easily, which makes them yearn for variety. They acquire a workable proficiency in many trades but are unable to master any one of them. They love challenges, and are spontaneous. Though they are open in their dealings, they can sometimes to be too harsh. If it is a relationship issue that is bothering you, you shall benefit from our Natal Chart based personalised service
Love Ask A Question
OR you can directly
Talk to an Astrologer
.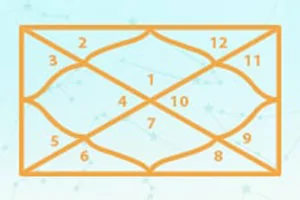 Birth Horoscope - Free
Use the power of Astrology to understand yourself in a better way and get a sense of direction and purpose in life. The cosmic imprint of the stars has a profound impact on your life. Unravel your true potential through the Birth Horoscope report, being offered for free.
Born between December 13 and December 21
For people born between December 13 and December 21, the planetary ruler is Sun. Born in this Decan, this person would be instinctive, impressive, accurate and truthful. They are careful and cautious in their dealings, which makes them good at negotiating. They tend to succeed in achieving their goals with boldness and aggressiveness. Those born under this influence are attractive. They do not shy away from taking risks. They are warm and friendly, qualities which endear them to people in their circle. They love publicity and like to be in the spotlight constantly. Therefore, they succeed as actors, entertainers or even lawyers. On the other hand, though, these people lack a broad outlook, it is difficult for them to gauge the reactions of other people. Since the Sun is their ruler, a solar eclipse can have a lot of influence on their lives by evoking the fear of the unknown.
Star Guide
Day Guide
Comprises of events likely to happen, hourly guidance, precise timeframes & Dos and Donts
Life Meter
Know the percentages of different aspects of your physical and mental state
Compatibility
Check out how well will your wavelengths with others match
More Compatibility for you