Libra Traits
If your birthday falls between September 23 - October 22, then a big congratulations - because you are a Libra! The
Libra star sign
is the seventh sign of the zodiac. You are often considered the nicest and most charming personality in the world. You are an influencer and favorite of almost everyone. You are at your best in harmonious relationships. Librans are ruled by Venus, the planet of beauty, hence, you tend to adore every fine thing in life that looks good.
Whether we like it or not, we all have a good and a bad side. All traits of Libras can be seen in their interactions with others. Keep reading to learn the positive and negative traits
about Libra
and also see if they make the right match for you!
Let's look at some of the positive and negative traits of Libra:
Positive Traits: Romantic, charming, great listener, fair, idealist and understanding
Negative Traits: Lazy, indecisive, unreliable, superficial and manipulative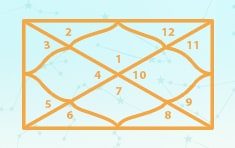 Use the power of Astrology to understand yourself in a better way and get a sense of direction and purpose in life. The cosmic imprint of the stars has a profound impact on your life. Unravel your true potential through the Birth Horoscope report, being offered for free.
Libra Positive Traits
Romantic
Librans go bonkers when it comes to romance as they are ruled by
the planet of love
, Venus. Everyone can get a bit crazy in love, but Librans are something different than others. You are vulnerable to becoming completely love-drunk.
Charming
It comes to Librans naturally as they are born with all the charm. Libra individuals are extremely charming and a bit flirty. Your friendly and charming nature makes you incredibly attractive to others.
Great Listener
You soak up all the ideas and information around you like a big brainy sponge. You hate conflicts and confrontations and so prefer to listen most of the time. You always watch your words while communicating and mostly talk in a way that no one gets hurt. Also, you listen to everyone's side of the story before making decisions so that you can come up with fair decisions.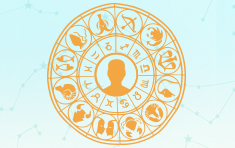 Uncover the real you, and see for yourself the cosmic map that Almighty has constructed for you. This specific arrangement of planets, the numbers and the stars at the time you were born makes you unique. Discover such aspects through the free Astro Profile report.
Fair
Libra
individuals are known for having logical minds and a fair judgment. Librans strive for fairness and justice constantly. You always encourage fair solutions and concentrate on what is being said. This makes you wonderful mediators. You analyze every situation with your little legal eagle brain and logical mind. With the help of that you organize all things well and eliminate irrelevant things.
Idealist
You always commit cent percent to everything. You always want the best experience. You tend to create perfect ways all the time through your logical and rational thinking. You overthink in all situations and nitpick the best out of it. However, you also think of the people around you. You will do things or make decisions in a way that is beneficial for all.
Understanding
Along with being classy, sociable and passionate, Librans are also very understanding. You are very thoughtful and interpret things that most people miss out on.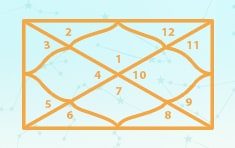 This is a "Know Everything" report which can be purchased for you or your loved one to get an in-depth understanding of life.
Libra Negative Traits
Lazy
"L" for Libra and also "L" for Lazy. Yes, lazy Librans are sometimes unable, whether physically or mentally, to complete a given job. You prefer to do things that are easy.
Indecisive
Being a sign of scales, you are known to be a bit indecisive. You have a hard time deciding which way to go as you constantly weigh the pros and cons of every decision.
Unreliable
What makes you unreliable is your several personalities. You are sometimes unable to stand for even yourselves so it is hard for anyone to rely or count on you to have their back in serious situations.
Superficial
Libra individuals are very superficial. You have a natural affinity to visual beauty as your ruling planet is Venus.
Manipulative
Libra individuals have a tendency to manipulate others. Since they have the ability to dig deep and know the weaknesses of others, it is easy for them to manipulate anyone and get them to do things they want. You strive for everything to be smooth-sailing. You can grease all the troubles and mend fences if required as you are a pro-diplomat. However, all your empathy, listening, deep understanding, opinions, and desires will never be known. At times, you may not even really know your own mind.
Analyzing the positions of planets at the moment of your birth will give you excellent insight into your zodiac sign personality traits and will reveal the meaning behind your sign.
Get your Free Personalized Janampatri and get deepest insights in your zodiac sign.
Know with whom you share the best and worst relations with, based on your Zodiac Sign.

POPULAR QUIZ
Libra HOROSCOPE
LIBRA CELEBRITIES

Zoya Akhtar
Zoya Akhtar – one of the most talented film-makers of Bollywood, will be celebrating her birthday on 14 October. Check out how her upcoming year will turn out to be in this article.
Ask an expert