TAURUS AND GEMINI COMPATIBILITY


Taurus-Gemini Compatibility
Taurus-Gemini Compatibility
A steady pace makes Taurus to always be ahead in life. Taurians are very calm and have a great peace at mind. On the other hand, Geminians lose stability. Gemini individuals are mostly restless in nature. These opposite characteristics may sometimes create problems in their relationship. But, that will not make the relationship tattered. If Taurus tries to learn to compromise from Gemini and Gemini learns consistency from Taurus then compatibility problems can be kept at bay. Got a question for which you need an answer? Decode your Gemini lover by asking for our
Love Ask 3 Questions
service.
Compatibility of Taurus Man and Gemini Woman
A Gemini woman is easily attracted by the self-confidence and never-ending energy of a Taurus man. She will instantly fall for him. But the longevity of this relationship is not certain according to astrology. Her vivacious nature may get throttled by his possessiveness. He will want her to be less wild in her behaviour as they move towards settling in life. This will be an excellent match provided they manage to reconcile their differences.
Compatibility of Taurus Woman and Gemini Man
Taurus woman feels jealous and possessive because of the flirtatious nature of Gemini man. He may find a dearth of sense of adventure in her. Taurus woman is always concerned with security and commitment whereas a Gemini man is restless and hyperactive. Ganesha advises both of them to have a lot of understanding to live in this relationship. And to forget about watching late night films and having candle lit dinners.
Being in love is such a beautiful feeling. Enhance your love equation with your partner by carefully matching your characteristics with your partner and forge your bond by laying a foundation of perfect understanding between you two. Avail our
Kundali Matching
service for this purpose and let the glow of love lighten up your life forever.
Taurus - Gemini Compatibility Meter


Day Guide
Comprises of events likely to happen, hourly guidance & precise timeframes


Life Meter
Know the percentages of different aspects of your physical and mental state


Compatibility
Check out how well will your wavelengths with others match
More Compatibility for you

KUNDALI
MATCHING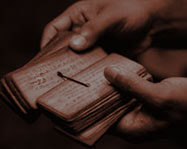 Use the ancient technique of Kundli Matching, to help you choose the right kind of life partner.
READ NOW

FRIENDSHIP
COMPATIBILITY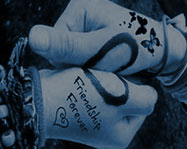 Understand the real motives that drive you to seek a particular friend.
READ NOW

LOVE
COMPATIBILITY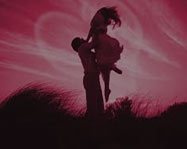 What was it that attracted you towards each other? What will help you keep your relationship strong? It's your compatibility.
READ NOW
Astrological Elements
FIRE SIGNS
The Fire Signs consists of the trio – Aries, Leo and Sagittarius. As the core element that represents this group is fire, the people belonging to this group are spontaneous, carefree, fun-loving, warm and enterprising. These people generally do not hold grudges against anyone for
WATER SIGNS
EARTH SIGNS
The Earth Sign natives are known for their patience, stability and practical approach. These people generally give great importance to aesthetics and refinement. Though, they may not be very expressive, the Earth Signs can be really warm beings from within, but it may take long.
AIR SIGNS
The Air Signs, namely Gemini, Libra and Aquarius are very chilled out and light-hearted folks, and do not like getting worked up about things. Highly imaginative and creative, these people like variety and keep exploring various options. When with them, you should be prepared for.
Know with whom you share the best and worst relations with, based on your Zodiac Sign.
What is Compatibility?
Not without reason is it said that "Love is the greatest force in the universe". Can you imagine a world without the magical power of love? Impossible, right? Love has a very significant role in human relationships, and thus happens to be a subject, about which people are always on the lookout for some good answers. But, for decoding the mantra of love, there can't be anything better than Astrology. Instead of mere guesswork or vague concepts, the science of the planets is based on the logical and in-depth study of the core qualities of each Sign and the planetary influences, thus giving us a good idea of the comfort factor between individuals how much their wavelengths match– this is all based on the compatibility you share with others. With Astrology, you will be able to understand this aspect really well and make out – who is a foe, who is just a friend, and who is 'more than just a friend'!