PISCES AND VIRGO COMPATIBILITY


Pisces and Virgo Compatibility: Nature and Nuances
The ever-reliable, kind, and methodical Virgo joins hands with the compassionate, loyal, and sentimental Piscean. Can the Earth sign couple with the Water sign to create a unique, irreplaceable, and beautiful bond?
Find out below:
Pisces and Virgo Personality Traits
Pisces is the last sign of the zodiac chart and is symbolized by the fish. Those born under Pisces zodiac sign have an extensive and wide emotional spectrum. They are sensitive individuals who love and care for people with everything that they have. This Water sign is extremely kind and compassionate towards not just human beings, but also animals and other living beings on the planet. They are extremely helpful and understanding people.
A Virgo is a practical, reliable, and extremely kind soul. This sign stands sixth on the zodiac chart, after Leo and before Libra. The individuals under this sign are characterized by their methodical approach to everything in life and tremendous hard work to achieve their dreams. They are pragmatic and do not take any rash or impulsive decisions in life.
Pisces and Virgo Love Match
The relationship between two different zodiac sign, yet mutually harmonious individuals. They create a beautiful equation with each other, one which thrives on the combination of the best qualities of Pisces man and Virgo woman and vice-versa.
Both Pisces and Virgo have extremely mature and laidback personalities. They are unflinchingly loyal to each other and have immense devotion for each other.
The best part about their relationship is that one makes up for what the other lacks. Thus, they form a perfect amalgamation together, wherein one metal shines through the quality of the other.
Pros and Cons of the Pisces and Virgo Compatibility
Pros of the Pisces Virgo Relationship:
The zodiac compatibility between Pisces and Virgo is extremely peaceful and harmonious. They both know what they want from the relationship, and will give each other the time to settle into the same. Virgo, with its practicality and knowledge, gives direction to the Piscean's idealistic dreams.
Pisces, on the other hand, helps the Virgo feel more and encourages him/her to express feelings without any inhibitions. The gentle and naïve side of the Fish is safeguarded by the Virgo, who strives to protect the Piscean's innocence in life.
Cons of the Pisces Virgo Relationship:
The dominating and perfection-seeking personality of the Virgo is too much to handle for the Pisces at times. The Fish prefers to operate in a dreamy world, and Virgo's cold logic and sleek pragmatism threatens to plunge it into reality more often than not. This makes the Piscean bitter and unable to function at the best level.
Virgo does not express emotions frequently, and that might stir feelings of insecurity in the sentimental Piscean. This might make the Fish feel ignored and under-appreciated in the relationship.
The Piscean's dreamy outlook in life will make the Virgo feel powerless and irresponsible. This sign cannot work well without realism and practicality, and the Piscean's idealistic approach to everything in life stands against those very beliefs.
Conclusion:
Both Virgo and Pisces are mutable signs and thus have the ability to adapt to each other's whims and musings. Hence, even if they have a disagreement, they can claw their way back to each other and strengthen their bond through the experience.
If both the parties take it upon themselves to understand each other and build an unwavering foundation of trust for their bond to flourish, they will find the perfect romantic partner in each other. They will form a couple that is not only happy, but also peaceful. They bring out the best in each other and can truly learn a great lot by just being in each other's company.
Pisces - Virgo Compatibility Meter
ALSO READ

Day Guide
Comprises of events likely to happen, hourly guidance & precise timeframes

Life Meter
Know the percentages of different aspects of your physical and mental state

Compatibility
Check out how well will your wavelengths with others match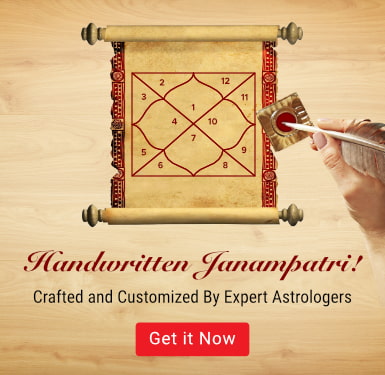 More Compatibility for you

KUNDALI
MATCHING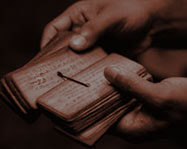 Use the ancient technique of Kundli Matching, to help you choose the right kind of life partner.
READ NOW

FRIENDSHIP
COMPATIBILITY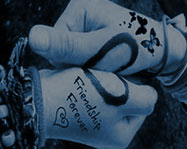 Understand the real motives that drive you to seek a particular friend.
READ NOW

LOVE
COMPATIBILITY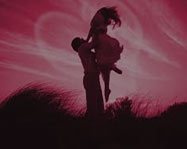 What was it that attracted you towards each other? What will help you keep your relationship strong? It's your compatibility.
READ NOW
FIRE SIGNS
The Fire Signs consists of the trio – Aries, Leo and Sagittarius. As the core element that represents this group is fire, the people belonging to this group are spontaneous, carefree, fun-loving, warm and enterprising. These people generally do not hold grudges against anyone for
WATER SIGNS
EARTH SIGNS
The Earth Sign natives are known for their patience, stability and practical approach. These people generally give great importance to aesthetics and refinement. Though, they may not be very expressive, the Earth Signs can be really warm beings from within, but it may take long.
AIR SIGNS
The Air Signs, namely Gemini, Libra and Aquarius are very chilled out and light-hearted folks, and do not like getting worked up about things. Highly imaginative and creative, these people like variety and keep exploring various options. When with them, you should be prepared for.
Know with whom you share the best and worst relations with, based on your Zodiac Sign.