PISCES AND AQUARIUS COMPATIBILITY


Pisces and Aquarius Nature and Nuances
Union of two souls is a harmonic and beautiful encounter where two people from two different zodiac signs build their own life together. Pisces and Aquarius sit next to each other in the zodiac chart and their relationship is often considered as unexpected and rare.
Pisces and Aquarius Personality Traits
Pisceans
are much sensitive and emotional in nature who depend a lot on others. Pisceans are warm, compassionate and loving in nature. While on the other hand,
Aquarians
are full of imaginations and their ideas always stand out amongst the crowd. They have a free-spirit but like to do analysis before taking up tasks which makes them the center of attraction among others. Aquarians, don't believe in getting too much emotional in their relationships and will always have their own boundaries.
Pisces and Aquarius Love Compatibility
The greatest advantage of their
relationship match
is that both them believe that seeing dreams is necessary in order to fulfill them. Aquarius believes in experimentation while the Pisces listens to the heart. Aquarius is creative whereas Pisces have originality. Their relationship will be rare and an inspiration to others.
They both are a believer of creativity and bringing up new innovations to the world which makes them compatible with each other. The fish and the water-bearer are sure to enjoy a successful relationship and will not break apart easily. The emotional support of the Piscean will be well-received by the Aquarian while the strong intellectual qualities of the Aquarian will attract the Piscean.
Pros and Cons of Pisces and Aquarius Compatibility
Pros of the Pisces Aquarius Relationship:
Neptune and Uranus are the ruling planets of
Aquarius and Pisces
respectively which evokes a sense of mystery in their relationship and makes their journey a lot exciting for both of them. They both will strive to achieve extraordinary things in their life individually as well as collectively.
The stability of the Aquarians will help the Piscean to gain a sense of control on their mentality and emotionality while the Pisces will go till any extent to take care of their partner while not creating any boundaries for them in the road to achieving their goals.
Cons of the Pisces Aquarius Relationship:
Both
Aquarius man and Pisces woman
individuals will face fluctuations in their emotionality which is the biggest disadvantage of their relationship. Aquarius prefers to not get much emotional in love while Pisces believes in giving it all when it comes to love. However, the feelings of Aquarius will remain constant with time while the emotions of Pisces will fluctuate often. This issue can be solved if Pisces learns to hold back a little bit and the Aquarius learns to forget things for the peacefulness of their relationship.
It becomes the duty of the Aquarius to take care of their partner's insecurity and calm them as and when required. The Aquarius might start feeling suffocated in the relationship if the twelfth sign of the zodiac doesn't learn to keep control of their needy and dependent nature.
Conclusion:
It is difficult to make a Pisces and Aquarius relationship to survive together but if equal efforts are made, they can enjoy a successful relationship which will be unique from others. They both need to learn that their goals need to be extensive and complete, and they need to create an equilibrium in order to achieve them. Patience is the key to making their relationship work for a longer period of time. They will have to develop a sense of understanding, adjustment, and acceptance so that their differences can be lessened down. Communicating more and more will help them to establish peace in their relationship and they both will be able to attain their goals as both of them are creative in nature. Also, read about
Pisces man and Aquarius woman love compatibility traits
.
Pisces - Aquarius Compatibility Meter
ALSO READ

Day Guide
Comprises of events likely to happen, hourly guidance & precise timeframes

Life Meter
Know the percentages of different aspects of your physical and mental state

Compatibility
Check out how well will your wavelengths with others match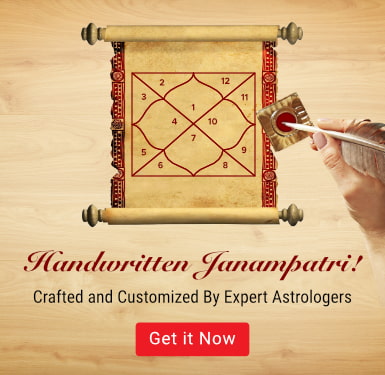 More Compatibility for you

KUNDALI
MATCHING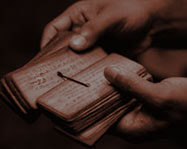 Use the ancient technique of Kundli Matching, to help you choose the right kind of life partner.
READ NOW

FRIENDSHIP
COMPATIBILITY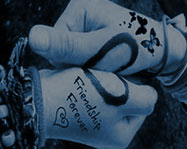 Understand the real motives that drive you to seek a particular friend.
READ NOW

LOVE
COMPATIBILITY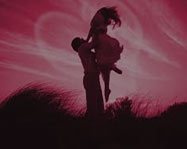 What was it that attracted you towards each other? What will help you keep your relationship strong? It's your compatibility.
READ NOW
FIRE SIGNS
The Fire Signs consists of the trio – Aries, Leo and Sagittarius. As the core element that represents this group is fire, the people belonging to this group are spontaneous, carefree, fun-loving, warm and enterprising. These people generally do not hold grudges against anyone for
WATER SIGNS
EARTH SIGNS
The Earth Sign natives are known for their patience, stability and practical approach. These people generally give great importance to aesthetics and refinement. Though, they may not be very expressive, the Earth Signs can be really warm beings from within, but it may take long.
AIR SIGNS
The Air Signs, namely Gemini, Libra and Aquarius are very chilled out and light-hearted folks, and do not like getting worked up about things. Highly imaginative and creative, these people like variety and keep exploring various options. When with them, you should be prepared for.
Know with whom you share the best and worst relations with, based on your Zodiac Sign.