LIBRA AND VIRGO COMPATIBILITY


Libra and Virgo Compatibility: Nature and Nuances
Will the balanced Libra and the earthy Virgo find a match with each other? Or will they find that there are more cons than the pros?
Let's find out:
Libra and Virgo Personality Traits
Libra is a
seventh sign of the zodiac
. They are represented by the symbol of the scales. This air sign is extremely pragmatic. They do that which needs to be done. In the face of requirement, a Libra will seldom see morality. However, this cardinal sign is extremely loyal and peace loving. They will always weigh both sides of the argument and then go with the most sensible peaceful one.
Virgo is sixth sign of the zodiac. This earth sign is the mother of the zodiac. Virgo, aka the Virgin, is duty bound, sincere and extremely loyal. They will always take pragmatic decisions based on all the options available. Familial beings, Virgo borns a sign that will choose the welfare of their people over their own. Virgo is a mutable sign. They tend to change their thinking with time and are great at adapting.
Libra and Virgo Love Match
Considering that Libra and Virgo are zodiac neighbours, it goes without saying that the two will be compatible. While Libra is an air sign, and Virgo is an earth sign, the two are as disconnected as they are connected. Virgo is duty-bound and nurturing. While Libra is also a sign that will do what needs to be done, their priority will be more on the reality than the idealistic acts.
When earth and air make love, a hurricane is sure to occur. This zodiac pairing is sure to be compatible in bed. They will not just know what who needs what, but also love what is done anyways. In other words, there is almost no going wrong with
Libra man and Virgo woman
and vice-versa in the bedroom! Rest assured, there is nothing to worry about in that regard.
Pros and Cons of the Libra and Virgo Compatibility
Pros of the Libra Virgo Relationship:
Being zodiac neighbours, Libra and Virgo will have a lot of similarities. Both the signs hate extreme heat and love comforts and luxuries. Infact, both the zodiacs are the ones most likely to be successful. This is because they will be committed to the cause. Even if the cause is self-success. Here is a nned 4 power couple for one to witness.
The
Virgo Libra zodiac compatibility
may come into question at times. Like any other couple, they will have their disagreements. However, both signs hate confrontation. They love peace and quiet. They are both sensitive and can catch on to others' emotions easily. As such, chances of a fight lasting the night are slim. Bottom line, they will be more irritated with the fight than the cause of the fight, making the fight end organically.
Cons of the Libra Virgo Relationship:
There is no potential pairing that doesn't have its set of cons. Similarly, there are some reasons why we would suggest this pair to keep distance, romantically. At good times, similarities are a great reason to be together. However, the sheer similarity in behaviour of these two signs could be the very reason why they should stay away from each other.
Both these signs are driven, but inherently lazy. They rather order someone around than do the basic manual labour themselves. Needless to say, these two would end up ordering each other around. While that is cute at times, you can imagine it be quite a mess when both are lazy AT THE SAME TIME!
Both
zodiac sun signs
suffer from sensitivity and temper issues. It doesn't take more than a word to tick them off. More so, they stay away from confrontation. As such, in the long run, this relationship could turn out to be quite suffocating for both the signs. Which is a major disservice to any individual.
Conclusion:
Just like any other pairing, this pairing has its own set of pros and cons. Both these personality types have a tendency to be very similar to each other. As such, the suggestion would always be to give this relationship a shot. However, another advice would be to keep your eyes open. While loyalty is the way for both these signs, triggers for a change of duty may be something as simple as their partner not putting the toilet seat down. All the best!
Libra - Virgo Compatibility Meter
ALSO READ

Day Guide
Comprises of events likely to happen, hourly guidance & precise timeframes

Life Meter
Know the percentages of different aspects of your physical and mental state

Compatibility
Check out how well will your wavelengths with others match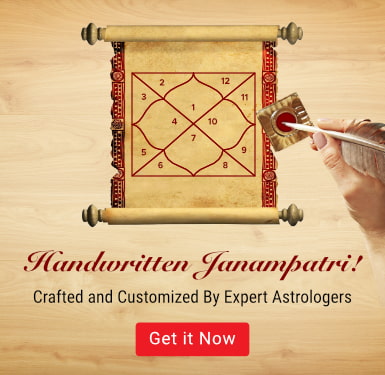 More Compatibility for you

KUNDALI
MATCHING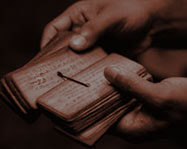 Use the ancient technique of Kundli Matching, to help you choose the right kind of life partner.
READ NOW

FRIENDSHIP
COMPATIBILITY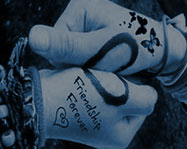 Understand the real motives that drive you to seek a particular friend.
READ NOW

LOVE
COMPATIBILITY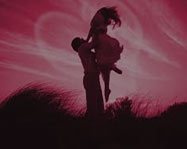 What was it that attracted you towards each other? What will help you keep your relationship strong? It's your compatibility.
READ NOW
FIRE SIGNS
The Fire Signs consists of the trio – Aries, Leo and Sagittarius. As the core element that represents this group is fire, the people belonging to this group are spontaneous, carefree, fun-loving, warm and enterprising. These people generally do not hold grudges against anyone for
WATER SIGNS
EARTH SIGNS
The Earth Sign natives are known for their patience, stability and practical approach. These people generally give great importance to aesthetics and refinement. Though, they may not be very expressive, the Earth Signs can be really warm beings from within, but it may take long.
AIR SIGNS
The Air Signs, namely Gemini, Libra and Aquarius are very chilled out and light-hearted folks, and do not like getting worked up about things. Highly imaginative and creative, these people like variety and keep exploring various options. When with them, you should be prepared for.
Know with whom you share the best and worst relations with, based on your Zodiac Sign.