LIBRA AND PISCES COMPATIBILITY


Libra and Pisces Nature and Nuances:
The love that binds a weighing scale to a fish in rampant waters ought to be celebrated. The union of Libra and Pisces brings together many beautiful qualities in a steady and solemn couple. Their journey may have a couple of blips along the way though.
Let us look at their individual as well as dual traits to understand the zodiac compatibility between Libra and Pisces:
Libra and Pisces Personality Traits:
Libra, like its symbol, is a sign that dwells on striking the perfect balance between anything and everything in life. Libra man and woman are gentle, even-tempered and harmonious in their manners and personality.
Pisces is a sign that does not equate emotion with weakness. In fact, it wears its sensitivity like a badge of honour and believes in the power of love, affection and romance. Pisces zodiac sign individuals are all about understanding emotions and empathizing with the feelings of those around them. They love to please everyone and have a sense of warmth about them wherever they go.
Libra and Pisces Love Compatibility
A romantic relationship between Libra and Pisces will be easygoing, smooth and amiable. Both the signs avoid conflict as much as possible and thus, are less likely to encourage in fiery altercations.
Both Libra and Pisces take romance seriously and will never play around with anyone's feelings. Hence, a relationship compatibility between them will be poignant and will carry great weight in both the lives. The charm and loyalty of a Libra will attract the water sign and the dedication and devotion of the Piscean will make the former fall for him/her right away.
Pros and Cons of Libra and Pisces Compatibility:
Pros of the Libra Pisces relationship:
The ideas and inventions suggested by the cardinal Libra are accepted and appreciated willingly by the Mutable Pisces. Both Pisces and Libra are very gentle souls who wish to be of constant assistance to people and animals, building a sense of trust and understanding between the two individuals.
Even when they have an argument or fail to understand each other, it does not take time for this pair to leave their disagreement behind and move on with their relationship. Both have immense powers of introspection and tend to give each other the benefit of the doubt nine times out of ten.
Cons of the Libra Pisces relationship:
Since they are borne in air and water respectively, Libra and Pisces fail to find common ground more often than not. Their partnership is tough to sustain because of a number of factors. Libra's constant indecisiveness with respect to the smallest and largest things in life can be too much to handle for the Piscean at times.
The need for acceptance that burns so very brightly in Libra does not bode well with his/her Pisces partner. The self pity that the fish sometimes engages in can also form cracks in the bond between these two signs. It is difficult for the Libra man and Pisces woman and vice-versa to maintain mutual respect and admiration in their bond while accepting each other with their prominent weaknesses.
Conclusion:
This relationship will certainly cannot be defined by a smooth boat ride along calm waters. Instead, it will be hit by threatening waves at frequent intervals, where the connection between the two concerned parties will be tested time and again.
If the Libra and the Pisces want their relationship to survive as well as ensure that they're thriving in each other's presence, they must build trust amongst themselves. For this trust to reach its zenith, they must be willing to start from nil and build it all the way to the highest level, over time.
Libra - Pisces Compatibility Meter
ALSO READ

Day Guide
Comprises of events likely to happen, hourly guidance & precise timeframes

Life Meter
Know the percentages of different aspects of your physical and mental state

Compatibility
Check out how well will your wavelengths with others match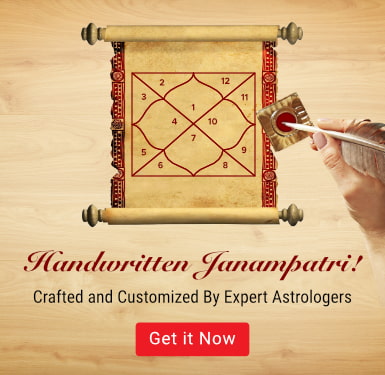 More Compatibility for you

KUNDALI
MATCHING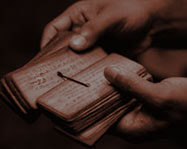 Use the ancient technique of Kundli Matching, to help you choose the right kind of life partner.
READ NOW

FRIENDSHIP
COMPATIBILITY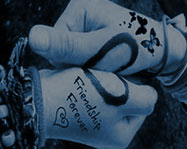 Understand the real motives that drive you to seek a particular friend.
READ NOW

LOVE
COMPATIBILITY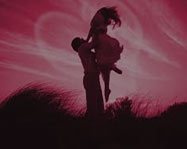 What was it that attracted you towards each other? What will help you keep your relationship strong? It's your compatibility.
READ NOW
FIRE SIGNS
The Fire Signs consists of the trio – Aries, Leo and Sagittarius. As the core element that represents this group is fire, the people belonging to this group are spontaneous, carefree, fun-loving, warm and enterprising. These people generally do not hold grudges against anyone for
WATER SIGNS
EARTH SIGNS
The Earth Sign natives are known for their patience, stability and practical approach. These people generally give great importance to aesthetics and refinement. Though, they may not be very expressive, the Earth Signs can be really warm beings from within, but it may take long.
AIR SIGNS
The Air Signs, namely Gemini, Libra and Aquarius are very chilled out and light-hearted folks, and do not like getting worked up about things. Highly imaginative and creative, these people like variety and keep exploring various options. When with them, you should be prepared for.
Know with whom you share the best and worst relations with, based on your Zodiac Sign.