LIBRA AND LEO COMPATIBILITY


Libra and Leo Nature and Nuances:
The fiery Leo meets the airy Libra: can they create a dazzling combination together?
Find out below:
Libra and Leo Personality Traits:
The symbol of the seventh sign of the zodiac is a balancing beam. Libra man and Libra woman individuals are extremely fair-minded and like to maintain the equilibrium in anything and everything they're concerned with. Those born under Libra try very hard to please their loved ones and hate hurting anyone, be it knowingly or unknowingly. They are kind, gentle, and non-judgmental people.
The Lion is the ruler of the zodiac chart. Leos are natural leaders and are amongst the most strong, ambitious, and powerful sun signs. Their fiery personalities, coupled with their surprising generosity of spirit, makes their personalities extremely intriguing and unique. Leo male and female are extremely proud individuals who thrive on the idea of inspiring others. They believe in the power of their dreams and are not afraid to go out into the world and do what they have to in order to turn them to reality.
Libra and Leo Love Compatibility
The calm disposition of Libra attracts the dynamic and restless Leo. The Lion falls for the intelligence behind Libra's balanced behaviour and loves to be in the company of this sign.
Libra offers Leo encouragement on both professional and personal fronts, while inspiring the Lion to materialize his/her dreams.
The Lion, on the other hand, showers Libra with love and affection. The strong personality of the former helps the latter in indecisive moments and infuses confidence in him/her.
Pros and Cons of Libra and Leo Compatibility:
Pros of the Libra Leo relationship:
Leo and Libra are just two signs apart from each other on the zodiac chart and thus, have an intrinsic connection with each other. One quality that is common in both of them is their unwavering and strong ambition.
As a couple, Libra man and Leo woman and vice-versa tend to cut out each other's negative qualities, while enhancing the positives. The confidence, strength and power of the bond come from the Lion, while the Libra takes care of maintaining the calmness and balance of the relationship.
The best part about this combination is that it works as a perfectly fit jigsaw puzzle, where each partner fills in for what the other misses. Libra and Leo have the ability to form a positive, functional relationship compatibility together.
Cons of the Libra Leo relationship:
The fiery temper nature of Leo will not be well received by Libra, who has a high sense of self-respect. On the other hand, Libra's inability to make a decision and stick to it will frustrate Leo more often than not.
While Libra can look at both sides of the argument, it is tough for the Lion to admit wrongdoing. This makes Libra bitter, and construes the Leo's pride as arrogance and brashness. It is important for Leo to compromise at times and understand that sometimes, admitting a mistake is the best thing to do.
Conclusion:
Libra and Leo love match can work well for both the partners and truly help them learn from each other and grow individually, as well as together. Libra and Leo, when in the right frame of mind, form a formidable couple that attracts admiration and respect everywhere it goes.
They have an aura of confidence around them that sets them apart from other couples, but it will only come to life if and when they accept their mutual differences and try not to force change in each other's beliefs.
Libra - Leo Compatibility Meter
ALSO READ

Day Guide
Comprises of events likely to happen, hourly guidance & precise timeframes

Life Meter
Know the percentages of different aspects of your physical and mental state

Compatibility
Check out how well will your wavelengths with others match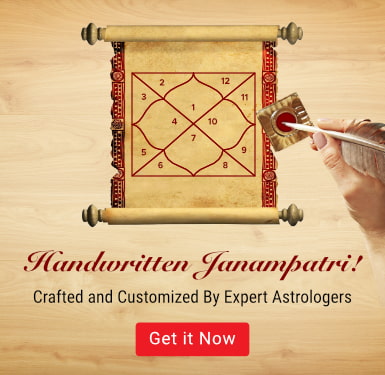 More Compatibility for you

KUNDALI
MATCHING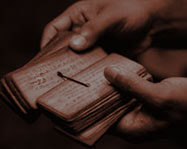 Use the ancient technique of Kundli Matching, to help you choose the right kind of life partner.
READ NOW

FRIENDSHIP
COMPATIBILITY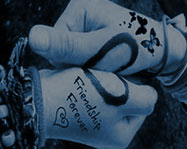 Understand the real motives that drive you to seek a particular friend.
READ NOW

LOVE
COMPATIBILITY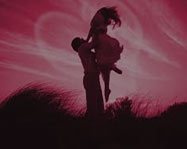 What was it that attracted you towards each other? What will help you keep your relationship strong? It's your compatibility.
READ NOW
FIRE SIGNS
The Fire Signs consists of the trio – Aries, Leo and Sagittarius. As the core element that represents this group is fire, the people belonging to this group are spontaneous, carefree, fun-loving, warm and enterprising. These people generally do not hold grudges against anyone for
WATER SIGNS
EARTH SIGNS
The Earth Sign natives are known for their patience, stability and practical approach. These people generally give great importance to aesthetics and refinement. Though, they may not be very expressive, the Earth Signs can be really warm beings from within, but it may take long.
AIR SIGNS
The Air Signs, namely Gemini, Libra and Aquarius are very chilled out and light-hearted folks, and do not like getting worked up about things. Highly imaginative and creative, these people like variety and keep exploring various options. When with them, you should be prepared for.
Know with whom you share the best and worst relations with, based on your Zodiac Sign.