CANCER AND SCORPIO COMPATIBILITY


Cancer-Scorpio Compatibility
Cancerians are sensitive, caring, ambitious, and tenacious. This couple may prove to be true soul mates. There are various qualities that are similar which will make the Scorpion and the Cancerian bonded. A Scorpion will always support and protect a Cancerian and in turn, a Cancerian will give love and affection which a Scorpion is seeking for long time. Both will have strong sexual attraction. However, Scorpion's drawbacks are possessiveness and jealous nature which can be well managed by generous and loving Cancerians. Still more curious about this love match? Ask our experts who will give you the right kind of advice. Avail our
Love Ask A Question
service to get the relevant answer to your query and satisfy your curiosity for this love match.
Compatibility of Cancer Man and Scorpio Woman
The chemistry between a Scorpio Woman and a Cancer man is amazing and everlasting. Scorpio woman will be devoted and will give him everything that he wants. Both the zodiac signs complement each other. Scorpio woman will inspire a Cancer man to reach great heights and also to stay calm. However, a Scorpio woman is jealous and will make a Cancer man secured as he is also very possessive for her. The Cancer man is very emotional and with minor glitches the couple will enjoy good times ahead.

Compatibility of Cancer Woman and Scorpio Man
A Scorpio man is the best match for a Cancer woman. His mystic ways and sexual appeal will definitely attract a Cancer woman and make her fall in deep love with him. Cancer woman will feel safe and secured by the side of a strong and loyal Scorpio man. The only drawback in the relation is their over possessiveness and Scorpio man's suspicious nature. But this does not matter, if a Cancer woman knows how to handle and convert the realtion into a good one.
Being in love is the most ultimate experience. Strengthen your bond of love with your partner by finding the parter with whom you have the maximum compatibility. For this purpose, you should try our
Kundali Matching
service. Our expert team of astrologers will match your Kundali with your prospective partner so that you can select the right kind of compatible partner for yourself.
Cancer - Scorpio Compatibility Meter


Day Guide
Comprises of events likely to happen, hourly guidance & precise timeframes


Life Meter
Know the percentages of different aspects of your physical and mental state


Compatibility
Check out how well will your wavelengths with others match
More Compatibility for you

KUNDALI
MATCHING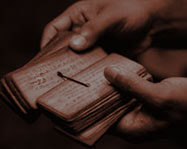 Use the ancient technique of Kundli Matching, to help you choose the right kind of life partner.
READ NOW

FRIENDSHIP
COMPATIBILITY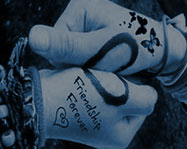 Understand the real motives that drive you to seek a particular friend.
READ NOW

LOVE
COMPATIBILITY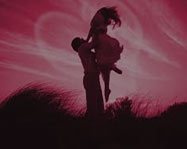 What was it that attracted you towards each other? What will help you keep your relationship strong? It's your compatibility.
READ NOW
Astrological Elements
FIRE SIGNS
The Fire Signs consists of the trio – Aries, Leo and Sagittarius. As the core element that represents this group is fire, the people belonging to this group are spontaneous, carefree, fun-loving, warm and enterprising. These people generally do not hold grudges against anyone for
WATER SIGNS
EARTH SIGNS
The Earth Sign natives are known for their patience, stability and practical approach. These people generally give great importance to aesthetics and refinement. Though, they may not be very expressive, the Earth Signs can be really warm beings from within, but it may take long.
AIR SIGNS
The Air Signs, namely Gemini, Libra and Aquarius are very chilled out and light-hearted folks, and do not like getting worked up about things. Highly imaginative and creative, these people like variety and keep exploring various options. When with them, you should be prepared for.
Know with whom you share the best and worst relations with, based on your Zodiac Sign.