Capricorn Decans

Born between December 22 and December 31
When a person is born between December 22 and December 31, the ruling planet is Saturn. The person born under this Decan is generally very h5. Philosophical and sometimes totally unaffected by pain or pleasure, the people under this Decan are just, idealistic and faithful. They make good industrialists, contractors, engineers, builders, statesmen and politicians, because they have good intelligence, leadership skills and communication abilities. Those born under this influence are also patient, firm and hard working. They also have the energy, enthusiasm and determination to see any project through to the end. They are rather faithful and affectionate to the people they care for, and work hard to provide them with all the comforts of life. However, the minus points of these people are that they can become temperamental and sometimes even go into depression. They need someone to nurture them with love. You will greatly benefit from trying the Birth Chart based customised service
Personal Ask A Question Detailed Advice
OR
Personal Ask 3 questions
.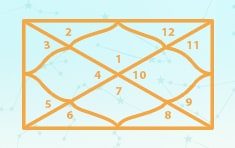 Janampatri
This is a "Know Everything" report which can be purchased for you or your loved one to get an in-depth understanding of life.
Born between January 1 and January 10
For the person born between January 1 and January 10, the ruling planet is Venus. They usually have most things going in their favour. They enjoy both pleasure and profit. Sometimes, though, some Capricorn people born in this Decan have to encounter emotional or marriage problems, which is because they tend to be too preoccupied with themselves. Still, these Goats are very reliable, make good businessmen and do well in the fields of mass production, communications and top management. If you wish to know more about your career prospects, get the Birth Chart based service
Career Ask 3 Questions
. The Capricorns in this Decan have a stable head on their shoulders. These people are charming, imaginative and flexible. They love to mix with people, and others also enjoy being in their company. When all their qualities are channelised properly, these people can reach to the very top in their respective fields. Soft and affectionate towards their loved ones, they may be hard taskmasters for others. The negative qualities of these people are that they can sometimes be pessimistic and temperamental.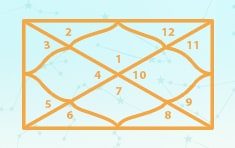 Birth Horoscope - Free
Use the power of Astrology to understand yourself in a better way and get a sense of direction and purpose in life. The cosmic imprint of the stars has a profound impact on your life. Unravel your true potential through the Birth Horoscope report, being offered for free.
Born between January 11 and January 20
For the person born between January 11 and January 20, the planetary ruler is Mercury. They are good at communications and media-related fields. Sales, franchises, commission businesses are the fields that come directly under this Decan. These people should use their contacts and influences fully. Those born under this influence are intelligent, faithful and well-disciplined. They are practical in nature and down to earth in everything. They are highly intelligent, and combined with their ambitious and enthusiastic traits, can rise to the top position in any area of work they choose. They are very faithful in their relationships with loved ones. However, they can spend too much time thinking about the past and hold grudges. You shall vastly benefit from trying the Birth Chart based personalised product
Relationships Ask 3 Question
.
Star Guide
Day Guide
Comprises of events likely to happen, hourly guidance, precise timeframes & Dos and Donts
Life Meter
Know the percentages of different aspects of your physical and mental state
Compatibility
Check out how well will your wavelengths with others match
More Compatibility for you