Stress Counselling
Overview
Did you know that emotional problems that have been ignored can manifest as feelings of overload, exhaustion, fatigue, distraction, and lack of sleep? Your brain is a complex machine. Additionally, counselling for depression, stress, and anxiety is the specialised assistance it occasionally needs. The life events that most frequently cause stress or anxiety are death of a loved one, relationship distress, transitions etc. There are times when you can handle the stress and tension that come with no negative effects. 
Stress Symptoms
Physical, mental, and emotional signs of stress are all possible. People are affected by stress in different ways. Knowing which areas of ourselves are being impacted by stress might be helpful. People can experience the effects of stress on only one level, such as the mental, or on several levels, such as the physical and emotional.
Physical:
Headaches

Insomnia

Fatigue

Stomach pain

Body ache

Acne or pimples

Intestinal problems
Mental:
Anxiety \sDepression

Suicidal thoughts

Difficulties with food and eating

Compulsions or addictions

Abusing drugs
Emotional:
Irritability

Sadness

Anger \sApathy

Overwhelm
It is acceptable to seek assistance if you are concerned about how any of these symptoms are impacting you. You can learn how to manage your stress by discussing it with a therapist or physician you trust.
Consult Therapist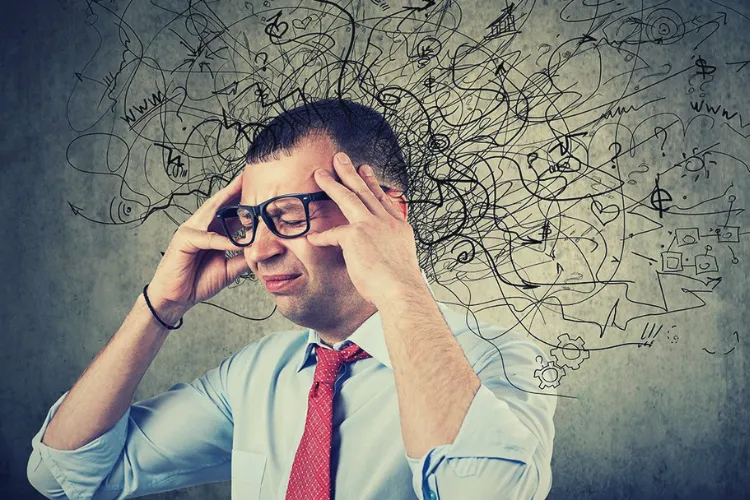 What generates stress?
It's not necessary for stressful situations to occur. Even good things that happen to you in life may cause tension.
Some typical life stressors, many of which are listed on the stress inventory, include:
either losing a job or beginning a new one

going through a breakup or getting divorced

Getting married Being treated unfairly

changing your financial situation

watching politics or news

birthing a kid

Beginning or finishing a school move

Having lost something

being told you have a terrible illness
These circumstances are typical occurrences for many people. Divorce, marriage, and having children are not life events that everyone experiences. But many people will encounter prejudice, lose their jobs, have breakups, or encounter other significant or insignificant events.
The majority of people accept that stress is an inevitable component of life. But it might be simpler to control in lesser doses, particularly if other factors help to lessen it. For instance, most people view a marriage as a joyful occasion. The couple's joy may help lessen the negative consequences of their stress, even if planning and preparing for the ceremony might be stressful.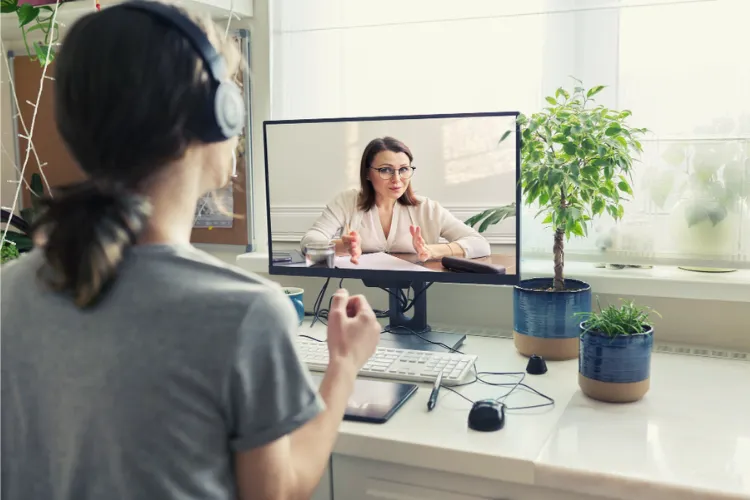 When should you consider therapy?
If you observe that your personal relationships are suffering, your daily routine is being affected, 
your productivity is declining and people around you are concerned about your wellbeing, you should consider therapy. 
Therapy for stress is communication-based therapy that is customised to meet your unique requirements. An effective therapist will be well aware of your unique thoughts and responses vis a vis those of others.
Seek help
How does it help?
To help people manage stress in healthy ways, therapists and counselors employ a variety of therapeutic techniques. For instance, cognitive behavioural therapy (CBT) is frequently a successful form of stress therapy. CBT can assist in modifying unfavourable cognitive patterns that emerge as a result of stress. Can you manage your stress better with online counselling? Do you require counselling to manage your stress?
If you're unsure about whether or not online counselling can assist you in managing your stress, we can answer that question for you. You can manage your stress and maintain it at a maximum with the aid of online counselling. Additionally, if you see any indicators of stress, you should not ignore them and seek out an online counsellor right away.
Connect To Therapist
How can Ganeshaspeaks help you manage stress ?
Ganeshaspeaks is an online counselling platform that offers a variety of therapy sessions for mental health difficulties and topics including depression, anger management, breakup relationships, family, parenting, child counselling, anxiety, stress, panic attack, etc. It also offers career counselling and advice. Additionally, Ganeshaspeaks offers the highest calibre therapists that support you in resolving a variety of problems. Ganeshaspeaks assists you in managing stress and leading a life free from tension. It helps to aid you in letting go of your concerns and returning to regular working. Visit www.Ganeshaspeaks.com and download the app now.
How can connect with a Therapist
Don't struggle with any challenges in life. Stress is contagious. It can spread like wildfire at home or within a family. Identify and address your stressors to live a stress-free and meaningful life. Get 100% Cashback On First Consultation.
Why You Choose to Us?
4.9
out of 5
((2499 Reviews))
My experience with GaneshaSpeaks was great. Online therapist Kiara from this app helped me get through one of the darkest periods of my life. She gave me a personal approach to talk therapy, listened and understood everything I said, and empowered me with the right emotional tools, exercises and perspectives to make the choices I needed to make to pull myself out of my anxiety and depression
Ravi Thakor
4.7/5.0/5.0 ((19250 Reviews))
This app is really fulfilling. I never found anything like this before. It's actually really helpful to all the people who are stuck or just feel a little burden and are anxious. I highly recommend this app. You can even book a good therapy session or you can talk to the online therapist. All of these really people-oriented. It helped me in feeling relaxed in tensed circumstances. I salute the team who came up with app. Thank you.
Pradeep Surro
4.7/5.0/5.0 ((19250 Reviews))
I've really enjoyed the app so far. I can info dump about things I feel good or bad about without judgement. it gives me informational articles linked to what I spoke about if I'm interested in reading further! it also helps to remind me to get active and that it doesn't have to be a whole long workout. just a few minutes of gentle movement. if you have poor mental health, GaneshaSpeaks app can definitely help.
Ankita Panchal
4.7/5.0/5.0 ((19250 Reviews))