Relationship Counseling
Overview
Relationship counselling can assist you in resolving problems with friends, siblings, co-workers, or even your parents in addition to problems with your romantic relationships. Please remember that there are no negative reasons for seeking relationship counselling. You can improve your family's happiness by working with a counselor to strengthen your communication skills and build strong relationships with your partner.
Why do I need relationship counseling?
Never forget that there is never a bad time to seek relationship counselling. Even when there are no immediate issues, some newlywed couples choose to enter counselling to lay a solid foundation and stop major issues from arising. You can increase the happiness of your family and your ability to communicate with others by working with a counsellor. Despite the fact that romantic relationships are the most common ones for which people seek relationship counselling, problems with relationships can arise in any kind of relationship. There can be many reasons to seek relationship therapy. Lack of trust in relationships is one of the primary reasons. Falling out of love is another. Any marriage goes downhill at some point. Couple or relationship counselling can help repair a marriage. It also improves family bonding. Again, many people think that relationship counselling should only be sought when a divorce or separation is imminent. When the equation between two people gets extremely strained, people seek therapy. But in many cases sometimes it's too late.. Relationship counselling should start as soon as the issues interfere with your daily life. 
Consult now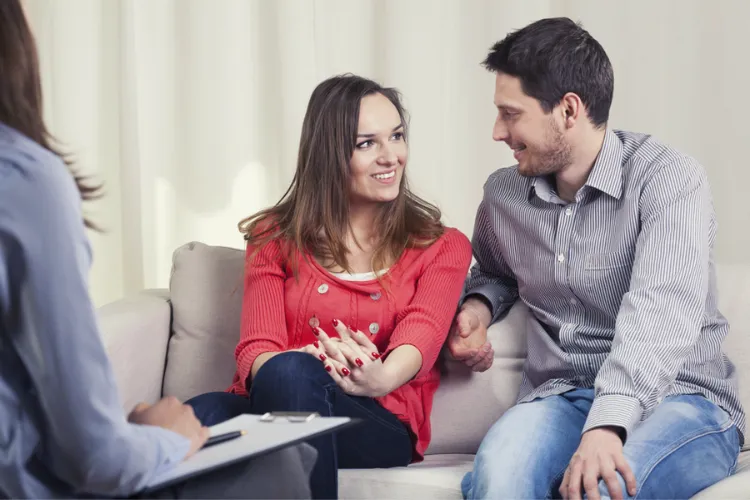 What to Expect from Relationship counselling?
The first few sessions will centre on your background and the issues you're there to resolve. Prepare yourself to talk about your relationship, your parents, your childhood, and previous relationships. Your therapist may wish to talk to each family member both individually and in group sessions for a while. Your therapist's approach and counselling style will determine how your therapy progresses.
The average couple waits six years before seeking help, so keep that in mind. This is a long time to let issues fester; relationships that are already in danger are tough to repair at this point. The best course of action is to seek therapy as soon as you become aware of a problem.
What to Expect?
The first few sessions will centre on your background and the issues you're there to resolve. Prepare yourself to talk about your relationship, your parents, your childhood, and previous relationships. Your therapist's approach and counselling style will determine how your therapy progresses.
Online Counselling for Relationships
Online counselling is a terrific alternative if traditional face-to-face treatment isn't going to help you and your relationship. You might wish to attempt internet counselling for a variety of reasons, including:
Your home and your partners are in different places. This may be relevant to individuals who are in long-distance relationships or who are separated and thinking about a permanent break. Both spouses have the opportunity to engage in online treatment sessions even when they are geographically separated.
You take business trips frequently. No matter how hectic their schedules are or where they are in the world, anyone can access counselling through online solutions.
Traditional therapy does not sit well with you or your partner. For some people, face-to-face counselling can be difficult, awkward, or even anxiety-inducing. Relationship counselling may be easier to acquire thanks to web-based alternatives. 
Couples can communicate with each other and their therapist using resources like online chat rooms, video conferences, and phone calls in online relationship therapy sessions. Working together, you and your partner will set goals for treatment that may include resolving issues with communication, disputes, or infidelity.
Seek couple counselling from our counsellors/therapists/psychologists/love & stress gurus at Ganeshaspeaks.com. Download the app now and make your relationships meaningful to the core.
Ask a Counselor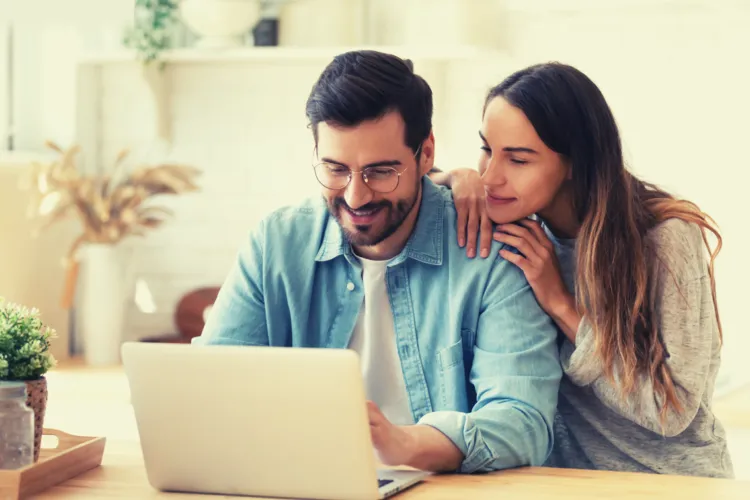 How to Improve the Results of Relationship Therapy
Effective therapy depends on both the couple's willingness and the counselor's abilities and experience.
There are several things you may do to increase the effectiveness of your relationship counseling.
Be sincere
Never tell your therapist a falsehood. We occasionally tell lies to avoid being condemned. Your therapist's role is to support you; it is not to judge you. Even when it's difficult, remain sincere.
Prepare Yourself for Uncomfortable Realities 
Therapy can frequently be uncomfortable because you are learning new truths about yourself and your partner, not all of which are going to be pleasant or joyous. When you are working on yourself, you must accept your discomfort and recognize that you have room for improvement. While your therapist is there to support you, the job ultimately falls on your shoulders.
Observe your partner 
Listening to other people's opinions is crucial whether you are working on relationship therapy with a single person or a larger family group. It will be more difficult for everyone if you continue to be defensive and try to address every criticism of your behavior that is made by others.
Put in the effort
Therapy takes place both during and outside of sessions.
In between sessions, your therapist may assign you homework or suggest that you try out new modes of interaction and communication. It will take time and work, but keep in mind that it will be worthwhile. The effort that each partner in the relationship puts in ultimately determines how the therapy will turn out.
If Your Partner Is Against Therapy?
Even if you think counseling for your relationship might be beneficial, your partner might not be open to it. What then can you do in this circumstance? It's crucial to keep in mind that you cannot coerce your partner into attending counseling. In the end, the only thing you can do is work on your own problems by seeing a therapist.
How can connect with a Therapist
Don't struggle with any challenges in life. Stress is contagious. It can spread like wildfire at home or within a family. Identify and address your stressors to live a stress-free and meaningful life. Get 100% Cashback On First Consultation.
Why You Choose to Us?
4.9
out of 5
((2499 Reviews))
My experience with GaneshaSpeaks was great. Online therapist Kiara from this app helped me get through one of the darkest periods of my life. She gave me a personal approach to talk therapy, listened and understood everything I said, and empowered me with the right emotional tools, exercises and perspectives to make the choices I needed to make to pull myself out of my anxiety and depression
Ravi Thakor
4.7/5.0/5.0 ((19250 Reviews))
This app is really fulfilling. I never found anything like this before. It's actually really helpful to all the people who are stuck or just feel a little burden and are anxious. I highly recommend this app. You can even book a good therapy session or you can talk to the online therapist. All of these really people-oriented. It helped me in feeling relaxed in tensed circumstances. I salute the team who came up with app. Thank you.
Pradeep Surro
4.7/5.0/5.0 ((19250 Reviews))
I've really enjoyed the app so far. I can info dump about things I feel good or bad about without judgement. it gives me informational articles linked to what I spoke about if I'm interested in reading further! it also helps to remind me to get active and that it doesn't have to be a whole long workout. just a few minutes of gentle movement. if you have poor mental health, GaneshaSpeaks app can definitely help.
Ankita Panchal
4.7/5.0/5.0 ((19250 Reviews))