Mental Health Counselling
Overview
You keep your body healthy by generally doing regular medical check-ups and avoiding  harmful  activities that can be detrimental to your health and body. But have you ever done anything to protect our mind from harmful activities? Have you ever wondered what you need to feed our brain to keep your mind active and at peace? 
What is mental health?
Our emotional, psychological, and social well-being are all parts of our mental health. It influences our thoughts, emotions, and behaviours. Additionally, it influences how we respond to stress, interact with others, and make good decisions. Every period of life, from childhood and adolescence to maturity, is vital for mental health.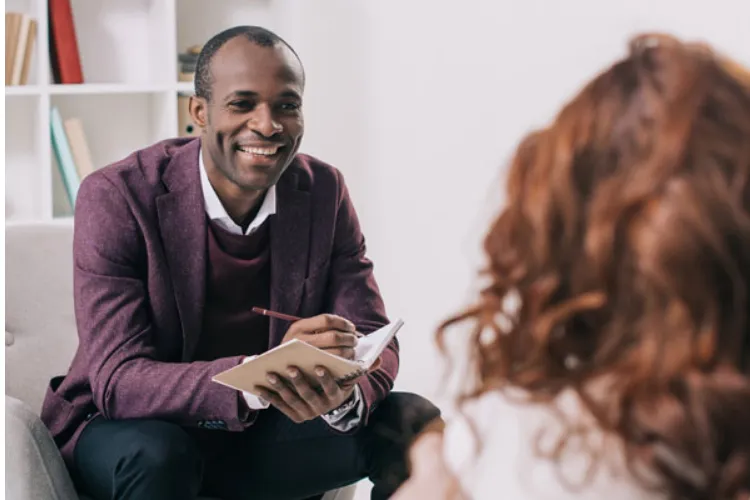 Counseling for Mental Health Has Many Advantages
Counseling does definitely benefit a lot of people, with about 80% of clients experiencing positive results (Seligman, 2006). People who seek out counselling for their mental health frequently gain personal empowerment, the hope of overcoming the demoralising effects of societal stigma, acceptance of life, personal understanding, life skills, and wellbeing, and the prevention of future mental health issues
Enhancing and even saving lives is mental health counselling. In order to take control of one's mental health and build the life they deserve—a life worth living—seeking counselling is a display of strength and courage.
In a nutshell, focusing on mental health care can boost productivity, improve  personality, and strengthen bonds with others. In addition to keeping your mind healthy, maintaining your mental health also benefits your physical health. It elevates your emotions, lowers anxiety, improves clarity in thinking and strengthens confidence.
Ask a Therapist
How does it work?
Take care of your mental health with talk therapy. It makes use of a range of strategies with the goal of assisting a person in recognising and altering distressing feelings, beliefs, and behaviours. The majority of psychotherapy sessions involve a client meeting one-on-one with a qualified expert or in a group with other clients through group therapy.
A formal, planned cooperation between a client and a counselor/therapist/psychologist is mental health counselling. It is sometimes known as clinical mental health counselling; not because it is icy and detached, but rather because it is founded on reliable research and use approaches that have been shown to be efficient.
Counseling is a process of varied durations where a mental health counsellor and a client collaborate to explore issues and develop the abilities and outlook necessary to overcome obstacles and lead an emotionally healthy life. Depending on the client and the mental health issue or distress, the length of the therapy procedure varies. It may continue for a few weeks, many months, or even years with sporadic sessions.
Call/chat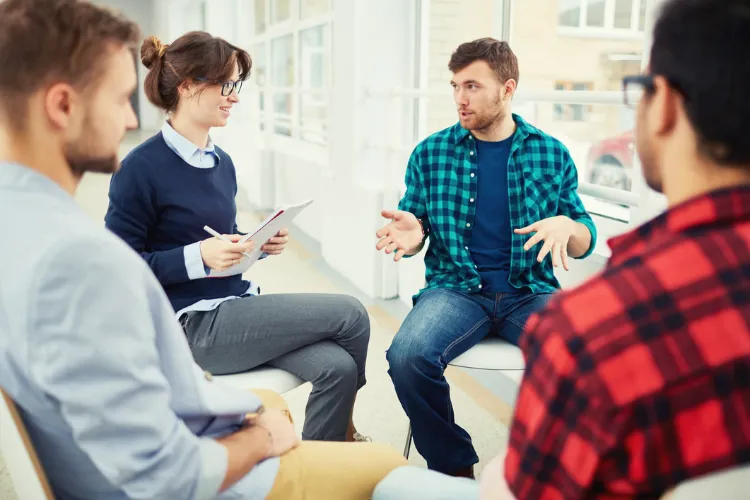 Mental health facts
Being free from all mental disorders is only one aspect of having good mental health. It is crucial to one's total health since if the mind isn't in good shape, neither will the rest of the body. According to the World Health Organization (WHO), maintaining good mental health is crucial since it plays a crucial role in the human condition.
How to Deal with Mental Health Problems?
Physical injuries or diseases are sometimes easier to treat than mental health concerns.This is due, in part, to the fact that by the time an issue develops, it is already too late to take any action. People with mental health conditions are captivated by their difficulties. The first step in treating mental problems is early detection.
One of the finest strategies to address the underlying cause of mental problems is counseling.
Seek help today to deal with your mental issues at Ganeshaspeaks.com. Download the app now.
Psychologists can assist clients to understand the root of their issues and discover natural solutions to solve them through therapy sessions.
Different mental health issues can be treated through therapy or counseling sessions, including:
Depression
disorders of eating
anger and anxiety issues
Loss and grief 
Addictions
Obsessive conditions 
Violence and more
Counseling assists you in overcoming mental health concerns by:
Recognizing how you feel. You can learn more about your mental health with the aid of your therapist. He or she will listen to you discuss and can assist you in understanding the causes of your sickness.
Overcoming obstacles. You can overcome the various difficulties in your life by seeking counselling. Your therapist can help you identify the causes of your mental illness and can support you in dealing with those causes in a healthy manner.

Altering your current actions. The habits you now have that reinforce your mental illness can be identified with the aid of your therapist. He or she can assist you in coming up with strategies to modify the habits that you now have and that are causing your mental health problems.

Allowing space for recovery. The first step toward recovery is accepting your mental health difficulties. For the sake of the present and the future, let go of the past. Counseling can help you find the solutions you need to become better and can teach you how to let go of the things that caused your condition.

Reducing your tension. Talking to a sympathetic listener or someone who can comprehend you will assist you reduce the tension you're experiencing. You can express how you are feeling in this way without fear of criticism. As a result, you start to feel better and gain insight into how to deal with your situation.
Summary
Counseling for mental health is a methodical, time-consuming process. The therapy must be consistent in order to be effective. An individual will simply revert to their prior condition if they do not attend the scheduled therapy sessions.
Eager for more, visit www.ganeshaspeaks.com and download the app now.
How can connect with a Therapist
Don't struggle with any challenges in life. Stress is contagious. It can spread like wildfire at home or within a family. Identify and address your stressors to live a stress-free and meaningful life. Get 100% Cashback On First Consultation.
Why You Choose to Us?
4.9
out of 5
((2499 Reviews))
My experience with GaneshaSpeaks was great. Online therapist Kiara from this app helped me get through one of the darkest periods of my life. She gave me a personal approach to talk therapy, listened and understood everything I said, and empowered me with the right emotional tools, exercises and perspectives to make the choices I needed to make to pull myself out of my anxiety and depression
Ravi Thakor
4.7/5.0/5.0 ((19250 Reviews))
This app is really fulfilling. I never found anything like this before. It's actually really helpful to all the people who are stuck or just feel a little burden and are anxious. I highly recommend this app. You can even book a good therapy session or you can talk to the online therapist. All of these really people-oriented. It helped me in feeling relaxed in tensed circumstances. I salute the team who came up with app. Thank you.
Pradeep Surro
4.7/5.0/5.0 ((19250 Reviews))
I've really enjoyed the app so far. I can info dump about things I feel good or bad about without judgement. it gives me informational articles linked to what I spoke about if I'm interested in reading further! it also helps to remind me to get active and that it doesn't have to be a whole long workout. just a few minutes of gentle movement. if you have poor mental health, GaneshaSpeaks app can definitely help.
Ankita Panchal
4.7/5.0/5.0 ((19250 Reviews))