Inferiority Complex Counseling
Overview
Everybody occasionally worries about their capabilities. Even though it's upsetting, it's common to wonder if we're doing enough or to feel briefly inadequate for things like performing poorly at work, falling short of our co-workers' standards, or not yet being in the same place in life as our friends. 
Most of us are able to turn to friends and family and eventually find alternative ways to feel comfortable, involved, and productive, even when catastrophic events like getting fired from a job or being dumped by a romantic partner cause our self-doubt to ignite.
Signs of inferiority complex
A person usually feels insecure, incomplete, or unworthy. Exhibits tendencies to comparing him/herself to others. May develop feelings of hostility, frustration, nervousness, or aggression. Competing tasks becomes a struggle. Inferiority complexes can take the form of depression, anxiety, or other mental health disorders if not addressed on time.
Consult Therapist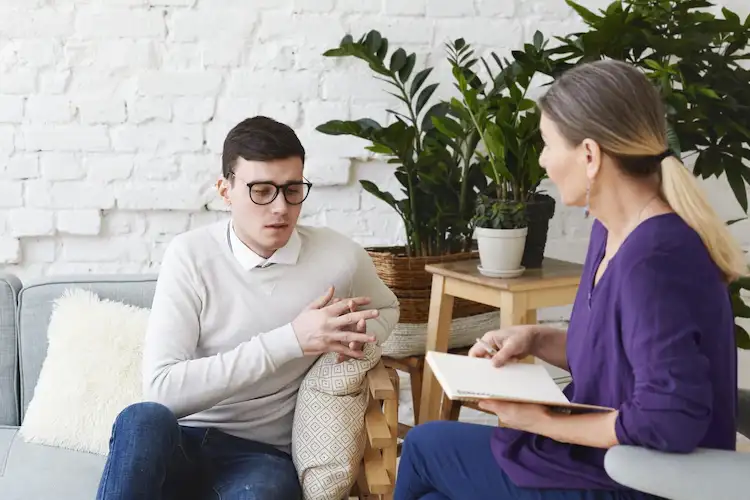 How does therapy help?
The good news is that you can take steps to reduce these unhealthy patterns that make you feel inferior. Your  reactions can be modified through therapy and it can help you get over your mental distress. Regain your self-esteem, and live a full and happy life through Inferiority Complex Counseling.
People with inferiority complex are frequently helped by counseling, which involves speaking with a wellness expert who is unbiased, objective, and nonjudgmental.Therapists assist clients in reshaping negative or harmful beliefs through this therapy. People with inferiority complexes frequently have doubts, uncertainties, and sentiments that they fall short of others. The counselor can assist the client in recognising and changing these mistaken impressions.
Consult the wellness experts at Ganeshaspeaks to get rid of your inferiority complexes.
Self-help
Try the following to start overcoming your inferiority complex:
Lessen your use of comparisons.

Exercise thankfulness.

Push the limits of your ideas.

Don't rely just on encouraging words.

Allow yourself to succeed.

Exercise mindfulness.

Practice accepting yourself.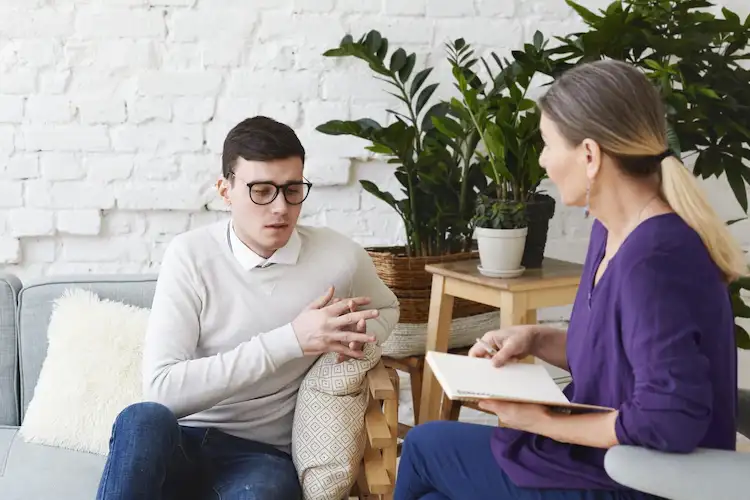 Are inferiority complex and low self-esteem connected?
These two names appear to be similar, however there is a slight distinction.
You can lack self-confidence without having an inferiority complex.
When you don't believe in yourself or your worth, you have poor self-esteem. You could doubt your ability to accomplish your chosen life goals.
You feel, on some level, that you fall short of a given social expectation (real or imagined). in terms of one's social, physical, or mental development.
When this poor self-esteem progresses to the point where your thoughts of unworthiness and inadequacy take over your thoughts, this is known as an inferiority complex. Your behaviour is consistently impacted. The important thing to remember is that having an inferiority complex influences how you view the world.
Try now
How can connect with a Therapist
Don't struggle with any challenges in life. Stress is contagious. It can spread like wildfire at home or within a family. Identify and address your stressors to live a stress-free and meaningful life. Get 100% Cashback On First Consultation.
Why You Choose to Us?
4.9
out of 5
((2499 Reviews))
My experience with GaneshaSpeaks was great. Online therapist Kiara from this app helped me get through one of the darkest periods of my life. She gave me a personal approach to talk therapy, listened and understood everything I said, and empowered me with the right emotional tools, exercises and perspectives to make the choices I needed to make to pull myself out of my anxiety and depression
Ravi Thakor
4.7/5.0/5.0 ((19250 Reviews))
This app is really fulfilling. I never found anything like this before. It's actually really helpful to all the people who are stuck or just feel a little burden and are anxious. I highly recommend this app. You can even book a good therapy session or you can talk to the online therapist. All of these really people-oriented. It helped me in feeling relaxed in tensed circumstances. I salute the team who came up with app. Thank you.
Pradeep Surro
4.7/5.0/5.0 ((19250 Reviews))
I've really enjoyed the app so far. I can info dump about things I feel good or bad about without judgement. it gives me informational articles linked to what I spoke about if I'm interested in reading further! it also helps to remind me to get active and that it doesn't have to be a whole long workout. just a few minutes of gentle movement. if you have poor mental health, GaneshaSpeaks app can definitely help.
Ankita Panchal
4.7/5.0/5.0 ((19250 Reviews))