How exercise boosts mood and energy?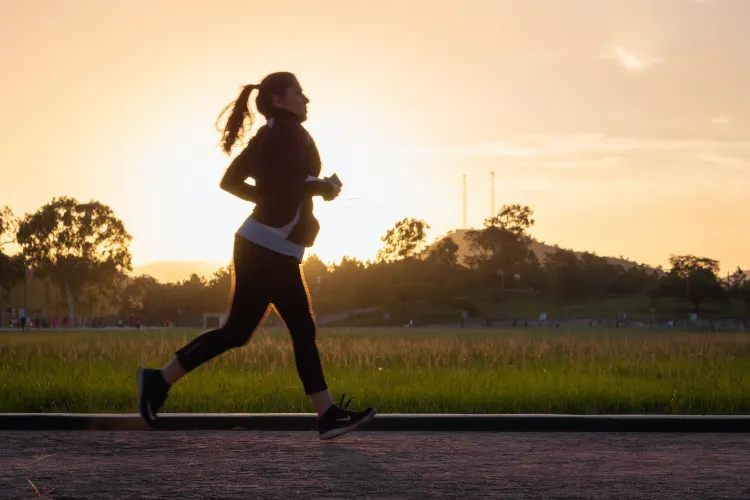 "Health is a state of complete harmony of the body, mind and spirit." ~ B.K.S. Iyengar As suggested by the quote above, a healthy person could be characterised as a person with a fit body, and a composed mind. Workout is one of the most essential elements of the life of a healthy person.
---
What does it mean to work out?
A workout is a session of physical exercise or training. You might often take it as an opportunity to seize the day. Usually, a workout in the morning gives people a sense of productivity to begin the day. In this case, a workout might serve the purpose of oiling the engine of our body to keep it going in a smooth flow throughout the day.
While you might enjoy the boost and motivation you get after an intense session of working out, weariness and overworking yourself can lead you to feel fatigued.
---
What is draining out?
Exercise is a celebration of what your body can do and not a punishment for something that you are doing. If you do something with the intention of punishing yourself then it looks like you are not really doing something because you enjoy doing it. When a task is a burden for you, you are doing it for the sake of finishing it and not because you would gain satisfaction from it. This might have contrasting effects.
Being worried, working too hard, or simply thinking too much depletes energy levels. Hence it is normal to feel that you have no energy to work out. But it is also essential to learn how to retain the right amount of energy levels to function throughout the day. For this purpose, the mind needs to relax too.
There are some tell-tale signs which give us an idea of being overtrained. Symptoms such as loss of strength, loss of appetite, inability to sleep well, chronic aches, pains or soreness, frequent infections, unusual fatigue, occasional increase in resting heart rate and irritability are among a few, if not all. One should be vigilant about these symptoms and seek the necessary help if required.
---
How to gain and retain energy?
You might want to overcome your lack of energy to exercise. This includes gaining and retaining energy in three aspects.
To get energy before a workout you need to monitor and be mindful of your sleep schedule. Being well rested is important. You also need to make sure you're consuming the essential food in the right quantities. Another area includes eliminating symptoms of overtraining. Last but not the least, one of the most important steps to take is staying hydrated.
Just like it is essential to stay hydrated before the workout, sipping water timely during the workouts is necessary too. It would also benefit if you are playing some boosting tunes while working out. It really helps to have a good flow of energy. There is a fine line between pushing your limits to level up and overworking yourself up to a breakdown. Being mindful of your limits is a good way of retaining the energy levels in a correctly distributed amount throughout the workout session. Practicing breathing exercises is the easiest yet most helpful tool to retain your energy levels during the workout.
Generally, people commence their day with a workout session or schedule one towards the evening, probably after returning from work or college. If that's the case with you, then you might want to retain your energy after the workout as well in order to carry forward with the rest of your day. As mentioned above, staying hydrated acts as a handy tool here as well. Another important thing to do is to follow a healthy diet. It is okay to have a cheat day in your diet plan, but get to know your body and feed what would benefit it the most.
---
Benefits of a good workout
A good workout session can actually boost up and smoothen your day, make you feel energized, and has the potential to bring a positive outlook towards life. It boosts your physical health by reducing the risk of various problems such as cardiac issues, blood pressure, diabetes, and weight control, to name a few. Not only that but it also enhances your mental health by reducing anxiety and stress levels. It is scientifically proven that exercise helps to regulate the circadian rhythm (regulatory mechanism of the sleep-wake cycle) and can be a mood booster that maintains emotional balance and mental wellbeing. It increases your levels of self-esteem and self-confidence.
Having read all these ways of good exercise and the benefits of doing so, if you feel a boost of confidence then you're on the right track. What are you waiting for? You've got this!
"You don't have to be extreme, just CONSISTENT and COMMITTED"
---
---
Get 100% Cashback On First Consultation