CBT counselling
What is CBT counselling?
According to its definition, cognitive behavioural therapy is "psychotherapy that integrates cognitive therapy with behaviour therapy by identifying incorrect or maladaptive patterns of thought, emotional response, or behaviour and replacing them with desired patterns.
CBT is a successful therapy method for a variety of mental and emotional issues, including anxiety and depression. CBT aims to assist you in identifying and challenging problematic thoughts as well as learning practical self-help skills. These tactics are intended to produce instant improvements in your quality of life. CBT can help anyone who needs help challenging unhelpful thoughts that keep them from accomplishing their goals or living the life they want to live.
Do your thoughts keep you awake at night? Discuss with our wellness experts by downloading our app Ganeshaspeaks.
The goal of Cognitive Behavioural Therapy is to alter the automatic negative beliefs that might exacerbate our emotional problems, such as melancholy and anxiety, and contribute to them. Our mood is negatively impacted by these uncontrollable unpleasant thoughts.
Through CBT, false beliefs are exposed, refuted, and replaced with more accurate, realistic beliefs.
Talk to Therapist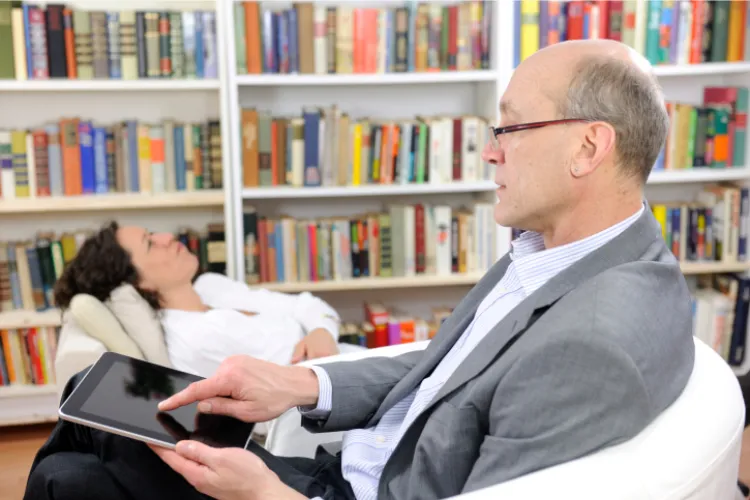 Application of CBT
CBT seeks to show you how your thoughts influence your mood. It teaches you to have a more positive attitude toward yourself and your life. It is founded on the concept that negative thinking is a habit that, like any other, can be broken. It is used to treat a variety of psychological issues, such as anxiety, depression, irrational fears, phobias, trauma, stress, eating disorders, addiction, relationship issues, children and adolescents' problems.
Cognitive Behavioural Therapy types:
CBT includes a variety of methods and strategies that target our attitudes, feelings, and actions. These can include self-help techniques as well as organised psychotherapies. Several particular therapeutic modalities that incorporate cognitive behavioural therapy include:
The main goals of cognitive therapy are to recognise and alter incorrect or distorted thought processes, emotional reactions, and behaviours.
Dialectical Behaviour Therapy 
By using therapeutic techniques like emotional control and mindfulness, Dialectical Behaviour Therapy (DBT) targets negative or unsettling ideas and behaviours.
Multimodal therapy 
This form of counselling contends that seven distinct but related modalities—behavior, affect, sensation, imagery, cognition, interpersonal factors, and drug/biological considerations—must be addressed in order to effectively treat psychological problems.
Techniques for Cognitive Behavioral Therapy
CBT is more than just recognising thinking patterns.It employs a variety of tactics. Here are just a few examples of cognitive behavioural therapy procedures.
How to Recognize Negative Thoughts
It's critical to understand the conditions, emotions, and thoughts that lead to maladaptive behaviour. However, this procedure might be challenging, particularly for those who have trouble reflecting. But taking the time to name these ideas can also help you uncover who you are and offer perceptions that are vital to the healing process. Identifying illogical beliefs, aggressively challenging these beliefs, and finally learning to recognise and alter these thought patterns are all part of rational emotive behaviour therapy (REBT).
Although there are various forms of cognitive behavioural therapy, they all aim to change the ingrained thought patterns that cause psychological suffering.
Address your negative thoughts by consulting our wellness experts at Ganeshaspeaks.com.
In cognitive behavioural therapy, clients are frequently given new abilities that they can put to use in everyday life. For instance, a person with a substance use disorder might put new coping mechanisms to the test and practise avoiding or handling social situations that might otherwise lead to relapse.
Setting goals can help you make changes to enhance your health and quality of life as you recover from mental illness. Your goal-setting abilities can be improved and strengthened during cognitive behavioural therapy. You might need to be taught how to define your goal or how to tell your goals apart into short-term and long-term ones. SMART goals are those that are "specific, measurable, attainable, relevant, and time-based," with an emphasis on the process as well as the result.
During cognitive behavioural therapy, you can learn problem-solving techniques that can help you recognise and address potential issues that could result from both major and minor life stressors. Additionally, it can lessen the harmful effects of both mental and physical sickness.
Self-monitoring, also referred to as diary work, is a crucial cognitive behavioural therapy strategy. It entails keeping a running log of your actions, signs, or experiences and sharing them with your therapist.
Your therapist can get the data they require from self-monitoring to give you the finest care. Self-monitoring, for those with eating disorders, could entail keeping a record of eating patterns as well as any thoughts or sensations that might have accompanied the consumption of a meal or snack.
The advantages of Cognitive Behavioural Therapy
The primary tenet of CBT is that feelings and thoughts are fundamentally connected to behaviour.
For instance, someone who is constantly worried about aeroplane crashes, runway mishaps, and other aviation calamities would decide not to fly. Cognitive behavioural therapy aims to show patients that, despite the fact that they are powerless over all facets of their environment, they do have influence over how they perceive and respond to it.
The following main advantages of CBT are well-known:
It aids in the development of healthier mental processes by making you aware of the unfavourable and frequently irrational thoughts that negatively affect your feelings and mood. Improvements can frequently be noticed in five to 20 sessions, making it a successful short-term therapy choice. It works for many different types of maladaptive habits. It is frequently less expensive than certain other forms of therapy. Online or in-person sessions are equally beneficial.
Try therapy today to experience its effectiveness. Download the app Ganeshasepeaks now.
People who don't need psychotropic medication can utilize it. The development of coping skills that clients can employ both now and in the future is one of cognitive behavioural therapy's greatest advantages.
Ask to Counselor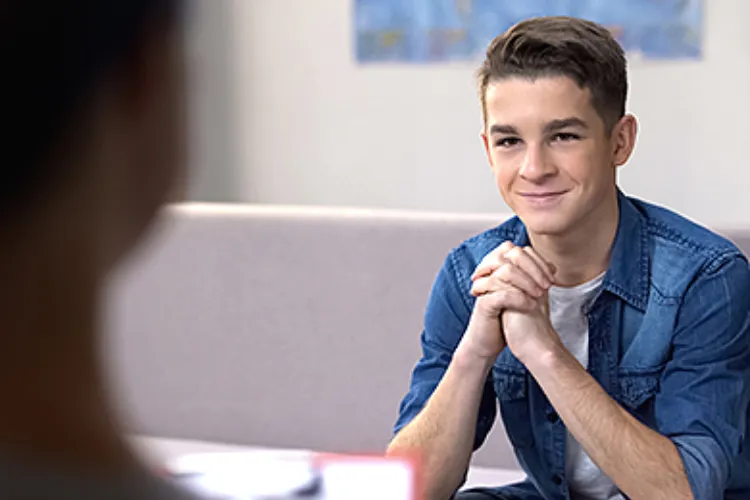 Effectiveness of Cognitive Behavioural Therapy
The cognitive approach takes into account how thoughts and feelings influence behaviours, as opposed to earlier behaviour therapies that nearly entirely focused on associations, reinforcements, and punishments to improve behaviour.
CBT is one of the most thoroughly researched therapeutic modalities available today. It has been demonstrated to be successful in treating a number of mental health issues, including anxiety, depression, eating disorders, insomnia, obsessive-compulsive disorder, panic disorder, post-traumatic stress disorder, and substance use disorders.
According to research, the most effective evidence-based treatment for eating disorders is cognitive behavioural therapy.
CBT has been shown to be beneficial for people with insomnia as well as those who suffer from a medical condition that prevents them from falling asleep, such as pain or mood disorders like depression.
CBT has been scientifically shown to be beneficial in treating the signs and symptoms of anxiety and depression in kids and teenagers.
CBT helps persons with anxiety and anxiety-related illnesses, such as obsessive-compulsive disorder and post-traumatic stress disorder, feel better, according to a 2018 meta-analysis of  research.
Seek CBT
For the treatment of substance use disorders, cognitive behavioural therapy has a high level of scientific evidence. It helps patients gain better self-control, stay away from triggers, and create coping mechanisms for everyday stressors. disorder.
How can connect with a Therapist
Don't struggle with any challenges in life. Stress is contagious. It can spread like wildfire at home or within a family. Identify and address your stressors to live a stress-free and meaningful life. Get 100% Cashback On First Consultation.
Why You Choose to Us?
4.9
out of 5
((2499 Reviews))
My experience with GaneshaSpeaks was great. Online therapist Kiara from this app helped me get through one of the darkest periods of my life. She gave me a personal approach to talk therapy, listened and understood everything I said, and empowered me with the right emotional tools, exercises and perspectives to make the choices I needed to make to pull myself out of my anxiety and depression
Ravi Thakor
4.7/5.0/5.0 ((19250 Reviews))
This app is really fulfilling. I never found anything like this before. It's actually really helpful to all the people who are stuck or just feel a little burden and are anxious. I highly recommend this app. You can even book a good therapy session or you can talk to the online therapist. All of these really people-oriented. It helped me in feeling relaxed in tensed circumstances. I salute the team who came up with app. Thank you.
Pradeep Surro
4.7/5.0/5.0 ((19250 Reviews))
I've really enjoyed the app so far. I can info dump about things I feel good or bad about without judgement. it gives me informational articles linked to what I spoke about if I'm interested in reading further! it also helps to remind me to get active and that it doesn't have to be a whole long workout. just a few minutes of gentle movement. if you have poor mental health, GaneshaSpeaks app can definitely help.
Ankita Panchal
4.7/5.0/5.0 ((19250 Reviews))