Career Counseling
Overview
What next, is a common question students ask when they get closer to graduation or are fresh out of college, but it can also make anyone feel stuck at any stage of their career. In an increasingly cutthroat culture, we are under pressure to excel and distinguish ourselves from our peers. High expectations can make it challenging to perform and can cause us to lose sight of who we are. 
What should I talk to my counselor about?
The pressure of performing poorly on an upcoming exam or an  interview can be immense. The experiences of staying up late studying or last-minute cramming are inherent parts of student life. Exam anxiety is caused by a variety of factors, including low motivation, inadequate planning and preparation, excessive expectations, and peer competition. 
The pressure of performing poorly on an upcoming exam or an  interview can be immense. The experiences of staying up late studying or last-minute cramming are inherent parts of student life. Exam anxiety is caused by a variety of factors, including low motivation, inadequate planning and preparation, excessive expectations, and peer competition. 
Are you suffering from exam anxiety? Seek help now.
Are you having trouble deciding which career to pursue?
Which route should we choose: the one that has been travelled the fewest or the most? Everybody finds it challenging to make the best decisions in life. "You don't work a day in your life when you love what you do!"
Confused about which field to make a career in? Get clarity by speaking to our wellness experts.
Performance pressure and parental expectations
In today's highly competitive environment, it can be very stressful to stand out from the crowd. Performance pressure has been linked to unrealistic expectations, unhealthy competition, and unrealistic ambitions. Whatever your concerns are, our experts can guide you with the best possible perspectives and options. 
Stressed about your career options? Seek help now by talking to our wellness experts
Consult Therapist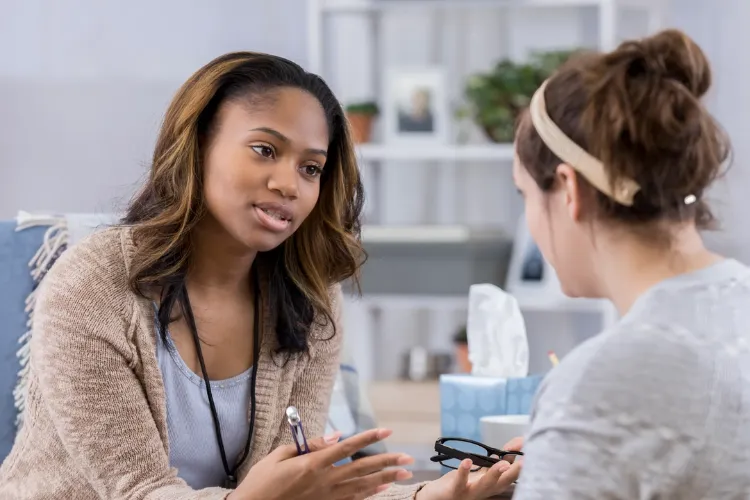 Benefits of Career Counselling
People can benefit from career counselling regardless of their position or industry of employment. These courses provide guidance on worthwhile job possibilities for recent graduates. A career counsellor's duties may include assisting you in changing careers. A career counsellor evaluates your current talents and pinpoints your professional goals in order to assist you in making the best career choice. A career counsellor provides job paths that fit your professional objectives after learning about your skills. Before choosing the best job route, you could attend a number of professional counselling sessions. Counselors can better comprehend your personality type and decision-making style through these counselling sessions. 
Give advice on salary negotiations
Although salary bargaining is a crucial skill in the hiring process, some people may find it difficult. Even while an employer might not be able to give you the precise remuneration you desire, they can still work with you to secure a payment that meets your standards and is suitable. Making contact with a qualified career counsellor will assist you in gaining confidence and securing a wage that is within your desired range. A career counsellor can frequently assist you in mastering the art of salary negotiation in a forthcoming interview. These experts provide you with advice on how to respond diplomatically without coming off as overly demanding.
Support and guidance for interview coaching
A career counsellor might share an engaging professional story that will help to hire managers better understand who you are and why you are the best candidate for the job role, as interviews are a crucial part of the hiring process. As an illustration, they might assist you in creating and choosing a story to present yourself to potential employers. You can even get advice from a professional counsellor on how to come up with powerful answers to frequently requested interview questions. Additionally, a counselling session can teach you how to effectively project yourself in the interview through your body language.
Identify your strengths and shortcomings
You can better understand your strengths and shortcomings by seeking expert counselling. These experts assess your potential using aptitude and career tests. This assessment aids counsellors in comprehending and choosing the ideal professions and industries for you. You can choose a job route to avoid by being aware of your weaknesses.
Support for students and job seekers
When candidates have trouble locating employment and making the best career decision, career counselling frequently serves as a source of support. An expert in career counselling may have resources that a candidate does not. A career counsellor uses their expertise to assist you in writing cover letters and resumes. They assist you in choosing an accessible structure and determining the crucial abilities to emphasise on your resume and cover letter.
Provides counselling for job changes
Candidates can better understand and weigh their alternatives with the assistance of expert advice. These experts assist applicants in achieving success in assisting clients, navigating new industries, and establishing career goals. A counselling session might help you approach work transitions sensibly and reassess your career objectives.
If you want to benefit from it, consult our career counsellors now.
Who Can Benefit From Career Guidance?
It can be challenging to make job decisions without the aid of career guidance, whether you are starting your professional career or searching for a shift. Here are some explanations for why you might need career counselling:
Your profession makes you unhappy
 A career counsellor can assist you in discovering your professional passion so you can decide which field to pursue a career in if you are unsatisfied in your current industry.
You don't any longer have a clear objective or career path
Although you might have a career path when you first start out, your long-term objectives may change. You can take control of your professional life by developing a career path with the assistance of a career counsellor.
You are unsure about where to start
A career counsellor could be of assistance to you if you are unsure of your chosen path. A career counselling session can help you go through the uncertainty and determine which industry to enter to start a rewarding career.
You'd like to advance in your career
Career counselling frequently assists in maximising your potential for growth. An expert career counsellor offers you a range of options to consider and suggestions on how to launch your career.
Career Counselling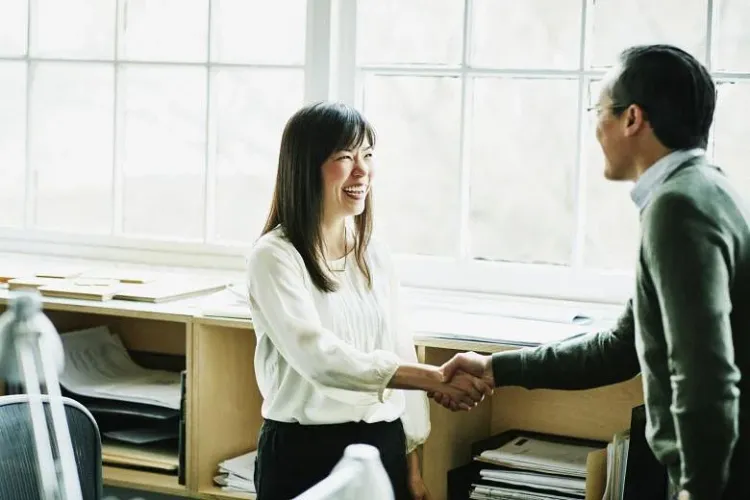 How can connect with a Therapist
Don't struggle with any challenges in life. Stress is contagious. It can spread like wildfire at home or within a family. Identify and address your stressors to live a stress-free and meaningful life. Get 100% Cashback On First Consultation.
Why You Choose to Us?
4.9
out of 5
((2499 Reviews))
My experience with GaneshaSpeaks was great. Online therapist Kiara from this app helped me get through one of the darkest periods of my life. She gave me a personal approach to talk therapy, listened and understood everything I said, and empowered me with the right emotional tools, exercises and perspectives to make the choices I needed to make to pull myself out of my anxiety and depression
Ravi Thakor
4.7/5.0/5.0 ((19250 Reviews))
This app is really fulfilling. I never found anything like this before. It's actually really helpful to all the people who are stuck or just feel a little burden and are anxious. I highly recommend this app. You can even book a good therapy session or you can talk to the online therapist. All of these really people-oriented. It helped me in feeling relaxed in tensed circumstances. I salute the team who came up with app. Thank you.
Pradeep Surro
4.7/5.0/5.0 ((19250 Reviews))
I've really enjoyed the app so far. I can info dump about things I feel good or bad about without judgement. it gives me informational articles linked to what I spoke about if I'm interested in reading further! it also helps to remind me to get active and that it doesn't have to be a whole long workout. just a few minutes of gentle movement. if you have poor mental health, GaneshaSpeaks app can definitely help.
Ankita Panchal
4.7/5.0/5.0 ((19250 Reviews))