Taurus Marriage Horoscope 2023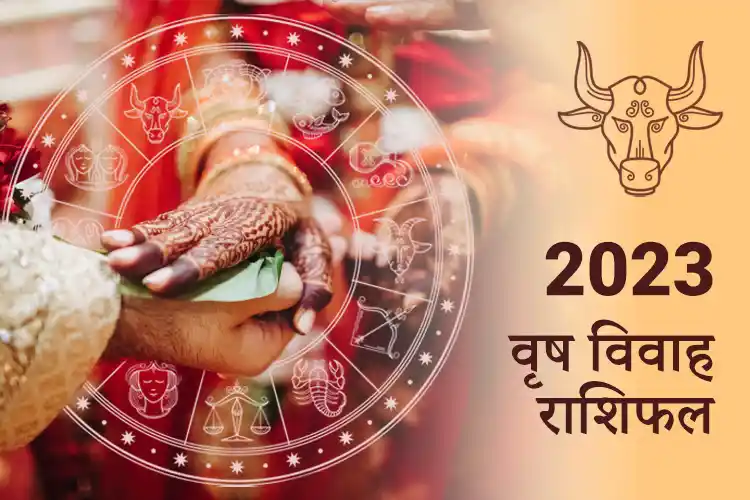 Taurus Marriage 2023: Get Ready To Add Some Spark In Your Married Life
Taurus marriage horoscope 2023 shows good signs in the astrological chart of the individuals. Bachelors and singles who are planning to get married will get a partner for a lifetime and this could be possible with the help of Saun and Venus.
Both the planets are in stable positions in the horoscope and this would be the perfect time to settle into a new life. The year will bring lots of happy moments with your partner. You will enjoy a strong bond with your spouse.
If you are already married, Taurus 2023 marriage horoscope suggests that you can plan to increase your family. The new year would be the right time to think over it.
Persistence And Positive Attitude
There may be some uncertainties during the mid-year. You need to sort out the differences and disputes in your relationship. The beginning months of the year are moderate while the second half of the year are showing some changes.
Mercury and Jupiter movement will provide you excellent results and success in your marital and personal life with your persistence and optimistic nature. Some of you may organize a small social event with your in-laws.
Rahu movement recommends that you have a good approach in your marriage connection and leave some freedom in the relations so that your partner feels at ease with you.
The movement of Saturn and the Sun might cause some strain in the family, which can have an impact on the marital connection as predicted by Taurus marriage horoscope 2023.
Analysis Of Relationship With Taurus Marriage Horoscope 2023
It is suggested that you and your partner have a constructive discussion so that you can manage your responsibilities and yet enjoy your family life. Additionally, Saturn and Mercury advise not debating or arguing about the previous transgressions of your spouse as this will reduce tension in your marriage.
Taurus 2023 marriage horoscope predicts that Mars may have an aggressive disposition, and your harsh response may cause ups and downs in your marriage. Rahu and Mars's movements will add pressure and make it more difficult to obtain a divorce.
The movement of Venus this year can give settlement in foreign after marriage. Some of you might get a sudden relationship proposal. In terms of the love relationship, Venus and Sun suggest you avoid ego clashes and give some free freedom to your partner.
The long-distance connection may cause some good days and bad days in the marriage. Mars's weaker position this year might lead to unrealistic expectations, which will likely be one of the causes of unstable relationships.
Is The Year 2023 Lucky For Taurus Singles?
Taurus marriage horoscope 2023 for singles predicts that the year 2023 will be advantageous for singles who intend to get married. Rahu and Mercury's movements this month might help those who are seeking a separation or a second marriage.

Taurus marriage horoscope 2023 says that the influence of Mars and Ketu might create unexpected conflict in married life due to their firey attitude. Individuals should ignore unhealthy arguments in September. Those of you who want a divorce will be successful.
Individuals looking for a divorce might find success around the middle of December. The movement of Venus might indicate a covert love relationship. Mercury movement might cause you to fly to a faraway country with your life partner or take a journey that will revitalise your love and marital partnership.
Share Your Problem, Get Solutions