Taurus Career Horoscope 2023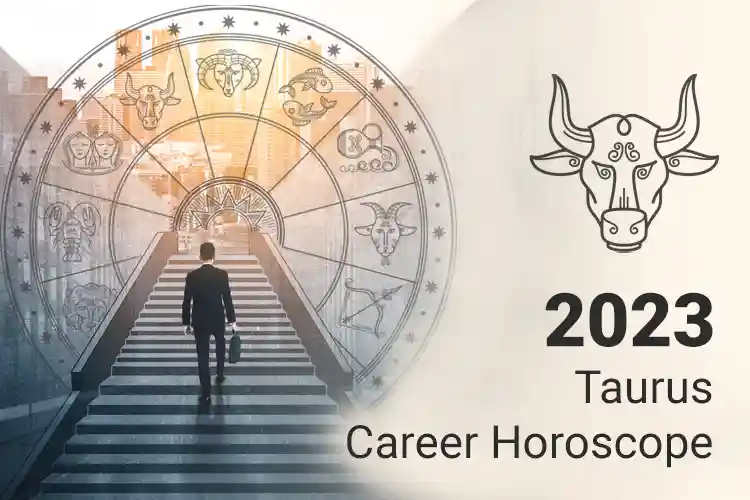 It has been predicted that Saturn, Rahu, and Jupiter will all play an important role in careers this year. This year, a positive attitude, patience, perseverance, and research will be the keywords that will come into play. In the first quarter of this year, it is suggested that you maintain patience and avoid being aggressive so that your plans can be carried out. For getting Saturn's blessing to get expected business success, it will require you to have persistence, as well as avoid negative comments and thoughts. The Sun, at the beginning of the year, can give some delay in getting the boss' and senior's favor. Those of you who want to play/start a career as a player at the international level will also be able to achieve the expected result. The year 2023 may also be advantageous in terms of promotion and the new job.
Be Vigilant About Losses
There is a possibility that business owners could incur unexpected losses or financial expenses from time to time. Those of you in family businesses are advised to make each decision with patience, and the month of October is not a good time to make any changes in the new business plan. There will be a delay due to the position of Sun to get the favor of the boss and senior, but from the end of March, things should begin to improve. This year is the year that you might acquire new skills and education that could satisfy your desire to study abroad and find success in your career.
New Contacts Will Be the Key to Success
The Venus movement suggests you have both a creative approach and perfection in your work so that things will work out well for you. You should use an intelligent approach and be disciplined and committed to getting a good deal related to your business with the Sun and Mercury moving together. At work and in the family, the Sun will bring new friends and contacts. In addition to giving you the ability to have a creative approach to success, the Venus Movement will also give you the opportunity to travel abroad or long distances in your career.

Be Open, And the World Will Open Up for You
During the third phase of March, there may be a sudden change in job status or success as a freelancer. If you are in the wholesale business, it is likely that you will see a good return on your investment. Rahu can give you sudden trips at work, and Ketu recommends that you avoid getting into arguments at work so you can successfully implement your plans and projects, and stay away from office politics. There could be a sudden trip abroad related to your business. It is possible that those who are seeking foreign employment opportunities may have them during this year thanks to the blessings of the Sun and Mercury. Gaining new skills will increase your career opportunities and also boost your career.
Uncover all Challenges and Unwanted changes in your Life Graph. Get 2023 Horoscope Reports
Explore the Professional Opportunities
Your persistent efforts and endeavors put in your work during the last few years will now show you the results. Your bosses and seniors would not just give you recognition and appreciation but there are high probabilities that you may get a very good appraisal along with promotion. In the year 2023, you will start sensing your professional life coming back on track after some constant troublesome years. Natives looking for a change in the job are advised to start exploring new opportunities. There seems to be a good prospect for a job change post May.
Talk to an Astrologer Now and Get 100% Cashback on your First Recharge