Sagittarius Career Horoscope 2023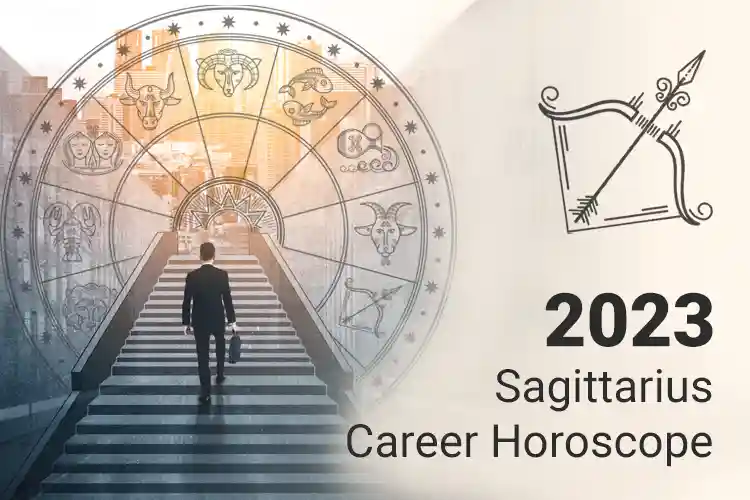 Business horoscope plays a vital role in providing best solutions in terms of career and business. Know all about Sagittarius Career Horoscope - What 2023 has in store for your career and Business.
Career Opportunities are Foreseen suggests 2023 Sagittarius Career
It seems that the beginning of the year might be excellent for you when it comes to showcase your talents suggests Sagittarius 2023 Career Horoscope. Jupiter might bring many opportunities. Sagittarius Career 2023 says that you need to learn to work with your colleagues as it might prove to be very beneficial. Your career opportunities seem to be bright. It seems that there might be some sort of uncertainty in terms of the business front and it might manifest gradually. The positive vibes of Jupiter might also influence your decisions and bring your way to material gains . Business persons might also get some excellent opportunities to expand their business around the month of February, suggests Sagittarius Business Horoscope 2023.
Successful Sagittarius 2023 Horoscope Career
Freshers might also be able to get great career opportunities as indicated by Sagittarius 2023 Career Horoscope. The combined impact of Venus, Mercury and Jupiter indicates that you might get a promotion such that you might see great financial benefits around the month of March. Business People might come across an encouraging opportunity to strike a high worth deal. However, stiff competition might raise the stress levels. As the year begins your career development seems to speed up due to blessings of Jupiter as indicated by Sagittarius Horoscope 2023 Career. If you are looking for change, your attempt for a job search might be successful around the month of April suggests Sagittarius Career 2023 Horoscope. You might Ask an Astrologer about 2023 Career Horoscope Sagittarius.

Horoscope 2023 Sagittarius Career Gives Expected Results
As the year advances, Sagittarius 2023 Career Predictions say that you might be drawing plans on how you might enhance your career growth . As you have enough planetary support, nothing might seem impossible for you as long as you put your mind to it. Around the month of June, you might see a few ups and downs but your efforts might bring fruitful results as per Sagittarius Horoscope Career 2023. Business persons might be able to empower their position in the market. Career Sagittarius 2023 indicates that there are chances of getting some good offers if you wish to change the job as indicated by Mars. Slowly and Gradually, you might see the results of your hard work bring the desired fruit.
Know your real strengths, weaknesses, abilities, and talents. Know your Zodiac Signs
Overview for Career Horoscope Sagittarius 2023
The transiting Jupiter might help you resolve some teething problems and hence you might expect a good positive growth this year, says Sagittarius 2023 Career. During the latter part of the year, you might have to travel for a very important project if you are in business. Venus might bring an interesting opportunity that you were waiting for a long time to exhibit your talent says 2023 Sagittarius Career Horoscope. Around the month of September, you need to be slightly cautious in the office as some of your colleagues might cause serious problems, suggests the Nodes. You might get solutions for Career Horoscope 2023 Sagittarius by Getting Free Janampatri!
As the year reaches its end, the combined impact of Jupiter and Mercury might be in your favour to show the people what you are best at. Business people seem to be successful in executing their ambitious plans around the month of October. Planets might keep you motivated to work hard. Business People might look for a new opening and plans to export the products around the end of the year. Saturn might however, demand you to sharpen your management. Your intelligent moves are likely to help you make noticeable progress by the year end.
Talk to an Astrologer Now and Get 100% Cashback on your First Recharge