Libra Love Horoscope 2023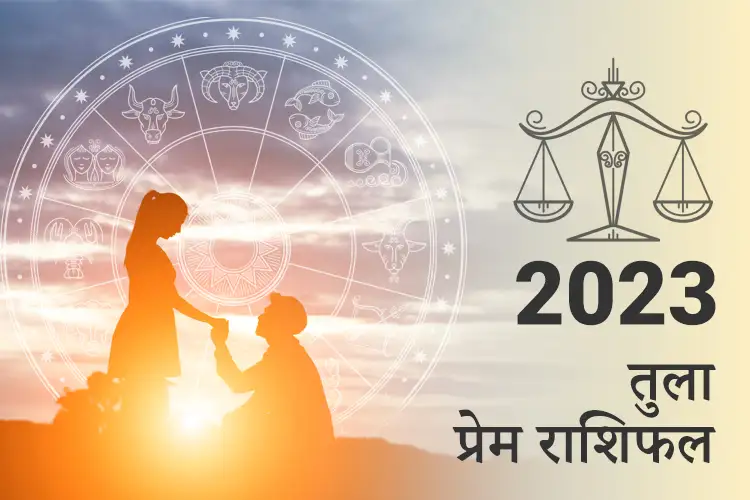 Add Love And Passion In Life With Libra love horoscope 2023
Incredible flybys are occurring as predicted by Libra love horoscope 2023. Mercury will continue to remain in the fifth house of the astrology chart. You will grow tremendously personally over the course of this year.
You'll discover new facts about life and delve into a variety of topics. For your better direction, it is encouraged to keep friends and family involved in your life during the year.
The coming year will bring progress in all aspects of your life, including education, romance, relationships, profession, and so much more. As per Libra love life in 2023, there could be some health challenges, although what you are unable to handle will be managed by you and will assist you in growing in life.
The new year might start off well for your romantic prospects and connection. And there will be times at the commencement of the year when unusual sensations or unidentified fears will lure you. However, the effect of transiting Venus suggests that as the year goes on, your activities in the community will rise.
Energise Your Love Life With Libra 2023 Love Horoscope
Mars' erratic energy predicts increased emotions and intense desire, which might have a significant effect on your romantic life. Here, you must be patient in your actions. Your romantic life will probably be stimulated in February. This may be a wonderful time to experiment with new media or venture into uncharted territory. Connect with experts for Free Compatibility Report.
However, the erratic planetary energies of Mars and the South Node might disturb the peace. In order to improve your connection, ensure you are aware of what your spouse wants from you.
Love horoscope for Libra 2023 predicts that your relationship issues begin to improve in March. Jupiter will assist you right now. This could develop slowly and gradually. Plan something special and distinctive because the planetary impact will provide plenty of chances to liven up your romantic life.
As the year goes on, the transiting Jupiter may assist you in gaining insight into some challenging relationship difficulties. You could be working on a big project. But there will be some delays in its implementation.

Know your real strengths, weaknesses, abilities, and talents. Know your Zodiac Signs
Be Positive And Harmonious With Libra Love Horoscope 2023
Around the month of May, you may become irritated and lose your patience. Venus, the goddess of love, will have a peaceful effect in the second half. The influence of the planets may improve your romantic prospects. It will bring about new advancements in your romantic life.
Libra singles 2023 horoscope predicts that your yearning to find love is intensifying right now. If you are not in a committed relationship, you may discover a chance to begin one.
Your partnership is likely to thrive, but during the month of September, your attention will be drawn to something that has been amiss or inadequate in your connection. It is best if you stop leaping to conclusions on the spur of the moment. Ask an Astrologer.
Uncover all Challenges and Unwanted changes in your Life Graph. Get 2023 Reports
Boost Your Confidence With Libra Yearly Love Horoscope 2023
A south node's effect might lead to some fears or misunderstandings as the year goes on. Additionally, you need to be aware that this time period could offer you certain illusions and give you incorrect impressions. Libra single love horoscope 2023 suggests that singles who are planning to get married should take some time before making a choice.
You will be ready to reexamine your relationship by the year's end. You occasionally have a tendency to become frustrated with slower development, which might cause some discontent and interruptions in your romantic relationships.
Your family may need to give certain complicated topics greater focus. As the year comes to a close, your partnership will improve, giving you more self-assurance and security.
Talk to an Astrologer Now and Get 100% Cashback on your First Recharge