Leo Health Horoscope 2023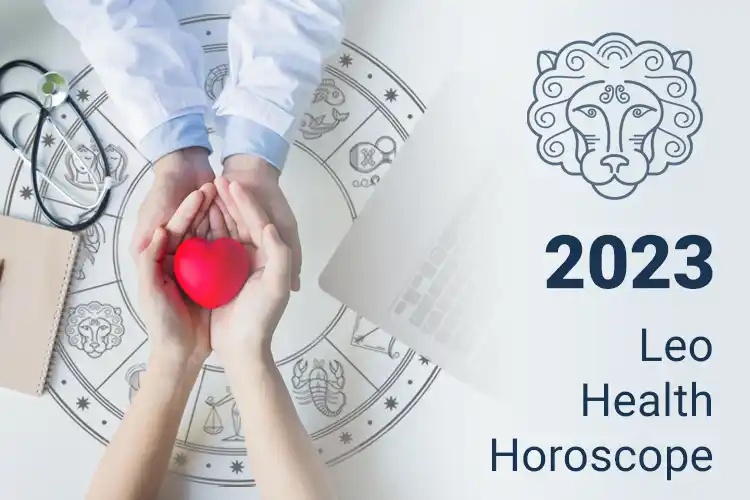 An Overview of Leo health horoscope 2023
Are you a Leo native who loves hearing about your health in 2023? Then, this is the right spot. Leo health horoscope 2023 says that you may enjoy good health in 2023 as all the planets are going to be in a favorable position. You may likely improve the energy levels day by day. But the planets also suggest that you should never skip workouts or daily meals. Otherwise you end up in low energy and thereby ill health. It is recommended to consume more fruits and vegetables and take a good rest in 2023. The moments of depression can be easily managed if you have the guts to face it through a proper lifestyle.
Leo Health 2023 – Avoid negative thoughts!
Leo 2023 health horoscope suggests that it is better to avoid the situations that make you negative. The negative thoughts from the situations make you ill health. You have a nature of worrying about the past and slicks into unwanted thoughts that affect your health adversely. The Mars and Rahu transit suggests you practice mental peace through yoga and meditation. Through meditation, the bad effects of Saturn can be wiped off. To know more,

Leo horoscope health 2023: What Can You Expect in the first half?
Do you want to know how your health will be in 2023 during January to June? Leo health problems 2023 may be common and the planetary positions suggest you to take care of the immunity first. This may be due to the Sun's transit. If you have skin issues already, you may have to take care of your skin more due to the wrong position of Venus. In March, there is likely to be some indigestion issues. This may be mainly due to the imbalance you are following between professional and personal life. Be in a peaceful life by following good practices. Do simple workouts, yoga in order to protect your health. It is recommended that you should not miss any meals in order to maintain your energy levels. Are you interested to know more about your health?
Leo health horoscope 2023: What is in for you in the second half?
2023 Leo health horoscope suggests that you may have some health issues during the period of September till November. This time the planets may not be in a favorable position. Also, it is important to take care of your kids' health too. Have a family health checkup to find out the illnesses on time. Do not gossip or argue for unnecessary reasons that may affect your health very badly. Your sleep may get disturbed this time. So it is suggested that you may practice yoga from a qualified person. Do you want to see your health in 2023 in detail?
Conclusion
Leo horoscope 2023 health recommends not to eat from streets and you may avoid using electronic gadgets. During the months of May and June, you may feel healthy, but do not skip doing yoga and other small workouts for good health in the coming years. 2023 may be good for all the Leo natives if you are taking an extra effort to be healthy.
Share Your Problem, Get Solutions