Leo Education Horoscope 2023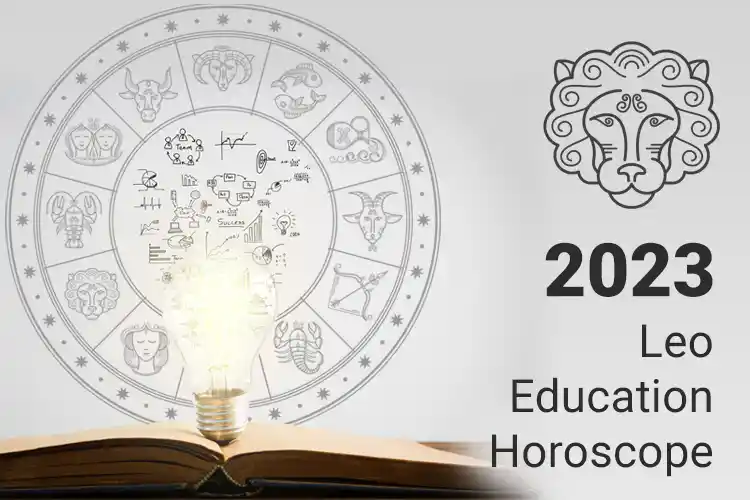 A student might experience some delay in getting admission to a foreign country this year. Some of you may be interested in courses related to research and engineering. Students preparing for government and competitive examinations can also achieve success with hard work and a positive attitude. You were advised by Jupiter and Rahu to avoid the wrong company and have a positive attitude. If you are in sports or want to get into foreign universities, you can succeed in the second quarter. Saturn and Rahu suggest that there will be some delays and hard work will be required.
At the end of the day, Success matters
At the beginning of this year, you should be attentive to your health and maintain a healthy routine with discipline in order to prevent disruptions in your studies. Mercury's movement in April can cause negative thoughts and health problems, making it difficult for students to prepare for exams. Mercury's movement in April can cause negative thoughts and health problems, making it difficult for students to prepare for exams. Some of you might succeed in foreign lands. You are advised to attend the revision part of the test since Mercury will also support you to perform well.
Learn the art of negotiation to counter your mind
Patience with perseverance will be the name of the game for all Leo students. Think profoundly and dig deeper by posing precise questions at the correct time. Just make sure that these developments limit themselves to your point of view only and they don't mutilate your image. There are high chances that the year will bring self-realization about what you really believe in or what you actually want from your life, along with some eye-openers about the past. All you need is a cool & determined mindset.
Know your real strengths, weaknesses, abilities, and talents. Know your Zodiac Signs
Subjects that deal with the occult and creative arts will give you success. Those of you who are studying medical topics will succeed in your projects. Make sure you finish all the pending work related to your studies and practice all the subjects you haven't taken seriously. During the month of September, the movement of the Sun can make it difficult to obtain a satisfactory result in the exams. Saturn and Moon movements can cause laziness and distract you from studying. There can be a lack of concentration. It would be good to take a yoga class or take part in some extracurricular activity to revitalize yourself.

Your fortitude will set the ball rolling
Jupiter is poised to support you in the second quarter of the year. You should not dwell on past mistakes and events that can affect your performance. You just have to improve your skills and stay focused on your goal. A deep understanding of scripture is also possible for you this year. Try to keep a positive attitude and avoid arguments during this year. You will achieve success at your workplace with this attitude. School-going students are advised to avoid aggressive behavior, as indicated by Mars. It is recommended that you work on your thoughts and avoid the wrong friend circle. Mars's movement in the second quarter can cause some health issues and negative thoughts can have an adverse effect on your exam preparation.
For the ones who have been long planning to take a vocational course, related to their employment or business, for enriching and advancing their current skills, the year is going to bring you laurels. There are high chances that you may enroll in the course of your choice and pass out with flying colors. Trust yourself and go out full throttle. Success will follow.
Talk to an Astrologer Now and Get 100% Cashback on your First Recharge