Capricorn Education Horoscope 2023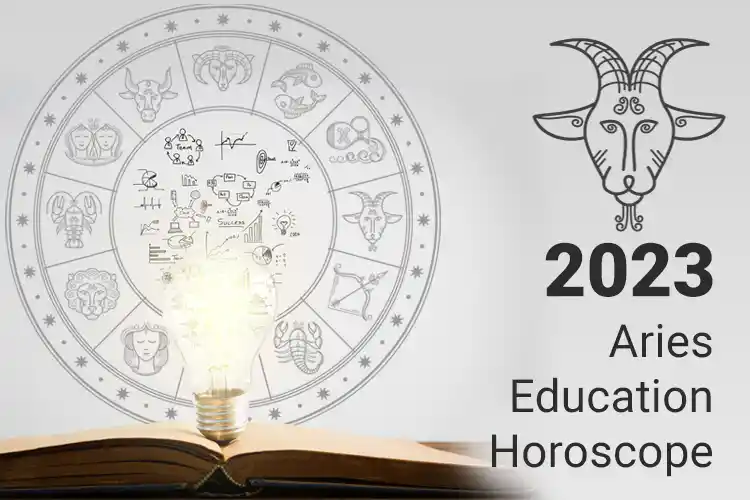 Capricorn Horoscope 2023 For Students is important in terms of achieving goals and moving ahead in the right direction - Let's see how Capricorn 2023 Education gets affected!
A blend of Knowledge and Mental Stimulation
In the beginning of this year, you might get great support from Jupiter in matters related to your education, says Capricorn Education Horoscope 2023. As the year advances the impact of Nodes might bring in a lot of disturbance and hence you might not be able to focus well. However, Saturn indicates that you might face stiff competition due to which you might have to struggle more before getting desired results in the studies. From the month of February, you might get ample opportunities to study new skills as suggested by Capricorn Student Horoscope 2023. There might be a variety of knowledge and mental stimulation as indicated by Mercury.
Get Free 2023 Detailed Yearly Report for Capricorn Student Horoscope 2023 Students who desire admission in higher studies might become successful as Mercury might bless them around the month of March. With the positive approach and effective guidance of your mentors, it seems that you might flourish during this phase. Jupiter might bring noticeable progress as well as development in your studies around the month of April. Thus, make sure that you put in your best and your knowledge might show positive results this year. The blessings of Jupiter are with you. Thus, it depends on you how you prepare yourself for the best.
Channelizing Energies in the Right Direction
The transition of planets indicates that you might finally be able to perform as per your true potential. But, you must try to channelize your energy in the right direction in order to achieve your goals. Saturn foretells that you might feel pressure around the month of May. There might be some complex situations to face and demanding projects to complete within a strict timeline which might raise the stress levels. As the period progresses, you might find favour from Venus and Jupiter. The stars during the latter half of year indicate that your performance in all subjects is going to improve gradually. As the year progresses, your knowledge might develop in a positive direction and your skills might be more refined, indicates Mercury. Jupiter might also motivate you to learn new skills which might be of great help as indicated by Capricorn Horoscope 2023 for Students.

Know your real strengths, weaknesses, abilities, and talents. Know your Zodiac Signs
Overview For Capricorn 2023 Education
Your efforts might put you on the path to success and this might make you feel happy as all your desires might seem to come true. Capricorn Exam Result Horoscope 2023 says that students might get expected results if they work harder. It seems that you might get some good news regarding your education around the month of August and this month might prove to be lucky for you. You might also be blessed from the stars and hence this might prove to be the right time to proceed with more confidence and great interest. You might feel some tensions due to the unfavourable impact of South Node around the month of September. Capricorn 2023 Education suggests that lack of proper concentration might hamper your progress.
Know more about their Education progress by taking expert advice. Ask an astrologer about Capricorn Student Horoscope 2023 and First Consultation with 100% Cashback! However, Jupiter might help you to proceed with your studies with motivation and interest as the period from October onwards seems favourable for you. The impact of Venus and Jupiter might be extremely encouraging for academic growth around the end of the year. Saturn might however demand you to stick to your plan and pursue your dreams with dedication. It might also force you to step up your efforts and prove your talents.
Talk to an Astrologer Now and Get 100% Cashback on your First Recharge