Aries Education Horoscope 2023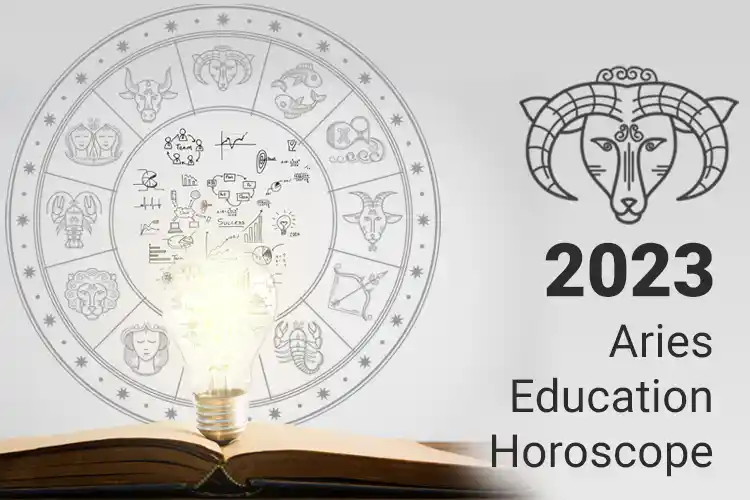 The key to attain success in this year would be to align yourself with positive thoughts rather than digging deep into past errors. Saturn and Rahu may drive you in a depression caused by negative thoughts but these two planets are also ready to give you the strength of determination. You might also have some unique ideas to achieve your aim for the year. In 2023, Jupiter is ready to guide and bless you to gain the deserving success. There are high probabilities that you might get an admission for higher study in the college of your choice. Although the blessing of Saturn may be with you, Saturn will also demand some effort and determination to get success if you are looking for an admission into a foreign institute. In the first quarter of this year Rahu and Jupiter together may put you in the position where you may be seeing yourself disagreeing either with your elders or with your mentor. You are advised to seek clarifications in a positive manner rather than getting aggressive or abusive.
An Investment in Knowledge Pays the Best Interest
There will be splendid news coming for the students who are preparing to get an admission in the college or university of their choice. You may see yourself in getting the entry. All your wishes of the past are likely to get sail through with ease. Though, there is no alternate to hard work for earning success. Continuous effort is the only route which will drive you towards academic success. So, if you work hard towards your goal, this year will remain with you throughout your life.

What We Learn with Pleasure, We Never Forget
You would be pleased with the way the academics will keep you busy, involved, and interested. The stars suggest that there are high chances of getting all kind of success and rewards in your educational activities. Though, you may find a cut throat competition around you. So, be ready to compete.
The months of April, May, September, and November are good for appearing in competitive exams, including for government jobs. You can easily clear the exams if you have prepared well.
The more you stay focused and the more you work hard, higher are the chances of success.
Uncover all Challenges and Unwanted changes in your Life Graph. Get 2023 Horoscope Reports
Learning How to Learn is a Lifelong Process
At many times during the year, you may find yourself losing the focus due to some silly distractions. Advice is to be careful and properly concentrate on studies else you may land up in a difficult spot. Make sure you remain humble and grounded even though you achieve grand results in your examinations.
Never Stop Learning because Life Never Stops Teaching
Students pursuing any professional courses including Law, Medical, Dental, Architecture, etc. will do well. They may also get the desired internship. Take up the right approach in the right direction and that will lead you nearer to fulfilling the dreams of your life. Make sure you whole heartedly work towards your goal and this will undoubtedly bring good results for you.
The movement of Ketu and Venus in the last quarter may disrupt your thought process and positivity. You are advised to keep your calm so that the blessings of Saturn and Jupiter may play a positive part during the year.
Talk to an Astrologer Now and Get 100% Cashback on your First Recharge