Aquarius Love Horoscope 2023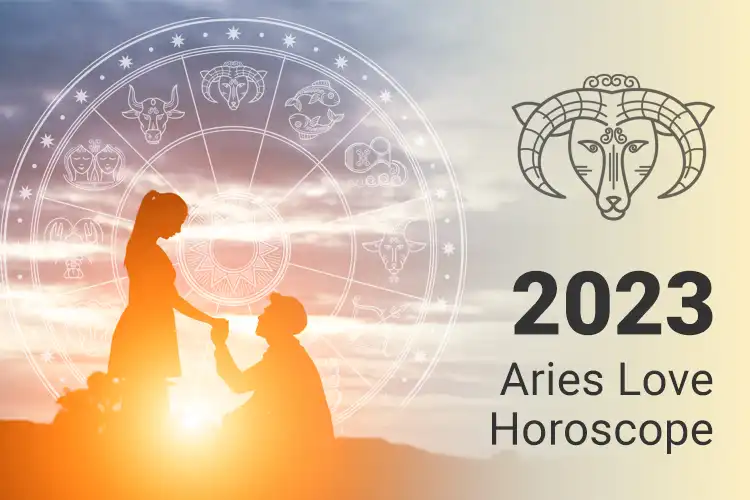 Aquarius Love Horoscope 2023: A Glance At The Coming Year
According to the astrological chart, the year 2023 will bring lots of amazing experiences to the life of Aquarians. You might come up with some changes in life and you have to work hard to achieve certain goals in your life.
During the commencement of the year, individuals have to take control of a few habits for their well-being. Spend some quality time with your family and friends.
As per Aquarius love horoscope 2023, the presence of Venus will let you explore different opportunities in your life. As the year approaches, singles who are into relationships may enjoy a good time. The impact of Venus in the zodiac sign will help in settling down some disputes in the relationship. This will help you in enhancing your mental health.
Be smart and let go of all the barriers that might create obstacles for you when it comes to the relationship & love life of Aquarius in 2023.
Aquarius 2023 Love Horoscope: A Beginning Of New Relationship For Singles
Will single Aquarius find love in 2023? If your zodiac sign is Aquarius too, then the year 2023 is perfect to start a new relationship. Saturn in your horoscope warns you against creating any misdeed that will create hassle in your relationship.
During the month of February, avoid things that you do not find right. Just follow your instincts. Give time to your family that might help you out in resolving some family disputes.
The celestial movements may cause tension & stress as predicted by Aquarius love horoscope 2023. Some family problems might leave you with unstable situations during the month of April. The month is the right time to grow and gather some mental and physical strength.
Give yourself some time and space to absorb good vibes so that you can think over and take vital decisions related to your family and relationship.

Know your real strengths, weaknesses, abilities, and talents. Know your Zodiac Signs
Love horoscope Aquarius 2023: Find The Right Solution
Aquarius relationship horoscope 2023 predicts that your personal life may feel unstable during the month of May, as troubles in your relationship may arise. Saturn may require special care. However, a breakup is preventable since Jupiter may assist you in finding answers. Venus will get you ready to break out of the routine of everyday work as the year goes on.
Now that your emotional needs have been met, you are in desperate need of stimulating new thoughts. There are options for single people. Mars predicts that you will be incredibly self-assured and determined in all areas pertaining to your relationship and personal life in the month of July.
Uncover all Challenges and Unwanted changes in your Life Graph. Get 2023 Reports
Aquarius 2023 Relationship Horoscope: Impact Of Jupiter & Venus On Your Relationship
Aquarius love predictions are on the right node during the month of August. Venus is solely responsible for opening up your creative and generous personality stars. Jupiter may request that everything in your personal life be in order. You will suddenly become the show stopper in your social group during the month.
Aquarius individuals can expect some proposals since Mercury and Venus might bless them with good luck. Someone special will notice you and look for you. While Jupiter will assist you in comprehending how relationships, bondings and emotions are important when it comes to being with your loved ones.
Talk to an Astrologer Now and Get 100% Cashback on your First Recharge