Nakshatra – Abhijit
In ancient times — as against the modern times when only 27 Nakshatras are counted — there was a 28th Nakshatra called Abhijit, which lies from 6°40′ to 10°53′ in
Capricorn
in the Sidereal Zodiac. This overlaps the last phase of the 21st Nakshatra Uttarashada and the early phase of the 22nd Nakshatra, Shravan. It is said in the tradition that the 27 Nakshatras are the wives of the
Moon
. But Lord Krishna clearly mentioned in the Bhagavad Gita that Abhijit was his personal Nakshatra, making it the 28th one. Abhijit Nakshatra is ruled by the deity Brahma.
Abhijit Nakshatra Astrology
Abhijit — Ranges from 6:40 degrees and ends at 10:53 degrees in the Capricorn sign. It overlaps the Uttarashada and Shravan Nakshatras because it begins from the last pada of Uttarashada and ends at first 1/15th segment of Shravan.
Abhijit Nakshatra Male Characteristics
The male native of the Abhijit Nakshatra is an affectionate person, soft-spoken, and will have kind words for everyone, not for only those who suffer. These natives build very honest relations, and so are they honest in their dealings, and therefore they are liked by all. Since they are very positive and optimistic, they do not let obstructions discourage them; in fact, they become even more determined to overcome them. These natives are very intelligent, and after amassing much wealth and enjoying all materialistic comforts, they inevitably turn towards spirituality.
Abhijit Nakshatra Male: Profession and Related Areas
The male native of the Abhijit Nakshatra are endowed with great intelligence and usually reach the very top of the profession they choose. They gain a lot of name and fame during their careers. They are also interested in advanced studies and spend a lot of time doing research work.
Abhijit Nakshatra Male: Compatibility and Family Life
The male native of the Abhijit Nakshatra, it has been observed, gets married around the age of 23, and in some cases may have more than one wife. They will also have many children but will be unfortunate to lose some children through an untimely demise. Their eldest son generally takes up the responsibility of looking after them in their old age.
Abhijit Nakshatra Male: Health and Well-Being
The male native of the Abhijit Nakshatra may face health problems on and off but will overcome most of them as they will not be too serious, such as piles or jaundice.
What does your zodiac sign tell about you? Find Now!
Abhijit Nakshatra Female Characteristics
The female native of the Abhijit Nakshatra is compassionate and large-hearted. Since they are good for everyone, they will have many friends and well-wishers. Also, they are impartial people who do not judge others by the power, position, or wealth that they own. However, these natives may not be too serious in earlier years, but around the age of 18, some significant event takes place that makes them very grave and matured. They are gifted with many skills and are capable of accomplishing many tasks.
Abhijit Nakshatra Female: Profession and Related Areas
The female natives of the Abhijit Nakshatra possess many skills and are very intelligent, which makes them suitable for many kinds of work. They can choose from an array of options, and generally end up doing a good job and earn very well. They also rise to the top positions to attain name, fame, and power.
Get solutions to all your problems instantly, Talk to India's Best Astrologers Now!
Abhijit Nakshatra Female: Compatibility and Family Life
The female natives of the Abhijit Nakshatra, it has been observed, are generally against marriage because of some negative impressions which they received during childhood. However, the ones who do get married do so in the late 20s and enjoy a happy and smooth conjugal life.
Abhijit Nakshatra Female: Health and Well-Being
The health of the female native of the Abhijit Nakshatra is likely to be very delicate until the age of 18. Her 15th year may be the most crucial from the health point of view. The ailments she may suffer from are whooping cough, rheumatism, arthritis or skin diseases. However, once she crosses 18 years of age, she will enjoy good health for most of her life.
Unveil your hidden potential and future prospects with your Personalised Janampatri!
Hindu Moon Astrology Forecast 2023 for all Areas of Life of Abhijit Nakshatra
Constant growth or a bumpy ride? What does the new year have in store for Abhijit nakshatra 2023? Let's reveal what the celestial bodies have planned for you in 2023. Find out how this coming year will be for you in terms of Career and Business, Love and Relationship, Finance, and Health.
Career and Business Horoscope 2023
The year 2023 is quite favourable on the career front. Your years of hard work and perseverance are likely to show the results. You may get excellent results and have all the chances to propel higher in your career. On a favourable end, there may be every possibility of a job change during the middle part of the year. If you are thinking of a job change and set up your mind for the same while eagerly waiting for it, then the time is ripe, and it is the time to make the right move. This year your job hunt might be rewarding, and there may be full chances of success as you may procure your dream job.
Additionally, you may receive news about your job transfer during the mid part of the year. In your job, if you are looking forward to an appraisal, then here you go with good news as you may receive a good amount of increment in your salary by the end of the year. When it comes to the business front, entrepreneurs may be happy to find that this year is full of miracles as you may receive unprecedented support from business elites, which may definitely help to propel your business.
Love and Relationship Horoscope 2023
This year 2023, is likely to be average when it comes to your family and relationships with them. In spite of all the normalcy in the family, still, there may be agreements and disagreements with your family members in the middle months of the year. You need to be quite careful when dealing with your parents and grandparents as you may deteriorate your relationships with them. On the other hand, this year opens up a new chapter for you as you may receive full support from your family and, more importantly, from your siblings.
Talking about your marriage life, it is a great relief for you as the stress levels in your married life may decrease and you may enjoy the romance in the air. Although love may blossom during the last part of the year, don't lose the opportunity to love your spouse. Additionally, this year 2023 brings in more joy when it comes to children as they might be on the growth track as desired by you.
For singles, the year 2023 seems to be favourable, pouring in more love in their relationships. The beginning of the year may not be favourable, but things may sort out by the middle of the year, and love might blossom. You may even propose to your lover for marriage by the end of the year.
What is waiting for you in the coming year? Check your Personalised 2024 Horoscope!
Finance Horoscope 2023
This year 2023 is likely to take your full attention on the financial front, and it might be your greatest concern. It may be a struggling time during the start of the year. Moreover, this year, you may need to think more about your savings plans rather than spending bucks. Also, you may have to plan your investments at the start of the year so that you may reap its benefits by the middle of the year. This is crucial as by the mid of the year, you may be put into situations where you may have to spend your savings by the middle of the year. In addition, you may have to be extra careful and watchful when buying shares in the stock market, especially in the middle period of the year.
Overall, 2023 may be more about expenses rather than savings or earnings. But, as the saying goes, all is well when it ends well. So, when it comes to financial matters, the last quarter of the year might be highly fruitful and you may be lucky to receive good returns. Fortunately, by the end of the year, your wealth is likely to grow abundantly.
Health Horoscope 2023
During the midterm of the year, the health of the elderly may go down. Therefore, you must be alert when it comes to their health. Especially during the starting two months of the year, you need to be watchful. Moreover, during this period, you also need to be careful about your health as your unhealthy food habits may lead to health complications. So, it is the right time to adopt healthy habits and eat healthy food at the right time. By following healthy eating habits, you may save on medical bills and may be able to become physically strong.
Missing out on the healthy diet, you may face health issues right from starting to the end of the year. On the negative end, you may likely face stomach related health issues and mental stress throughout the year. Moreover, you may also need to be careful when it comes to driving, especially you need to be more careful during the mid of the year to avoid any risk of an accident.
Read 2024 Detailed Yearly Report if you're interested in Learning More about the Many Aspects of Your Life in 2024."
Abhijit Nakshatra Dates 2023
January 22, 2023, Sunday
February 18, 2023, Saturday
March 17, 2023, Friday
April 14, 2023, Friday
May 11, 2023, Thursday
June 7, 2023, Wednesday
July 5, 2023, Wednesday
August 1, 2023, Tuesday
August 28, 2023, Monday
September 25, 2023, Monday
October 22, 2023, Sunday
November 18, 2023, Saturday
December 16, 2023, Saturday
Some Interesting Facts of Abhijit Nakshatra
Meaning: Victorious
Lord: Mercury
Zodiac: Capricorn sign
Deity: Brahma
Number: 28
Lucky letters: J & K
Lucky Color: Brownish yellow
Lucky Numbers: 7, 9
Marriage: Auspicious
Abhijit Nakshatra Characteristics: Lucky individuals, beautiful, honest, spiritual, highly esteemed in society

List of Nakshatras
Ashwini
Bharani
Krittika
Rohini
Mrigshirsha
Ardra
Punarvasu
Pushya
Ashlesha
Magha
Moola
Purvaphalguni
Uttaraphalguni
Hasta
Chitra
Swati
Vishakha
Anuradha
Jyeshtha
Purvashadha
Uttarashadha
Revati
Shravana
Dhanishtha
Shatbhisha
Abhijit
Poorvabhadrapada
Uttarabhadrapada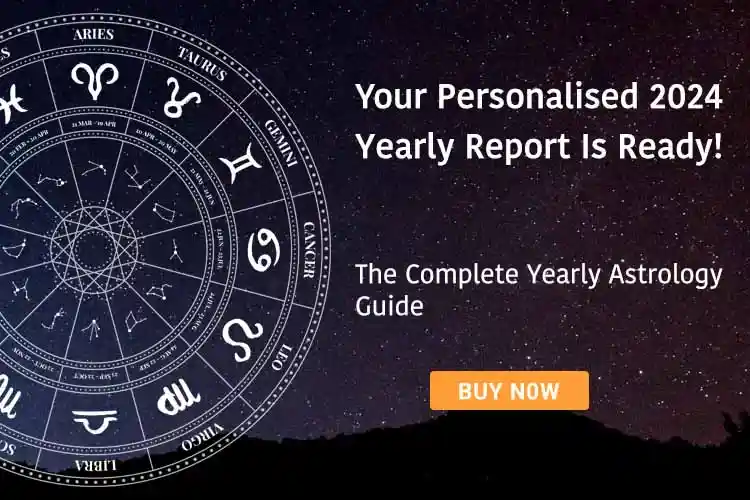 Share Your Problem, Get Solutions