Nakshatra – Abhijit
In ancient times — as against the modern times when only 27 Nakshatras are counted — there was a 28th Nakshatra called Abhijit, which lies from 6°40′ to 10°53′ in Capricorn in the Sidereal Zodiac. This overlaps the last phase of the 21st Nakshatra Uttarashada and the early phase of the 22nd Nakshatra, Shravan. It is said in the tradition that the 27 Nakshatras are the wives of the Moon. But Lord Krishna clearly mentioned in the Bhagavad Gita that Abhijit was his personal Nakshatra, making it the 28th one. Abhijit Nakshatra is ruled by the deity Brahma.
Abhijit Nakshatra Astrology
Abhijit — Ranges from 6:40 degrees and ends at 10:53 degrees in the Capricorn sign. It overlaps the Uttarashada and Shravan Nakshatras because it begins from the last pada of Uttarashada and ends at first 1/15th segment of Shravan.
Abhijit Nakshatra Male Characteristics
The male native of the Abhijit Nakshatra is an affectionate person, soft-spoken, and will have kind words for everyone, not for only those who suffer. These natives build very honest relations, and so are they honest in their dealings, and therefore they are liked by all. Since they are very positive and optimistic, they do not let obstructions discourage them; in fact, they become even more determined to overcome them. These natives are very intelligent, and after amassing much wealth and enjoying all materialistic comforts, they inevitably turn towards spirituality.
Abhijit Nakshatra Male: Profession and Related Areas
The male native of the Abhijit Nakshatra are endowed with great intelligence and usually reach the very top of the profession they choose. They gain a lot of name and fame during their careers. They are also interested in advanced studies and spend a lot of time doing research work.
Abhijit Nakshatra Male: Compatibility and Family Life
The male native of the Abhijit Nakshatra, it has been observed, gets married around the age of 23, and in some cases may have more than one wife. They will also have many children but will be unfortunate to lose some children through an untimely demise. Their eldest son generally takes up the responsibility of looking after them in their old age.
Abhijit Nakshatra Male: Health and Well-Being
The male native of the Abhijit Nakshatra may face health problems on and off but will overcome most of them as they will not be too serious, such as piles or jaundice.
What does your zodiac sign tell about you? Find Now!
Abhijit Nakshatra Female Characteristics
The female native of the Abhijit Nakshatra is compassionate and large-hearted. Since they are good for everyone, they will have many friends and well-wishers. Also, they are impartial people who do not judge others by the power, position, or wealth that they own. However, these natives may not be too serious in earlier years, but around the age of 18, some significant event takes place that makes them very grave and matured. They are gifted with many skills and are capable of accomplishing many tasks.
Abhijit Nakshatra Female: Profession and Related Areas
The female natives of the Abhijit Nakshatra possess many skills and are very intelligent, which makes them suitable for many kinds of work. They can choose from an array of options, and generally end up doing a good job and earn very well. They also rise to the top positions to attain name, fame, and power.
Abhijit Nakshatra Female: Compatibility and Family Life
The female natives of the Abhijit Nakshatra, it has been observed, are generally against marriage because of some negative impressions which they received during childhood. However, the ones who do get married do so in the late 20s and enjoy a happy and smooth conjugal life.
Abhijit Nakshatra Female: Health and Well-Being
The health of the female native of the Abhijit Nakshatra is likely to be very delicate until the age of 18. Her 15th year may be the most crucial from the health point of view. The ailments she may suffer from are whooping cough, rheumatism, arthritis or skin diseases. However, once she crosses 18 years of age, she will enjoy good health for most of her life.
Unveil your hidden potential and future prospects with your Personalised Janampatri!
2021 Horoscope Prospects for Abhijit Nakshatra
In the year 2021, you will gradually develop a great interest in spirituality and philosophy. Your chances of travelling to foreign or distant lands will be high, and you are likely to form contacts with people of different cultures. Also, you may get more success and opportunities for growth if you stay away from your birthplace. Your peers and associates may cause problems and obstacles in your career growth in the middle part of this year between March and August. There can be some disputes with your beloved ones. Don't lose hope, the challenges will bring out the best in you in the long run. Your health will require extra care during this particular phase. You will have ample opportunities knocking your door during the later part of 2021, make sure to grab the right ones when they arrive.
Get solutions to all your problems instantly, Talk to India's Best Astrologers Now!
Hindu Moon Astrology Forecast 2021 for all Areas of Life of Abhijit Nakshatra
Constant growth or a bumpy ride? What does the new year have in store for Abhijit nakshatra 2021? Let's reveal what the celestial bodies have planned for you in 2021. Find out how this coming year will be for you in terms of Career and Business, Love and Relationship, Finance, and Health.
Career and Business Horoscope 2021
The year is good for career progress if you are stepping out of high school or university exams. Though the first two quarters of the year are likely to be challenging, the second half of the month may give you many opportunities to settle down. A little patience will be ideal to help you. Further for those who are already employed, the year will be progressive, according to astrology predictions for nakshatras. Returns of your hard work are likely to be interesting, but you will have to take up your work seriously. Plan your career accordingly this year.
Love and Relationship Horoscope 2021
The year 2021 will be good for love and relationships, as per 2021 astrology predictions for Abhijit nakshatra. The ego clash that prevailed in the past may now completely subside. This is likely to improve the bonding of the two sides throughout the year. As Jupiter is out of the friction this year, you may be happy with your partner to spend a romantic moment, according to the nakshatra predictions. These were some interesting instances that you missed for long.
What is waiting for you in the coming year? Check your Personalised 2021 Horoscope!
Hindu Moon Astrology Forecast 2021 for all Areas of Life of Rohini Nakshatra
Rocky roads or smooth freeways? What does the new year have in store for Rohini Nakshatra 2021? Let's find out what the planets and their movements have planned for you in 2021. A complete overview of this coming year for you regarding your career and business, love and relationship, finance, and health.
Career and Business Horoscope 2021
This year your career growth is likely to be a lot better than the last year. There will be a constant accomplishment in work. You may advance in your profession by working the assignments and responsibilities given to you. This time is generally acceptable as Jupiter transits in the 10th house till April. Openings, which you have not expected may thump at your entryway. You are also likely to accomplish agreeable advancement in your calling. The individuals who need to travel to another country by work and the individuals who need to settle abroad are likely to have the ideal outcome this year. Since Jupiter will move into the 10th house after April, there will be good chances in the calling. Because of the crucial factor at work, you may invest less energy with your family and torment your family. Thus, it is prudent to give some an ideal opportunity for the family alongside the calling. Rahu's transit in the primary house will build your inner self and hardheadedness, which in turn, may prompt issues by putting little errands in your head.
Love and Relationship Horoscope 2021
The family point of view will be great toward the start of this current year. It would be best if you worked with the assistance of the older people in the family. Subsequently, mental fulfilment and fascination may be accomplished. This year you are likely to have a high economic well being. Among April and September, Jupiter's aspect will be on second and fourth houses, so family conditions are right. You may get the help of all relatives, including your folks. You will be eager and on edge as a result of Ketu travel in the seventh house. Thus, your life partner's wellbeing may fall apart. There might be contrasts with your companion. This year is extraordinarily encouraging for kids. Your kids are likely to have the option to put forth advance as indicated by their attempts. They accomplish their objectives because of their psychological capacities. You ought to consistently inspire your children to meet their goals. This year, you may be charmed with your kids' advancement and regard, and you will have a decent and lovely relationship with them.
Facing never-ending challenges in your life? For effective solutions, Ask an Expert!
Finance Horoscope 2021
One of the first steps that you may take is to rejig your finance. According to the 2021 Nakshatra horoscope, the transit of Jupiter and Saturn may make you spend, but on a calculative mode. Moreover, Saturn, being the lord of finance to your zodiac sign and Jupiter bring the house of loss, together will put you to work on those finance areas that will be secondary and irrelevant. Planning on investments and even controlling your expenses are likely to be the first step, according to Nakshatra astrology prediction 2021. If married, then you may keep a portion of your savings for future commitments. Just try to make this a routine practice.
Health Horoscope 2021
According to Nakshatra horoscope 2021, the one area that will demand attention this year will be your health. Given the transit of Saturn and Jupiter, the dual transit is likely to make your year stressful. But despite being stressed, you may also be careful of your fitness by taking up adequate sleep to keep yourself fit and healthy. As per Nakshatra 2021 predictions, the transit of Jupiter in Aquarius for the whole year will bring grace in your life. Therefore, this may improve your fitness and health. When health is well maintained, you can automatically develop an inclination to gain good wealth. Therefore, the year 2021 will be slow, but steady to maintain and improve your position in wealth. According to the horoscope 2021 for Abhijit Nakshatra, if you are into business, then you are advised to be careful this year.
Abhijit Nakshatra Dates 2021
| | | |
| --- | --- | --- |
| January 13, 2021 | July 4 & 24, 2021 | February 10, 2021 |
| August 20, 2021 | March 9, 2021 | September 16, 2021 |
| April 5, 2021 | October 14, 2021 | May 30, 2021 |
| November 10, 2021 | June 26, 2021 | December 7, 2021 |
Some Interesting Facts of Abhijit Nakshatra
Meaning: Victorious
Lord: Mercury
Zodiac: Capricorn sign
Deity: Brahma
Number: 28
Lucky letters: J & K
Lucky Color: Brownish yellow
Lucky Numbers: 7, 9
Marriage: Auspicious
Abhijit Nakshatra Characteristics: Lucky individuals, beautiful, honest, spiritual, highly esteemed in society

List of Nakshatras
Ashwini
Bharani
Krittika
Rohini
Mrigshirsha
Ardra
Punarvasu
Pushya
Mrigshirsha
Ashlesha
Magha
Moola
Purvaphalguni
Uttaraphalguni
Hasta
Chitra
Swati
Vishakha
Anuradha
Jyeshtha
Purvashadha
Uttarashadha
Revati
Shravana
Dhanishtha
Shatbhisha
Abhijit
Poorvabhadrapada
Uttarabhadrapada
Star Guide
Day Guide
Comprises of events likely to happen, hourly guidance, precise timeframes & Dos and Donts
Life Meter
Know the percentages of different aspects of your physical and mental state
Compatibility
Check out how well will your wavelengths with others match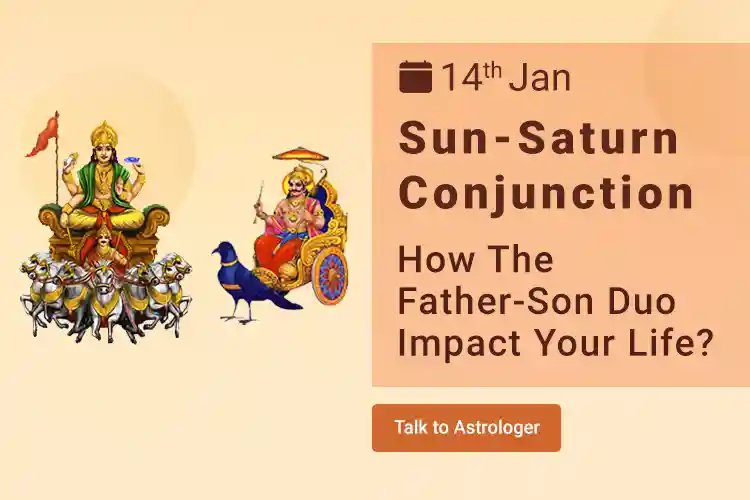 Share Your Problem, Get Solutions