Virgo Career Horoscope 2022: New Beginning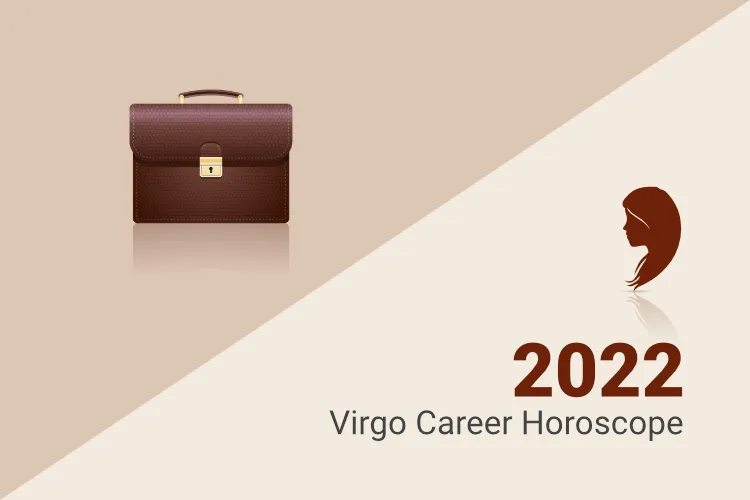 This year is suitable for your career and income! You may get new work opportunities after May 2022
So, make sure you prepare thoroughly and make sure you are at the top of your interview game. Take classes on how to improve your interview skills, or you could also watch videos on Youtube.
Hone your Interview skills, upscale your knowledge and grab that opportunity by its neck.
But it would help if you didn't decide based on an impulsive approach; else, you may regret it later on.
So, if you received the offer from a startup, make sure you research it and see how long you think the business would sustain.
Research and see if your job would be safe. Leaving the current organisation and joining the new one would be the best decision for your career.
However, do not try to view new small startups negatively, as some startups may help you grow and learn more. Not all of them could be inconsistent. To know about your career in the year 2022, access your Free Personalized 2022 Report.
Virgo Career Horoscope 2022: Playing it on Repeat
What is required of you, though, at the moment would be that you research it. The right decision needs to be made. Suppose you get an offer from a big organisation. It would help if you did your homework about the company, growth, and stability before deciding.
Since the times are favourable, the option of getting many opportunities is a possibility. So do not get intimidated with many options around. You could also get new opportunities in the form of freelancing or online. Remarkable, isn't it.
A freelancing opportunity could be incredible for you, as it is a platform where you can showcase your work and creativity. The opportunity may give you an added advantage and an added flexibility, as you don't need to stick to a physical location.
Do try to make the best of this opportunity and all the best!
Thanks to digitalisation, there are a lot of options right ahead of us. All you've got to do is to choose. Choose the right one. If you have time in hand, you can also upscale your knowledge base, and then you seek to look out for new work chances.
Virgo 2022 Career Horoscope:- Nah Nah Negativity
You may also get the desired support from your boss. Your seniors may solely focus on the quality of your work.
Try to maintain your performance at work as promotion and appraisal are also on the cards!
As there is talk of promotion and appraisal, do not get into office gossip or politics. Stay away from office dramas, and also maintain strong communication with your seniors. Your performance may be in place, but don't get your professional achievements risked because of the petty things at work.
You may have to be extra vigilant of not falling prey to controversy during the latter part of August.
Be sure you do not get any matters that could risk all the hard work you put in.
"It takes 20 years to build a reputation and five minutes to ruin it. So if you think about that, you'll do things differently." – Warren Buffet.
Maintain a harmonious relationship with your business partner. Try to solve conflicts amicably. If there are any concerns in the business, try to talk the matter out. The conversation is crucial, as you need to be on the same page.
Make sure you take your time and not jump into decision making soon. Keep the communication strong for the sake of the business.
Business people should avoid taking business loans during this year. Instead, it would be best if you try to manage the existing funds for the business.

Virgo Career 2022:- Change Is Constant
The mid-year may bring some difficulties for all those planning to change their job, but later this year, your hard work may start paying you off. If you implement calculative steps and perfect timings, the chances of good returns are high for you.
The year may present situations to perform exceptionally well in your professional pursuits. Hence as mentioned earlier, make sure you are thoroughly prepared. Since the chances are already high, hard work and strong knowledge may make it confirmed.
You can also participate in social gatherings, as it may be a kind of mood booster or a stress buster—a rather unconventional and positive change from the usual scene. In addition, going out mingling with people in social gatherings may help you network, and some may eventually become good friends as well.
Virgo Horoscope 2022 Career:- Hard Work Needs To Continue
It would help if you worked hard to earn successful results. There may be chances of pending tasks and delays. The time is to demonstrate your talent, says your Career yearly horoscope.
You may overcome all your hidden fears through involvement in creative matters. That is, the thing with creativity, you can take it up as a hobby or as a profession either way; they give you the solace in many ways that you have been longing for.
If you are working in any government organisation, you may have worked hard for the past couple of years. Be it chipping in extra time or working late nights. However, you may not have received applause or appreciation in the previous year.
But 2022 won't let that be repeated. Instead, you shall receive appreciation for all the hard work. Access the Free Personalized 2022 Report to know what the stars have in store for you.
Hard Work Does Not Go in Vain
Hard work does not go unnoticed, and someday the rewards may follow." – Allan Rufus.
Further, the first half of the year is demanding; hence, be a little cautious on the work front. Put in all that you got, as the work during such times mostly does not go unnoticed. But while you do, please make sure to take care of your health.
Do let health take the toll. Also, do not let personal life also be affected. Give each field of your life care and attention.
There are high chances of some folks getting their first job too. Self-confidence and dedication may make the period something to look ahead.
Along with confidence and dedication, another thing that may help the newbies is creativity. Creativity could help your personalities as they head into one of the best periods of their life.
Virgo Career and Business Horoscope 2022: Overview
2022 is a good year for career and income. Promotion and appraisal are also on the cards!
Senior and bosses may be happy with you, and you may have their support. But you may have to save yourself from falling prey to controversy during the latter part of August.
Business people should avoid taking business loans during this year. People in partnership business should maintain good relationships amongst themselves.
Social Gatherings may prove beneficial in making new friends and acquaintances, says yearly horoscope.
The time is to demonstrate your talent, says your Career yearly horoscope. You may overcome all your hidden fears through involvement in creative matters. It may offer solace and relief to you.
Business people, you are advised not to take important decisions during this year. It is the only time where you need to be careful. The remaining year is indicating good signs for new ventures. Some of you have pending work stuck for a long time which may finally take off in 2022.
You may be in the right state of mind in both personal and professional life in 2022. This is also an excellent period for actors and musicians to do some of the best work and predict your Career yearly horoscope.