Taurus Finance Horoscope 2022 - Get The Ball Rolling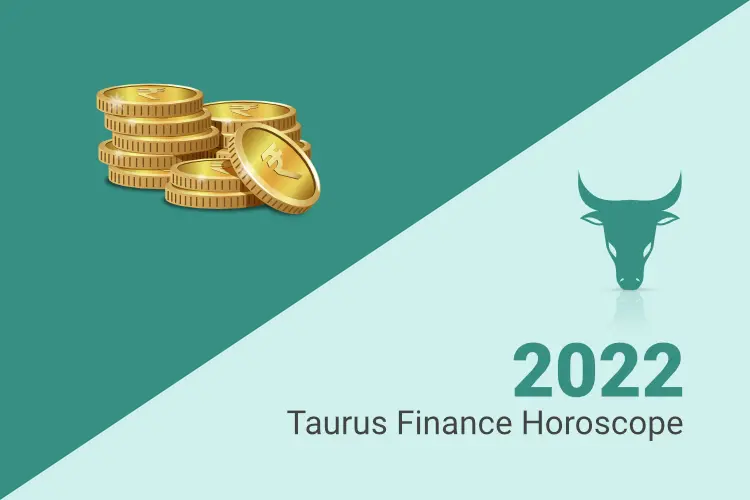 The year 2022 is fantastic in terms of money. This year may be nothing less than a blessing for you as far as the finances are concerned!
There could also be an increase in your income during the year, it could be either from your current venture, or you could earn from various other sources. Good news, ikr!
So, if you have not spread your wings in other fields, sit down and make an action plan and jot down the areas in which you excel. Try to venture out in these fields and try to take it up monetarily as well, as 2022 opens and supports various earning avenues for you.
If you were due for a promotion or an increment at work, you might get the good news this year.
This will be to splash your affluence of money. So, make sure you take care of your spending this year to avoid digging heels into your savings. Those of you who have taken an enormous loan may slowly repay its dues with interest this year. To know about your relationships in the year 2022, access your Free Personalized 2022 Report.
Until last year, you could have enjoyed some moratorium that saved you the outflow of money, but this year, you would be regular in repaying the dues. You could be happy with your achievements through the utility of monetary spending.
Blessings Hidden In Taurus Finance Horoscope 2022
Some Taurus natives may take a loan reshuffling this year and make some extra money through investment.
The decisions may be rewarded in the days to come. Business peeps are likely to recover dues this year. You would make that extra effort to earn through all the dues that were either written off or were about to be closed as a bad debt.
All this would be easily done if you work on them regularly and follow up on your dues very often. These rewarding recoveries may enable you to make some extra cash this year.
You would feel proud of your financial prudence, and this would be a pat on your back!

Taurus Finance Horoscope 2022: Superabundant Philanthropic Deeds
As we discussed, 2022 is a year of sheer financial blessing, and many may be quite relieved and excited to hear it!
Regardless of whether there are ups and downs in your career, a shortage of money will not at all be a problem unless you go wrong in your analysis.
Hence, make sure you keep a tab on your budget and your spending and money wasn't made to spend foolishly.
Additionally, you may relate to the year more as your efforts would be appreciated and rewarded this year, giving you significant results.
Taurus 2022 Financial Horoscope: Make a Difference
Along with being a year of increments, promotion, and increased income avenues 2022 may also be a year of more extraordinary philanthropic deeds.
Mahatma Gandhi, the father of our nation, had once said.
"The best way to find yourself is to lose yourself in the service of others."
He was undoubtedly the best representation of self-discovery by dedicating his life to helping others!
This year you may earn good money and even donate to NGOs or any other reasonable cause. Taking part in many social events and organizations may interest you.
You would be more generous to donate money than to spend money. However, your choice and taste for luxury are not likely to reduce in this phase. Some of you may spend an extraordinary amount on the purchase of luxurious things or the renovation of your house. Access the Free Personalized 2022 Report to know what the stars have in store for you.
Taurus Finance Horoscope 2022: Overview
Taurus Natives 2022 may find calm after the storm in terms of finances, as you may be pleased with the way the year may shape ahead for them. They will feel appreciated, and their hard work may reap fruits!
The abundance of money may also be generated during the week, but money can't buy happiness. It probably can (or cannot)!
But, for the Taurus natives, money may bring joy and peace of mind as they may use this money for a good cause such as charity and philanthropic work!