Taurus Career Horoscope 2022: Year of Achievements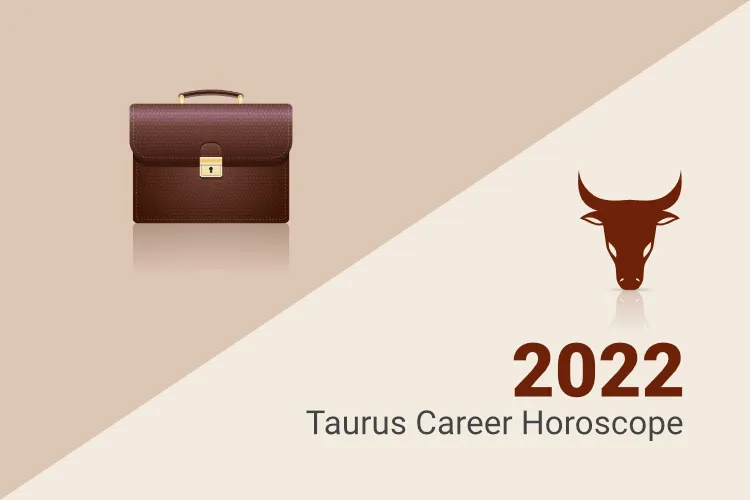 The year may be suitable for natives who have been planning to start their own business or activities. Their efforts may lead to better results, and this would enable you to improve your fortunes.
Make sure you make a firm decision on what kind of business you would like to start. Do a proper market analysis, check and study about your competitors.
Before you start your business, make a concrete plan and spend a reasonable amount of time planning. Take time out of your calendar to sharpen your axe.
One of the integral parts of your work at the current moment would be planning analysis, which shall be very beneficial, as they may reduce your errands all around.
Take the help of the experts if you are facing any issues with planning. Plan every minute thing, make sure nothing is left behind. In your plan book, make sure you mention the execution ideas and steps as well. To know about your career in the year 2022, access your Free Personalized 2022 Report.
Taurus 2022 Career and Business Horoscope Says Good Things Take Time
You may not get the immediate results of your hard work and efforts. However, don't be disappointed as good things take time. Continue working hard because good things are waiting for you at the end of the road. All you have to do is walk up to them.
You may face hurdles while you set up your business. However, don't let this affect your work or the efforts that you put in.
The months of April, May, June, September, October, and November are likely to bring rewarding results. Your achievements will be high around these months. This would give you a sense of accomplishment since you would be happy with the way life would take a turn in your favour.
Pay special attention to these rewarding months of 2022 and try to plan the maximum and most important events during this month, as you are confident of the positive results that it may produce.
Further, if there are any business plans, you would have to be more careful of your goals. Taking huge loans and planning the expansion may not work well initially. But, if you give a long gestation period, then undertaking such an exercise may be a feasible one.
Taurus 2022 Career Horoscope: Love Your Work
There is a possibility that you may have multiple aspects of your career life. Some of you would plan to pursue your hobby this year.
Earnings through your hobbies are also likely to be good. Loving what you do may give you immense peace of mind. You may feel more relaxed and at ease while still earning money.
Few people get such golden opportunities of doing what they love, and count yourself to be lucky and blessed to be amongst those few!
Make sure to check if you thoroughly love the hobby you are about to cash in on, as you may lose passion and interest pretty quickly if you are not crazy enough for it!

Taurus Career 2022: Shape Your Career On the Move
Some natives are likely to get transferred to a different location. However, this may not impact the performance of your career, as your career prospects and happenings may remain steady.
The natives expecting a promotion may finally get to bear the sweet fruits of their hard work.
There may be a lot of expectations from you in your new role. Try to work hard and justify your position, as a lot of eyes are set on you. Access the Free Personalized 2022 Report to know what the stars have in store for you.
Taurus Career Horoscope 2022: Change is Beautiful
If you are thinking of changing your job, then you are in for all the success. Now is the app test time to start attending job interviews. Make sure you are fully prepared for your discussions as well. Try to resign from your current job once your new offer is finalized.
During the job hunt, you may need to be a little patient, as you may get positive results, but the process may be slow, and you may need to be patient all along. Overall you would be pleased with your life and how your life has shaped out to be. It is yet another blessing that 2022 has bestowed upon the natives. A sense of satisfaction is yet another rare quality to find.
Taurus Career Horoscope 2022: Overview
The outcome will be good through the support of proper planning and good gains professionally.
Those of you who have been working closely in self-employment are likely to enjoy the gains thoroughly. There may be unexpected changes in the year 2022 for some of you.