Leo Love Horoscope 2022:- Lovable 2022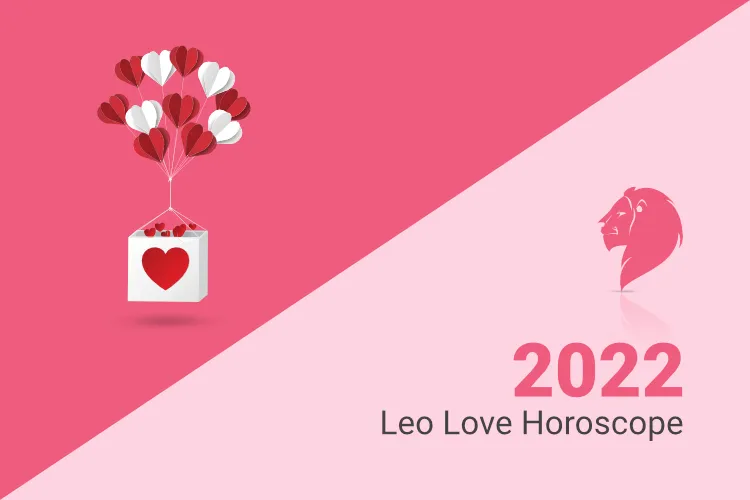 2022 is quite favourable in terms of building a new relationship.
If you had a bitter experience in the past, this event would be a wonderful experience. Love is a beautiful experience in itself, and try not to let any occasion think otherwise. Good and bad experiences come in life, but we should preserve the good ones and let go of the bad experience. Though it may be difficult, it would not be impossible.
Therefore, try to seek healing on such paths.
The new addition may finally shower upon you the love and happiness which love genuinely is. To know about your relationships in the year 2022, access your Free Personalized 2022 Report.
Leo Love Horoscope 2022 for Singles:- Special Someone
Singles would likely meet someone special this year. Especially the months of March, April, June, September, November, and December 2022 are looking highly promising! It is promising to the extent that you may have to say goodbye to your singlehood.
Late-night binging may have to be replaced with chats and calls. Your bike rides for a long drive may have a +1 now!
You are likely to meet someone with whom you would be engaged for the time to come. Therefore, the year is quite suitable for all forms of engagement with your partner. Once you move towards the second half of the year, this relationship will settle into a permanent relationship per Leo Love life 2022.
Leo 2022 Love Horoscope:- Vivah Ke Baad
As far as newly married natives are concerned, the year would be engaging. The two of you would complement each other, and the year would bring many positive events that are likely to occur this year.
Make sure you enjoy the bliss of marriage. The initial months of married life are the days where the foundation of the marriage is built. These are the months where you forget the worldly life and enjoy the bliss between you both.

Leo Horoscope 2022 Love Life:- Welcome Little Ones
Few Leo folks may look forward to extending their family. However, the months of June, July, and August are auspicious. Even from October to December of the year. Therefore, the entire year would be engaging and shall make you feel involved in your relationship.
This would be a fantastic year in Leo's Love 2022 and even more significant for most newly married couples. Similarly, the year would be encouraging for Leo natives who are already married. The start of the year would be mixed, where some glitches would be troubling the relationship. But as time moves ahead, you may feel it is getting better.
Leo Horoscope Love 2022:-
The two would compliment each other and also do away with all forms of personality complications. Therefore, a quick journey is indicated around the time of May or June of the year. During this journey, the duo would be content with each other and be happy to spend quality time. Even a family get-together is likely to be seen.
Towards the end of the year, natives who have experienced problems in their relationship may patch up. The differences that you were there in the past would no longer exist, and the two of you would keep all the personality clashes aside and lead a much happier life. Thus, the year would be progressive in the matters of love and relationship. Access the Free Personalized 2022 Report to know what the stars have in store for you.
Leo Love Horoscope 2022: Overview
2022 is suitable for love and relationships. This may be a year where healing may start for the folks who had a bad experience in love. They may come across someone they can share the love with and may even forget about the past bad experience.
This year, singles may have to bid goodbye to their single status as they may find true love. A love that may encourage them to get engaged and married in the same year.
March, April, June, September, November, and December 2022 can be ascribed as a love year for these folks.
Some folks may look forward to having a child as well. Therefore, the months of June, July, August, October, and December are very promising.
Finally, the folks who had a breakup in the past year may patch up!