Capricorn 2022 Love Horoscope: Unexpected Changes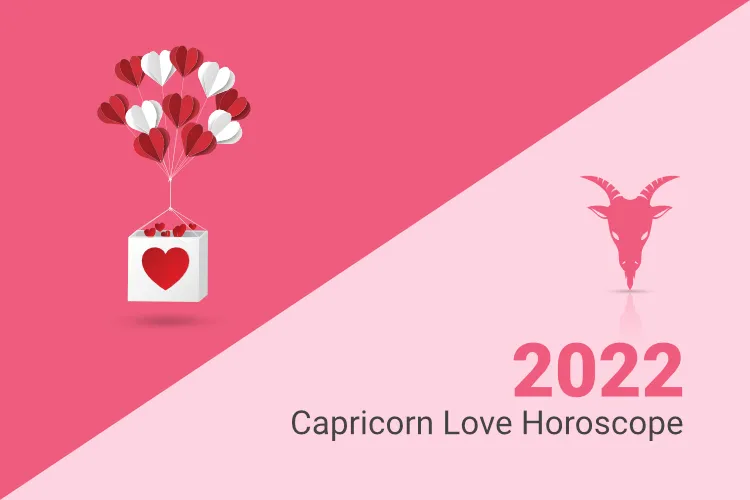 This year may be a little troubling for your romantic life as some unexpected changes are foreseen, says your Capricorn yearly horoscope. As a result, the first few months may be challenging where you may feel you need to curl up with your partner, turn off the phone, and just spend more time together to keep your romantic life on track.
Well, go out for more dates. In case you feel like not spending out, you can have dates at home. You have an option of candlelight dinner, or you could do movie nights at home. You know your partner well, make something special according to their likings. Try not to get into arguments or fights. Be patient with each other and try to see things from your partner's perspective. Try to understand that you two need to work and invest in your relationship. To know about your relationships in the year 2022, access your Free Personalized 2022 Report.
Capricorn Love Horoscope 2022: Balance Love Life
The rest of the year may give you ample opportunities to rekindle your romance. You may maintain a proper balance between your professional and personal life.
You can expect love and support from your partner. These are moments you may both cherish.
It is about giving importance, respect, love, affection and being there for each other constantly. Love may find its way to happiness and commitment. If you want to propose, except for the first month, the rest of the year is exemplary. Some of you might need help to clear out things in your relationship, and for this, you may have to call your elder brother or sister.
Siblings are god sent, aren't they?
You're elder siblings, if any, may be able to sort out things amongst themselves. They may understand your situation and maybe even be able to explain it to your other half. When it might come from siblings, your partner may understand it better. They would be in a position to make you both sit down and have an honest conversation. And both the parties may agree on their insistence. It may be better you sort out the issues by communicating rather than delving into the same thing and extending the patch up.
Capricorn Horoscope 2022 Love Life
If you want to make things okay, you need to be more concerned about your relationship than your ego. Also, you may experience a sort of coldness in your relationship until the middle of the year 2022.
You may face a few misunderstandings in your relationship during this period. But these won't exist for too long. Hopefully, there may be an improvement from the year April 2022.

2022 Capricorn Love Horoscope – Overview
You may start devoting quality time to your partner and may bring you both considerably closer to each other. Your mutual understanding may also increase. If you're married, then the start of the year may be pleasant for you and your life partner. However, there are chances of some conflicts during the mid-year. Hence be more patient with your partner. Try not to say things that may upset your partner. Also, if any of their comments hurt you, let them know politely, which may not lead to fights.
You can expect love and support from your partner. Your marital bond may be strengthened during the last few days of the year, and there are good chances that your partner would get some fantastic opportunities at their workplace. This is one of the best moments to show them how much you care about their success. So go ahead, host a party for them. They would love everything you do as long as you are party to all their glory to motivate them even more! Access the Free Personalized 2022 Report to know what the stars have in store for you.
Again, the year is suitable for those planning to make extra earnings through various avenues. This would include investing in liquid assets, enabling you to make money through earning money from multiple options. Use the extra cash to invest in the future without touching your savings to meet any commitment through finance and expenditure.