Cancer Health and Fitness Horoscope 2022- Under The Weather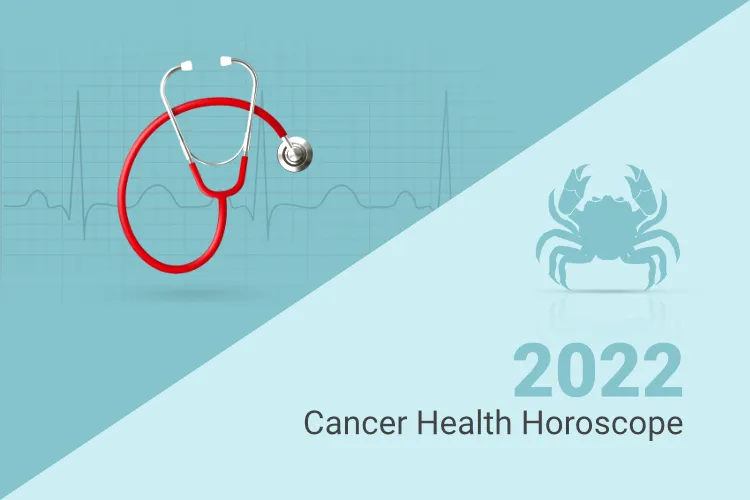 Cancer Yearly Horoscope suggests that you take precautions against minor ailments, as you may feel under the weather while the weather changes. 
Along with you, make sure to take care of your family's health as this could be contagious.
If the symptoms are minor, you can treat them at home. However, if it continues for more than three days, you are advised to consult the doctor. To know about your relationships in the year 2022, access your Free Personalized 2022 Report.
Travel With Care 
Make sure that you make a proper plan before you embark on your travel journey. 
Planning your trips is essential, as you may face some inconvenience during planning leading to back pain and leg pain. 
Also, make sure you are thoroughly prepared when going to cold places. Pack your winter wear and keep yourself warm as you could get infected by a virus.
The natives are advised to carry their medicines and take them during them on time. Also, avoid eating oily or spicy food while travelling. 
Savaadan During Adventures 
If you plan to go to any adventurous place, make sure you carry a first aid box with you.
You are advised to be careful while doing any activities make sure that you utmost care as there are chances of minor injuries. 
Especially during April, May, July, and September 2022.
So, if you are undergoing any activities that involve physical exertion, make sure you take all the necessary precautions. 
Health Should Not Be Compromised
Pregnant ladies should take good care of themselves. Make sure you drink plenty of water and keep yourself hydrated.
If medicines are prescribed to you, make sure you take medications and vitamins on time. 
Include fresh fruits and green leafy vegetables in your diet. Please stay away from stale food and consume freshly cooked food.
Make sure you keep a tab on your meals and take your meals on time.
Do not Compromise health under any condition.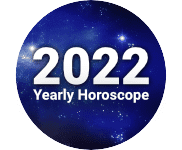 Take Control Of Your Health! Get Your Personalised 2022 Yearly Report
Get Personalized
2022 Yearly Report
Diet And Exercise Is A Must For Senior Citizens
Most natives of this sign may need to be cautious regarding their parent's wellbeing. 
Keep a constant check on their health. Make sure you check if they have taken their medicines on time. Take care of their doctor's appointments as well. 
In case of any signs of weakness, or sickness make sure you consult the doctor immediately.
If a complete health check is recommended, it is advised that you seek it and don't delay it even a bit.
We advise you to take care of your diet and exercise. Try to see which form of exercise would be feasible and easy for them to perform and then set that in their daily routine. 
Along with the parents, Cancer natives also advised to take proper diet and maintain a healthy lifestyle routine. 
Avoid travelling until and unless it's imperative. Hypertension and BP patients need special care and attention. 
Take your medicines on time and do some light exercises in the morning. This not only gives energy to the body but also keeps you going throughout the day.
Surgery is Foreseen 
Those who are planning to undertake some surgery can go ahead, as time is favourable for surgery now.
You would also find the support of family and friends who would help you find the proper treatment.
Make sure you use your insurance wherever possible. This would help you in terms of money, and even give you the support to control your expenditure. 
Therefore, the year 2022 may reward you health-wise and even through monetary gains. 
Further, those who have been planning to take up alternative treatment such as Ayurveda over allopathy or any traditional or cultural medicine are likely to do well. 
Your recovery result may be high, for the treatment that you would undertake would be high. Access the Free Personalized 2022 Report to know what the stars have in store for you.
Cancer Health Horoscope 2022 – Overview
This year may enable you to enjoy your work and health positively, according to your yearly predictions. Protect yourself and your family against minor ailments like cough and cold as the weather is changing, and you have to take care of it. 
Travel carefully with proper planning. You are advised to be careful while doing anything as minor injuries are foreseen, especially in April, May, July, and September 2023. These are the months where over adventurous activities can put you in trouble. Just remain careful, and you could do well physically and health-wise. Pregnant ladies should take excellent care of themselves as you are with a proper diet plan.
For those of you who are planning to undertake some surgery, this is a good time for it. In addition, those who have been planning to take up alternative treatment such as Ayurveda over allopathy or any traditional or cultural medicine are likely to do well.
Your Accurate Personalised Astrology Predictions Are Just A Call Away – Talk To Astrologer Now!
With Ganesha's Grace,
The GaneshaSpeaks.com Team

Day Guide
Comprises of events likely to happen, hourly guidance & precise timeframes

Life Meter
Know the percentages of different aspects of your physical and mental state

Compatibility
Check out how well will your wavelengths with others match