Aries Health Horoscope 2022: Health is Wealth (Health and Fitness)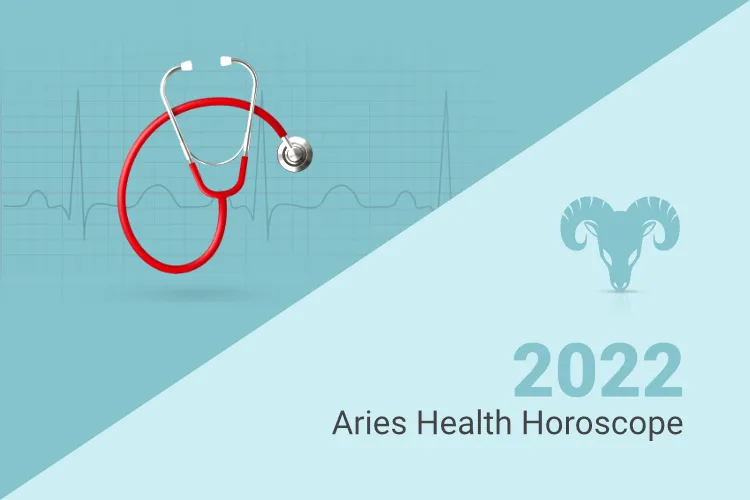 As per Aries Horoscope 2022, you are advised to stay cautious with your health. Do not take health lightly. Try to keep up with your health plan as you're advised to keep health your priority!
Make sure you cut down on eating unhealthy food, which could be one of the primary reasons for your deteriorating health.
Eat homemade food and stick to healthy food only. Increase the intake of vegetables and fruits during this time.
Your habit of eating junk food may continue for a long time now, and you may also realise it.
Now is the time to not just realise but to work for it. So, as a result, if you go to any birthday party, anniversary, remember a thing called 'Limit' & 'Health'.
Lack of care may lead to adverse effects. Hence, make sure you take proper steps to keep your health intact. To know about your relationships in the year 2022, access your Free Personalized 2022 Report.
Best Time to Work Out As Per Aries 2022 Health Horoscope
Yoga, meditation, and exercise are highly recommended. You can start with 15 mins daily and then go ahead and increase the time. Try to start with light exercise such as walking, jogging, skipping etc. You can also join a gym.
Yoga and meditation could be done by yourself, or you could take help from experts. All this may make you both mentally and emotionally fit.
As mentioned, exercise is mandatory, so is diet. It is an easy solution for you to make changes to your lifestyle, rather than popping pills.
2022 Aries Horoscope (Health and Fitness): Mothers are From Heaven
Those who are living with family may get all the desirable support from their mother. Having a Mother is truly a blessing! Isn't it?
Ask your mother to help you to maintain your diet. Try to take some time out and, along with your mother, make a proper diet plan with every detail included, such as breakfast, lunch, and dinner.
You could also go grocery shopping with her, and you both could pick up healthy foods that will help you lose weight. She would also guide you with her knowledge.
On the other hand, married ones need to seek support from their partner to get a good diet.

Aries 2022 Horoscope – Divided on Diet, United on Health and Fitness
According to Yearly Horoscope 2022, you may get into arguments with your father because of the number of changes you may make to your diet. As a result, there could be differences in opinions regarding eating patterns and healthy eating options.
He would have a traditional mindset and would not agree with your modern fitness fundamentals. However, try to listen & learn!
The same goes for your siblings, who may constantly disagree with your opinions. During this time, you should keep control of your aggression and speech. As it could affect the balance of your body, and you can suffer from blood pressure.
Also, avoid taking too much stress as it may lead to frequent headaches and sinus problems. Access the Free Personalized 2022 Report to know what the stars have in store for you.
Aries 2022 Health Horoscope: Overview
2022 is a year that would be an alarm to get your health in check. Therefore, the diet should be given importance and so should be exercise and fitness. Make sure you exercise as well as eat healthy as both are necessary at this point.
Take up a regular exercise plan and do it regularly. You can do it by yourself or even take the help of an expert. This will make you both mentally and emotionally fit to keep yourself healthy.
Your mother would be instrumental in your diet and fitness. However, your opinions may not always match your father's thought process, and this might become a root cause of the arguments between you and him.
Avoid any form of argument or confrontation. The same goes for your siblings, as they may disagree with you. However, keep control over your anger, as anger could affect the balance of your body.