Aries Finance Horoscope 2022 - A Year of Learnings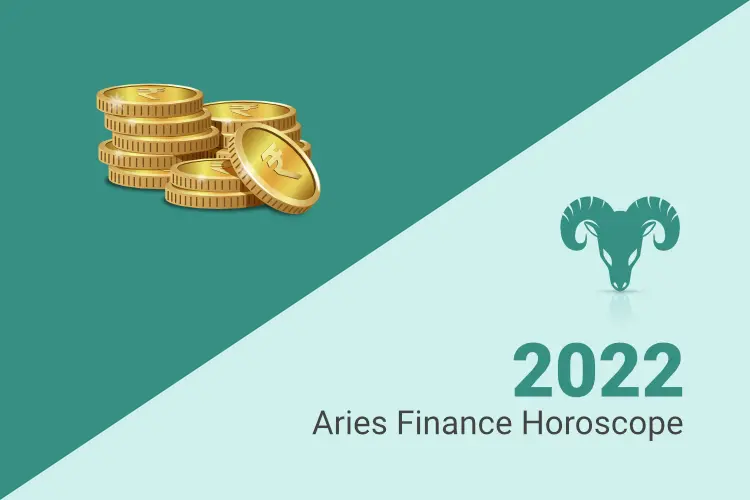 A year to learn & implement the strategy of savings. You are likely to expand more sources of income this year. Make sure you manage your expenditure wisely. Newly passed out students may start earning this year onwards. Your motto must be 'Spend with Care.' Make no mistake about saving money this year.
Students may feel confident & independent as they march ahead, opening a new chapter of their life. Therefore, no need to feel displeased in any manner.
Remember, as you have good investment options, invest money with your eyes open. The more you support, the more you would earn throughout the year. To know about your relationships in the year 2022, access your Free Personalized 2022 Report.
Aries 2022 Financial Horoscope: Are Foreign Currencies Tricky?
Aries folks who are involved in business with foreign countries and get paid in foreign currencies are likely to face challenges in the initial months of 2022. Hence, try to make a realistic and futuristic plan to manage the expenses and liabilities ahead.
Along with challenges, you might experience a delay in receiving payments from foreign sources, which could be a reason for stress. Hence, make sure you plan and try to look for all other financial avenues from where you could earn to fill up the economic void.
Aries 2022 Financial Horoscope 2022: Cash Inconsistency For How Long?
In the first half of the year, you could make progress in your earning. However, in the second half of the year, the flow of income may turn inconsistent. So make sure that you keep some money for the second half of the year. "Save for the rainy days" is the phrase that would be apt in this scenario.
Consult with financial gurus or with your elders and ask them for help. Let them know the economic situation, and they would be able to guide you well.
You may need to be calm and patient to think clearly and to get out of the situation. Hence be patient, as you can undoubtedly get this sorted.

Keep on Trying Aries Zodiac Sign
Those earning through family business may need to be careful, especially in the last quarter, as there is a strong possibility of income getting impacted.
However, folks who are in business partnerships may get a chance to earn. Isn't it a piece of good news!
You and your business partner are advised to work hard; it is achievable. There is nothing that you cannot attain, and lucky for you, stars also support and believe in you. However, a dream does not become a reality through magic; it takes sweat, determination, and hard work.
Until the middle of this year, chances of appraisal or promotion are not favourable. However, do not be disappointed as hard work never goes in vain. Your job would speak for you, and indeed, your seniors would take notice of this. However, try not to be dishearted, and also don't get involved in office politics or office gossip as that may surely get you in trouble. Access the Free Personalized 2022 Report to know what the stars have in store for you.
Aries 2022 Financial Horoscope: Overview
Natives may feel confident by earring from various avenues. As a result, there may be a rise in income and expenditure as well. Thus, there could be multiple reasons for stress for Aries folks. However, 2022 may be a good year for students who are earning their first stipend!
The more you invest, the more you would earn through them this year. Also, you would make progress in reaching your goal during the first half of the year. However, duringInsteadecond half of the year, the flow of income can turn erratic.
Financially the year has some support for improving your savings. Most of you may plan to earn through various sources, making you feel more confident.
Those who are earning through their family business could see a dip in money flow this year. Some family disputes can also take place. Therefore, make sure you avoid any form of confrontation, which is essential to be held in this process. Your earning may ensure you gain through your efforts. There is also a strong possibility that you would make through partnership business, mainly in the last quarter of the year. Until then, you have to work hard on the various avenues.
Your Accurate Personalised Astrology Predictions Are Just A Call Away – - Talk To Astrologer Now!
With Ganesha's Grace,
The GaneshaSpeaks.com Team