Love Horoscope Report
Author: GaneshaSpeaks Team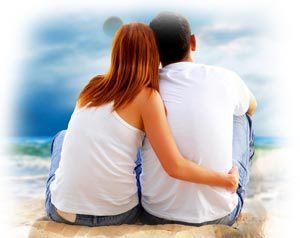 Is your love match, a match made in heaven?
Love is beautiful, yet complicated. A good match means happiness, joy and fulfilment, while a bad one may leave you disturbed, distressed and lost. We can help you with this intelligent and useful free report. See for yourself!
Unbiased perspective!
When you are in love, it's difficult to look at your relationship objectively. You know there's stress, but may not be able to find the exact reason. Employ Astrology's wise guidance to your advantage to get clarity.
Various Aspects…
You may be hugely attracted to each other physically, but the fire won't last for long until you two gel mentally and intellectually. Do you? Find out with this Free Report.
Report Details
√

Two of you!

Your relationship is about two people – YOU TWO! So, it is important that we consider both the Horoscopes while deciding how your love life is/ will be.
√

Your Compatibility!

What was it that attracted you towards each other? What will help you keep your relationship strong? It's your compatibility, the comfort level you share with each other. With this lovely Free Reading, know how compatible you two are – on various vital levels – physical, intellectual and emotional.
Customer Reviews
We have served 10,000,000+ satisfied customers since 2003. Hoping to serve You too !
I come from a family where a lot of importance is given to the academics and career. Few years back, I hit a rough patch on the career front and it badly affected my confidence. Maybe my decisions were wrong or the time was not right, nothing seemed to be working for my professional growth. I had no clue how I should plan my career. Then I came across the Career Reports on GaneshaSpeaks.com. The career advice and astrological guidance that I got proved to be priceless as they helped me make the right career moves.
– Shashank Bhatia, Nainital
I wanted to go to Gulf and earn decent money by doing job. But every time I tried for this, something or the other blocked my path. I finally consulted the astrologers of GaneshaSpeaks, who gave me a suitable remedy for my problem and even predicted the time frame when I was likely to go abroad. All this helped me a lot, and now I am doing well in Sharjah.
– Shashi Nair, Sharjah
Why and How
Why should I get this free report?
To see your love relationship from a new perspective
To know what stars say about your love pair
To get an understanding of the compatibility on various levels between you two
How will be this guidance be helpful to me?
Get clarity about your or your loved one's love equation
Take a decision about whether to take your relationship to the next level or not
Adjust and adapt in your relationship, so your bond becomes deeper and stronger
Identify a customised service that shall help you gain further clarity on your love relationship
Frequently Asked Questions
Will my personal information be kept confidential?
Don't worry! Ours is a very secure system. Plus, as a policy, we do not disclose any of our client details or questions to anyone, at any cost. You can be assured of complete confidentiality. Since you will get your report via email, you don't have to worry about anyone else finding out about this.
Will I be prompted again and again, once I get a Free Report from your website?
Once you take a Free Report from our website, you are deemed as a registered member of our exclusive database. Hence, you will be on our email list and shall get regular, but non-obtrusive, e-mailers about our latest or special offers. However, you always have a choice to un-subscribe from our mailing list. Also, all our emails are customer mail-box friendly! Trust us, we will not spam your mail box ever!
How can I save my Love Horoscope answer?
As you order a Free Report from us, apart from the instant answer that gets displayed on screen, we also send across an email with your complete Love Horoscope. This ensures that the answers remains with you for future reference, even when you log out. Please ensure you give us an email id that is 100% private yet functional.
Can I avail the same report multiple times and for multiple people?
Yes. You can avail a Free Report any number of times, for any number of people, using the same email id registration. However, we suggest that you urge these people to use their own email ids to get their report, as it will enable them to get their personalised daily horoscope too.
What if I wish to know only about my personal Love Horoscope (potential), and not the compatibility between me and my partner?
Currently, we are working on generating such a useful FREE report for our patrons, wherein you can get your Love Potential, even if you are unattached. Meanwhile, you can avail our premium, customised service Love Prospects Report OR Marriage Prospects Report. If there is a Love Question, that's causing you pain, get Love Ask A Question service – a personalised answer that will be based on your Personal Horoscope.
What if I wish to ask you a very private thing or a very crucial, vital issue about my relationship?
It is possible for us to address any kind of relationship issues with an openness of a psychologist or a relationship expert. You can surely share your most intimate issues with us and seek solutions, but for that you will need to get our Premium, Personalised services. We guarantee complete privacy. And, you may even choose to remain anonymous. You may browse our Relationships and Sex OR Love and Dating section to choose a service that suits your Love or Relationship issue. May Lord Ganesha bless you!
Customer Care
If you face any issue, while interacting with our website, feel free to get in touch with our friendly Customer Care team at 0091-79-3021-5336, during Monday to Saturday, between 10.30 am – 6.30 pm IST(+5.30 GMT). You can also send us an email on predictions@ganeshaspeaks.com