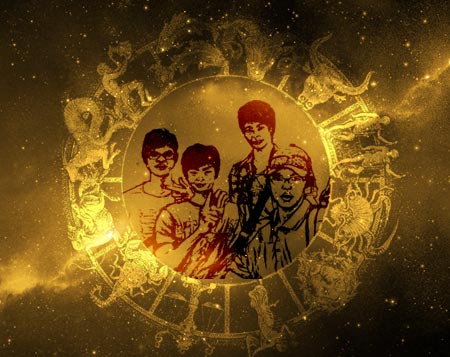 Friendship Report
Author: GaneshaSpeaks Team
Enhance the precious bond of friendship
Real friends are invaluable assets that bring joy and colour in our life. Use the Friendship Report to nurture your friendships and deepen this bond. Use this free report to understand your friends in a better way and increase your rapport with all your friends.

Forge an everlasting bond of friendship
Use the wisdom of astrology to know your friends better. This valuable report will give you a brief yet informative description about your friendship profile, based on your sun sign. Moreover, the Friendship Report also provides sun sign based friendship compatibility descriptions. This gives you enough leeway to make an informed choice while making new friends and improving your equation with your existing friends.

Uncover handy tips
Harness the power of astrology to know your friends in a new light. Friendship Report helps you to know the positive and negative traits of your friendships, helping you strengthen them further.

Report Details

Sun Sign based friendship compatibility
Sun Sign based friendship compatibility help you to understand your friends in a better way and gives you the power of making an informed choice regarding which friendships are worth your time and efforts.

Sun Sign based friendship profile
Understand the real motives that drive you to seek a particular friend and understand the way you are likely to behave in friendship and uncover the reason of your such behaviour. All this information helps you to be a loyal, helping and understanding friend/person.

Testimonials
More than 10,000,000 satisfied customers and counting !!
My son had been studying in Class X, and I was going crazy worrying about his studies and future prospects. He is not particularly hard working, plus I could see that he had difficulty concentrating. So, I decided to take the help of Astrology. We were suggested an Emerald by ganeshaspeaks. My son wears it in a ring, I saw a marked increase in his ability to sit for longer hours, and finally he scored over 80% marks in his class tenth. Thank YOU Ganesha.
- Radha Dandekar, Pune
Life is not simple, and it has its own crazy ways to make you realise all that and more. I was in a mess, and felt a definite need for peace and stability. There were ways that made me feel lost and I always felt that I was not doing what I was meant to. My career never brought me happiness and I felt stuck. My relationships also were staid and pallid, and I felt I was on a wrong track. This was till I got the Chart your Destiny Report from GaneshaSpeaks. It gave me a perspective and I felt hugely better. I also took a huge step of changing my job!
- Nidra, Dubai

Why and How
Why should I get this free report?
To know the true potential of your friendships.
To enhance your friendships, giving you everlasting happiness.
To make an informed choice while forging new friendships.
How will this guidance be helpful to me?
Helps you in enriching your friendships further.
To help you choose only genuine and sincere friends.
Be more loyal, receptive and understanding in all your friendships.
To know your positive and negative traits in your friendships.

Frequently Asked Questions
Will my personal information be kept confidential?
Don't worry! Ours is a very secure system. Plus, as a policy, we do not disclose any of our client details or questions to anyone, at any cost. You can be assured of complete confidentiality. Since you will get your report via email, you don't have to worry about anyone else finding out about this.
Will I be prompted again and again, once I get a Free Report from your website?
Once you take a Free Report from our website, you are deemed as a registered member of our exclusive database. Hence, you will be on our email list and shall get regular, but non-obtrusive, e-mailers about our latest or special offers. However, you always have a choice to un-subscribe from our mailing list. Also, all our emails are customer mail-box friendly! Trust us, we will not spam your mail box ever!
How can I save my Friendship Report?
As you order a Free Report from us, apart from the instant answer that gets displayed on screen, we also send across an email with your complete Friendship Report. This ensures that the answers remains with you for future reference, even when you log out. Please ensure you give us an email id that is 100% private yet functional.
Can I avail the same report multiple times and for multiple people?
Yes. You can avail a Free Report any number of times, for any number of people, using the same email id registration. However, we suggest that you urge these people to use their own email ids to get their report, as it will enable them to get their personalised daily horoscope too.
I don't have information about my birth time? Can I avail this report?
To get your Friendship Report, you just need to provide your date of birth. Birth time is not needed to avail an accurate Friendship Report. However, if you wish to avail our other services, free or paid, other details such as time of birth and place of birth may be essential to get an accurate and relevant reading.