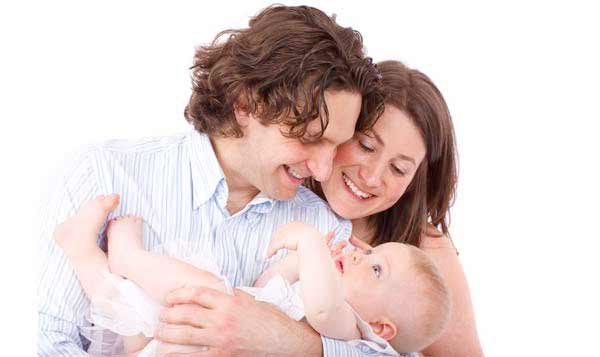 It is very important to marry the right person!
An old joke goes, if you get married to the right person, then you are "complete" and if you don't you are "finished"! On a more serious note, since marriage is one of the biggest decisions of life, it is important to find the right person to settle down with. Our astrologers can help you decide. And, if you have been waiting to hold that curious, cuddly bundle of joy, our astrologers shall bring you the best advice too.
23-11-2014 to 29-11-2014
As per the Western Tropical Planetary Positions
Marriage and Children
Despite Rahu/ North Node's problematic position in Libra, the things largely look set to be good and relaxed in the marital nest for most of you. Say a big 'thank you' to Venus and its favourable positioning for this, says Ganesha. The planet Venus rules the matters of love, personal and professional unions, married life etc. So, understandably, its favourable position during the week shall bring you happy news/ times on the aforementioned fronts. It is quite likely that most of you will be able to strike a good rapport and understanding with your life partner, because Sagittarius is the sign of Wisdom, through which Venus shall be transiting. Ganesha also feels that you are likely to enjoy some very loving moments with your partner, during this week. Relaxing long distance trips, if planned well, can bring you great happiness now. However, in case you are facing some issues in your married life, you may opt for Marriage Ask a Question Detailed, which will be answered by an expert astrologer basis your Birth Chart, and you will receive fully personalised solutions.

Products By Ganeshaspeaks Team
The science of astrology has been in existence for thousands of years. The aim is to make a conscious attempt to measure, record and predict objective and subjective events by studying the positions of the heavenly bodies at any given time. Changing with the times, GaneshaSpeaks.com has taken this science of astrology to the online world, by providing personalized daily, weekly, monthly and yearly predictions based on planetary positions and horoscopes. Besides, specific areas of life including Career, Finances, Business, Love, Educational, Personal and Property are astutely addressed with customised, tailor-made solutions and reports by GaneshaSpeaks.com team. The erudite team of astrologers at GaneshaSpeaks.com has been tutored by Bejan Daruwala himself.

Testimonials
More than 10,000,000 satisfied customers and counting !!
I had a complicated life, and I was not in a happy relationship and then I broke up with him. And, I was now completely averse to marriage. Then, this really nice colleague proposed me. We were out with a group, and I knew he liked me, but never expected this. He was sweet and very helpful, and when he said he would like to take me home to his mom, I was, well, stunned. I had told myself firmly earlier that I was NOT marrying, but I could not say No to him. I started imagining marriage with him. So, I consulted ganeshaspeaks, and got a wonderful analysis.
- Anonymous, Delhi
I have a teenage daughter. I know we love each other but somehow we end up have arguments over petty matters. I tried to patient with her but I couldn't succeed. The Parenting Profile report helped me understand my strengths and weaknesses as a parent. I changed my perspective as suggested in the report. My relationship with my daughter has steadily improved over the last few months.
- Neha Gulati, Mumbai