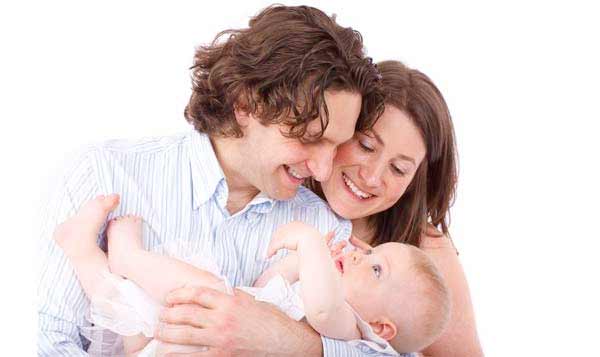 It is very important to marry the right person!
An old joke goes, if you get married to the right person, then you are "complete" and if you don't you are "finished"! On a more serious note, since marriage is one of the biggest decisions of life, it is important to find the right person to settle down with. Our astrologers can help you decide. And, if you have been waiting to hold that curious, cuddly bundle of joy, our astrologers shall bring you the best advice too.
20-04-2014 to 26-04-2014
Western tropical planetary positions
Marriage and Children
In marriage, many of you may not be granting each other the required personal space and freedom of expression. This attitude can damage an otherwise beautiful relationship, says Ganesha. Avoid being over-possessive this week! You will need to be understanding. Do make it a point to not blame each other for everything that goes wrong in your relationship. Be compassionate, and try to see each matter with a fresh perspective. If there is a problem your marriage, avail Marriage Ask A Question Detailed report to find a permanent solution. Children look set to have a gala time this week.

Products By Ganeshaspeaks Team
The science of astrology has been in existence for thousands of years. The aim is to make a conscious attempt to measure, record and predict objective and subjective events by studying the positions of the heavenly bodies at any given time. Changing with the times, GaneshaSpeaks.com has taken this science of astrology to the online world, by providing personalized daily, weekly, monthly and yearly predictions based on planetary positions and horoscopes. Besides, specific areas of life including Career, Finances, Business, Love, Educational, Personal and Property are astutely addressed with customised, tailor-made solutions and reports by GaneshaSpeaks.com team. The erudite team of astrologers at GaneshaSpeaks.com has been tutored by Bejan Daruwala himself.

Testimonials
More than 10,000,000 satisfied customers and counting !!
GaneshaSpeaks is like a family now to me. I have consulted them often, and the results have been good, and their analysis straightforward. This time when I was confused about my marriage and it turning into a boring story, I took this report. And, it told me some hidden things about my husband. Thanks GaneshaSpeaks, it's beautiful.
- Cheryl M, Mumbai
GaneshaSpeaks is like a family now to me. I have consulted them often, and the results have been good, and their analysis straightforward. This time when I was confused about my marriage and it turning into a boring story, I took this report. And, it told me some hidden things about my husband. Thanks GaneshaSpeaks, it's beautiful.
- Cheryl M, Mumbai