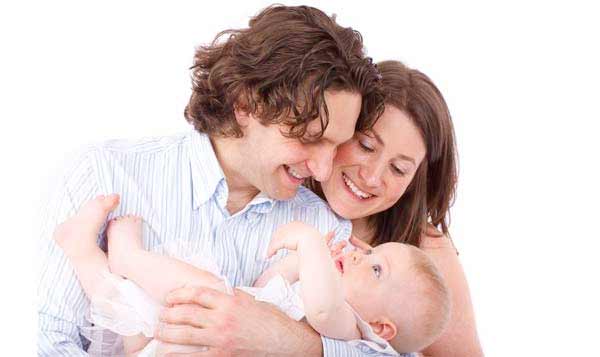 It is very important to marry the right person!
An old joke goes, if you get married to the right person, then you are "complete" and if you don't you are "finished"! On a more serious note, since marriage is one of the biggest decisions of life, it is important to find the right person to settle down with. Our astrologers can help you decide. And, if you have been waiting to hold that curious, cuddly bundle of joy, our astrologers shall bring you the best advice too.
27-07-2014 to 02-08-2014
Western Tropical Planetary Positions
Marriage & Children
At marital front, what really matters is togetherness. Both of you will be contributing to the domestic environment jointly. Week is apt for taking some decisions regarding the house or house decoration. If you wish to add/ alter some furniture at home, this week shall favour you. This is because, your vision to 'beautify home' is going to be very powerful during this week. You and your partner together can make it look gorgeous. Children will be attention seeking or demanding during this week. Those willing to go ahead with medical treatment for childbirth – do have stars in their favour. Are you waiting to hold your bundle of joy? Get guidance for Child birth related problems from an astrological perspective. Based on your exclusive Birth Chart our expert astrologers will prepare this report, and hence you will get a 100% personalised report.

Products By Ganeshaspeaks Team
The science of astrology has been in existence for thousands of years. The aim is to make a conscious attempt to measure, record and predict objective and subjective events by studying the positions of the heavenly bodies at any given time. Changing with the times, GaneshaSpeaks.com has taken this science of astrology to the online world, by providing personalized daily, weekly, monthly and yearly predictions based on planetary positions and horoscopes. Besides, specific areas of life including Career, Finances, Business, Love, Educational, Personal and Property are astutely addressed with customised, tailor-made solutions and reports by GaneshaSpeaks.com team. The erudite team of astrologers at GaneshaSpeaks.com has been tutored by Bejan Daruwala himself.

Testimonials
More than 10,000,000 satisfied customers and counting !!
I have never had a good love life. I was facing problem in getting married also. It was late, and I felt tired. My parents were worried too. Then my mom decided to consult an astrologer. And, I was hell-bent that we should not go to the local one. So, we choose GaneshaSpeaks, and the result was quite good. I found the report useful. We even bought the suggested remedies from them, and it is good quality.
- Rishi Sharma, Delhi
My son had a tough time in school because of his weight issues. I was very worried that it all might cause irreversible damage to his confidence as well as health. This particular report made me aware of his skills and talents, and then I made special efforts to enhance them. The results were excellent and he was no more feeling inferior.
- Geetha Shrinivasn, Chennai