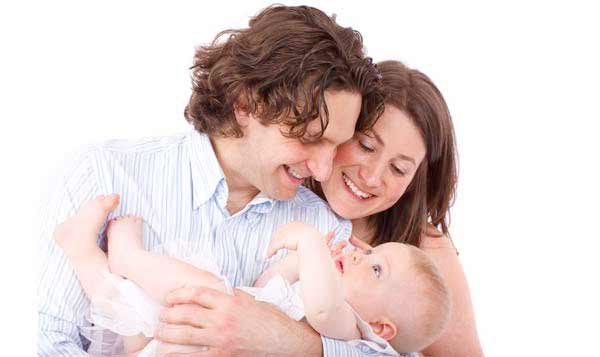 It is very important to marry the right person!
An old joke goes, if you get married to the right person, then you are "complete" and if you don't you are "finished"! On a more serious note, since marriage is one of the biggest decisions of life, it is important to find the right person to settle down with. Our astrologers can help you decide. And, if you have been waiting to hold that curious, cuddly bundle of joy, our astrologers shall bring you the best advice too.
28-09-2014 to 04-10-2014
Western Tropical Planetary Positions
Marriage and Children
Venus, Sun and North Node – all three will be operating together after 30th September in the Zodiac Sign Libra. This signifies that you may have a mixed feeling of 'love-hate' towards your spouse. Your spouse's mood too may remain very unpredictable. While domestic environment looks set to be good this week, ensure that your tumultuous relationship with your spouse does not disturb it. Those of you who have been facing trials/tiffs on the marital front will have to be extra careful. Ganesha feels that you should handle matters related to conjugal life with tender love. Children may be seen losing their confidence, and will need your due guidance and motivation. You can get Parenting Profile right away, which is prepared by our astute astrologers, basis your Birth Chart, hence, it shall be 100% personalised report that will enable you to become a better parent.

Products By Ganeshaspeaks Team
The science of astrology has been in existence for thousands of years. The aim is to make a conscious attempt to measure, record and predict objective and subjective events by studying the positions of the heavenly bodies at any given time. Changing with the times, GaneshaSpeaks.com has taken this science of astrology to the online world, by providing personalized daily, weekly, monthly and yearly predictions based on planetary positions and horoscopes. Besides, specific areas of life including Career, Finances, Business, Love, Educational, Personal and Property are astutely addressed with customised, tailor-made solutions and reports by GaneshaSpeaks.com team. The erudite team of astrologers at GaneshaSpeaks.com has been tutored by Bejan Daruwala himself.

Testimonials
More than 10,000,000 satisfied customers and counting !!
My son had a tough time in school because of his weight issues. I was very worried that it all might cause irreversible damage to his confidence as well as health. This particular report made me aware of his skills and talents, and then I made special efforts to enhance them. The results were excellent and he was no more feeling inferior.
- Geetha Shrinivasn, Chennai
GaneshaSpeaks.com has been my constant companion for the last 5 years. I have consulted them for many issues over the last 5 years. Their accurate predictions inspired to order this report and take early steps to build my 10-year old daughter's future. I am following the remedial measures mentioned in that report and they are showing great results.
- Maya Singhal, Udaipur