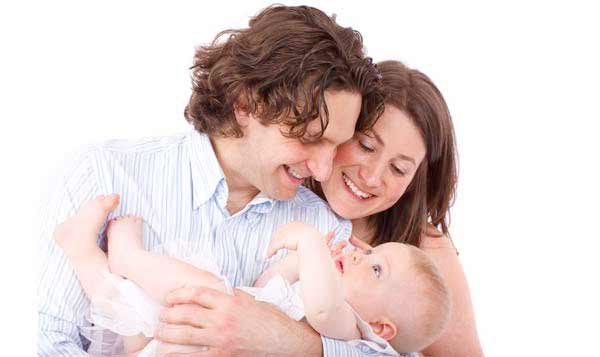 It is very important to marry the right person!
An old joke goes, if you get married to the right person, then you are "complete" and if you don't you are "finished"! On a more serious note, since marriage is one of the biggest decisions of life, it is important to find the right person to settle down with. Our astrologers can help you decide. And, if you have been waiting to hold that curious, cuddly bundle of joy, our astrologers shall bring you the best advice too.
19-10-2014 to 25-10-2014
Western tropical planetary positions
Marriage And Children
Ganesha feels that married life for most of you shall continue to be stable and stimulating. You and your partner are likely to feel closer and romantic. As stated in the week's general picture, you two may even take off on a leisure trip this week, which will help you find a good release and reduce stress. This trip shall also give you a good opportunity to get out of the rut of life, and take some important decisions, maybe about a job, buying a house, conception etc. Do keep your agenda clutter-free in order to enjoy this time to the hilt, says Ganesha. If you have kids, expect them to be in a good mood, albeit slightly demanding, all through the week. Ones planning marriage may take a final decision this week. Additionally, find out if the two of you are cut out for each other by obtaining a personalised service Kundali Matching which is based on your Natal Chart, prepared by an expert astrologer. On the whole, this week is going to be much better than the last one – for all the married or even engaged couples.

Products By Ganeshaspeaks Team
The science of astrology has been in existence for thousands of years. The aim is to make a conscious attempt to measure, record and predict objective and subjective events by studying the positions of the heavenly bodies at any given time. Changing with the times, GaneshaSpeaks.com has taken this science of astrology to the online world, by providing personalized daily, weekly, monthly and yearly predictions based on planetary positions and horoscopes. Besides, specific areas of life including Career, Finances, Business, Love, Educational, Personal and Property are astutely addressed with customised, tailor-made solutions and reports by GaneshaSpeaks.com team. The erudite team of astrologers at GaneshaSpeaks.com has been tutored by Bejan Daruwala himself.

Testimonials
More than 10,000,000 satisfied customers and counting !!
GaneshaSpeaks is like a family now to me. I have consulted them often, and the results have been good, and their analysis straightforward. This time when I was confused about my marriage and it turning into a boring story, I took this report. And, it told me some hidden things about my husband. Thanks GaneshaSpeaks, it's beautiful.
- Cheryl M, Mumbai
My son had a tough time in school because of his weight issues. I was very worried that it all might cause irreversible damage to his confidence as well as health. This particular report made me aware of his skills and talents, and then I made special efforts to enhance them. The results were excellent and he was no more feeling inferior.
- Geetha Shrinivasn, Chennai