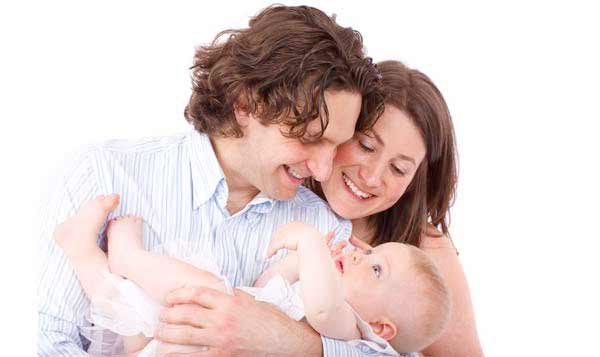 It is very important to marry the right person!
An old joke goes, if you get married to the right person, then you are "complete" and if you don't you are "finished"! On a more serious note, since marriage is one of the biggest decisions of life, it is important to find the right person to settle down with. Our astrologers can help you decide. And, if you have been waiting to hold that curious, cuddly bundle of joy, our astrologers shall bring you the best advice too.
31-08-2014 to 06-09-2014
As per the Western Tropical Planetary Positions
Marriage and Children
Most people's married lives may remain in a state of some conflict or stress. Attribute this to two reasons – Mercury enters Libra and heightens the scope of logical discussions. And, we all know – in marriage, usually, logic needs to be kept locked away! The chances of arguments will be high now. Blame this also on Venus' entry into Virgo, its Sign of debilitation, over the weekend. Venus is the Lord of the 7th House (of the Universal Zodiac) and is the signifier of love and relationships. In Virgo, Venus gets weakened, and hence a feeling of conflict and stagnation in matters of heart. Ganesha, thus, advises you to remain calm, as far as possible. If you have kids, expect them to bring you happiness this week. Even if they face any struggle, they shall work hard to rise above it. Ask Any Question for which you want a specific solution from an astrological perspective. Our expert astrologers shall analyse your question on the basis of your Birth Chart and provide you fully personalised solution that is specific to you.

Products By Ganeshaspeaks Team
The science of astrology has been in existence for thousands of years. The aim is to make a conscious attempt to measure, record and predict objective and subjective events by studying the positions of the heavenly bodies at any given time. Changing with the times, GaneshaSpeaks.com has taken this science of astrology to the online world, by providing personalized daily, weekly, monthly and yearly predictions based on planetary positions and horoscopes. Besides, specific areas of life including Career, Finances, Business, Love, Educational, Personal and Property are astutely addressed with customised, tailor-made solutions and reports by GaneshaSpeaks.com team. The erudite team of astrologers at GaneshaSpeaks.com has been tutored by Bejan Daruwala himself.

Testimonials
More than 10,000,000 satisfied customers and counting !!
I had a complicated life, and I was not in a happy relationship and then I broke up with him. And, I was now completely averse to marriage. Then, this really nice colleague proposed me. We were out with a group, and I knew he liked me, but never expected this. He was sweet and very helpful, and when he said he would like to take me home to his mom, I was, well, stunned. I had told myself firmly earlier that I was NOT marrying, but I could not say No to him. I started imagining marriage with him. So, I consulted ganeshaspeaks, and got a wonderful analysis.
- Anonymous, Delhi
I have three children – 2 sons and 1 daughter. I try my best to give them best training so that they can face the real world. However, we sometimes have serious differences and arguments. But my relationship with them has been better lately. And the credit goes to the Parenting Profile report. I recommend this report to every parent who doesn't have a smooth relationship with their children.
- Subhash Nayak, Surat