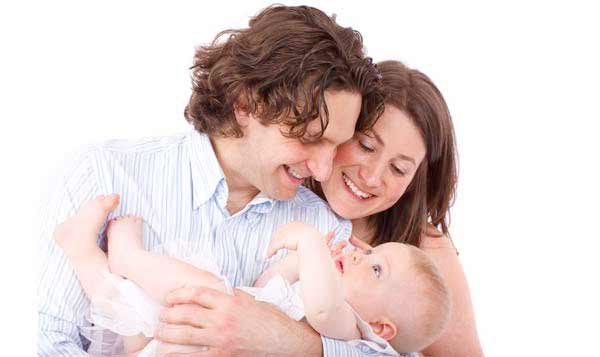 It is very important to marry the right person!
An old joke goes, if you get married to the right person, then you are "complete" and if you don't you are "finished"! On a more serious note, since marriage is one of the biggest decisions of life, it is important to find the right person to settle down with. Our astrologers can help you decide. And, if you have been waiting to hold that curious, cuddly bundle of joy, our astrologers shall bring you the best advice too.
26-10-2014 to 01-11-2014
Western tropical planetary positions
Marriage And Children
With Venus' entry in Scorpio, things should ideally have improved at the marital front, given Scorpio is a passionate Zodiac Sign. But since, Venus is also hemmed between two unfriendly planets – the Sun and Saturn, this week, for most people married life may remain a cause of stress or power struggle. You may feel that your partner is not contributing the same way or with equal intensity when it comes to the married life. All in all, there will be conflict or likelihood of it in marriage, all through the week, and you shall need to keep reminding yourself to remain cool and calm, while dealing with your partner. Same applies, if you happen to be in partnership business. You may also not get great co-operation for your kids, and they may largely remain somewhat unenthusiastic about their studies. You will need to work with them to boost their confidence and encourage them to focus better, points Ganesha. Worried about your kid? Talk to an Astrologer Now, and share your child's birth detail in complete privacy, and get a complete life analysis for your baby! You may also get your child's Janampatri.


Products By Ganeshaspeaks Team
The science of astrology has been in existence for thousands of years. The aim is to make a conscious attempt to measure, record and predict objective and subjective events by studying the positions of the heavenly bodies at any given time. Changing with the times, GaneshaSpeaks.com has taken this science of astrology to the online world, by providing personalized daily, weekly, monthly and yearly predictions based on planetary positions and horoscopes. Besides, specific areas of life including Career, Finances, Business, Love, Educational, Personal and Property are astutely addressed with customised, tailor-made solutions and reports by GaneshaSpeaks.com team. The erudite team of astrologers at GaneshaSpeaks.com has been tutored by Bejan Daruwala himself.

Testimonials
More than 10,000,000 satisfied customers and counting !!
I was hurt the first time around and thus taking a second chance was scary. I had burnt my fingers once and never wanted to do it again. But, me parents pushed into it, and so I decided to seek astrological guidance first. I trust these things when it comes to marriage – luck is important, why else my perfect marriage would go wrong in the first place. I got this report, and this really boosted my confidence. Th fear was replaced by a calm. More than anything else, this was like a soothing influence. Thanks.
- Richa, Maharashtra
Okay, I am writing about this because GS has helped me settle again in life. Otherwise I will not like to talk about my personal life. I met my wife, after I got this report from them, which said I will get re-married by the age of 35. I was almost 35, so I decided to listen to my mom, and placed an ad in paper and from there I met my wife. We are happy and will recommend astrology.
- Sarthak Ahuja, Jaipur