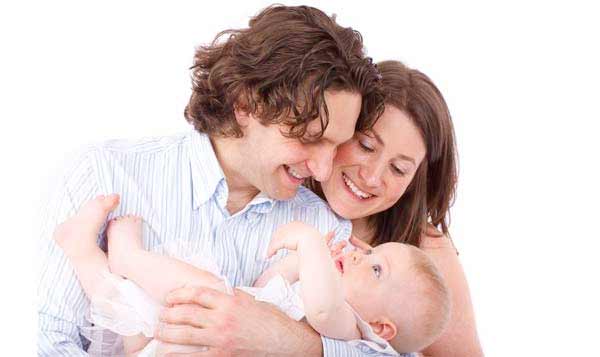 It is very important to marry the right person!
An old joke goes, if you get married to the right person, then you are "complete" and if you don't you are "finished"! On a more serious note, since marriage is one of the biggest decisions of life, it is important to find the right person to settle down with. Our astrologers can help you decide. And, if you have been waiting to hold that curious, cuddly bundle of joy, our astrologers shall bring you the best advice too.
13-04-2014 to 19-04-2014
Western tropical planetary positions
Marriage and Children
It will continue to be a tightrope walk for the married couples, foretells Ganesha. You may now be able to end certain important as well as petty matters, provided you make it a point to ensure peace and harmony in your relationship. With Saturn in Aries, matters related to your child's education may draw your attention. Try to understand their shortcomings and strengths as it will help them be more confident. Sun's close encounter with South Node indicates that you children will require your moral support this week. Get Your Child's Astrology Profileto know what his / her inherent qualities are, and how can you help him/ her make the most of those.

Products By Ganeshaspeaks Team
The science of astrology has been in existence for thousands of years. The aim is to make a conscious attempt to measure, record and predict objective and subjective events by studying the positions of the heavenly bodies at any given time. Changing with the times, GaneshaSpeaks.com has taken this science of astrology to the online world, by providing personalized daily, weekly, monthly and yearly predictions based on planetary positions and horoscopes. Besides, specific areas of life including Career, Finances, Business, Love, Educational, Personal and Property are astutely addressed with customised, tailor-made solutions and reports by GaneshaSpeaks.com team. The erudite team of astrologers at GaneshaSpeaks.com has been tutored by Bejan Daruwala himself.

Testimonials
More than 10,000,000 satisfied customers and counting !!
I had worn a Moonga in ring when a known-to had suggested. But, it did not change anything for me. Then, I consulted GaneshaSpeaks, they told it was a wrong stone. They suggested me different remedies, and I noticed a marked difference.
- Amit Trivedi, M.P.
I have never had a good love life. I was facing problem in getting married also. It was late, and I felt tired. My parents were worried too. Then my mom decided to consult an astrologer. And, I was hell-bent that we should not go to the local one. So, we choose GaneshaSpeaks, and the result was quite good. I found the report useful. We even bought the suggested remedies from them, and it is good quality.
- Rishi Sharma, Delhi