Pisces Women
(19th February to 20th March)

Pisces Women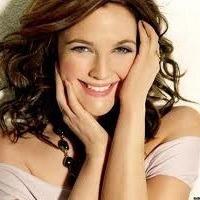 Drew Barrymore
Mysterious and sensual, the Pisces women are romantic and spiritual individuals with deep emotions. Their dreams are vivid and meaningful and not easy for practical and rational beings to understand. Therefore, knowing some basic characteristics of these personalities will certainly be helpful.
Women born under the Zodiac Sign Pisces, the Sign of the subconscious mind, are mystical, imaginative, and need a regular outlet for their tremendous creativity. Besides, they are highly intuitive and trust their instincts more that they believe their eyes and ears.
These women have an inclination for painting, performing arts, writing or various other creative pursuits. They works are often an extension of their personalities, reflecting how they are insides and what they might be going through emotionally at that point in time.
The Pisces females have an utmost need to loved and protected, and even the slightest negligence will hurt their feelings. Speaking of which, the Pisces women are not just moody, but also very sensitive. So one will have to be very careful while addressing them.
These women don't have to try extra to attract the members of the opposite sex. Because they are vulnerable and have high emotional quotient, men naturally get drawn to them. And the sensitive souls love all the attention they get from the men.
Don't mistake them to be weak, though. When in hot water, the Pisces women may surprise you with their inner strength. Also, the Pisces women have a bad temper. Don't provoke them to bring their negative side to the fore. They can turn bitterly sarcastic and go away from you forever.
The women born under this Sign will get emotionally dependent if someone gives them a shoulder to lean on. When Pisces women's intense feelings are not reciprocated, they get badly hurt and may even suffer from self-pity and low self-worth. It is quite common for a Pisces woman to get romantically involved in men who are not right for them.
These women are quite impractical and indecisive, and in most likelihood, feel uneasy while dealing with the real world. In order to avoid pain and heartache, they would simply avoid confrontation and bitter arguments. Run away or just go with the flow – either of the two is their way dealing with the problems, on most occasions.
If you want to know the sensitive and loving Pisces women in detail, please read the
Pisces description
. It will indeed help understand the people born under the Zodiac Sign Pisces better.
We also recommend you to read Pisces Men, so that you can have a complete picture about how the people born under the Zodiac Sign Pisces are.
Get a personalised and 100% accurate reading regarding
Gemstone for Career
from the expert and experienced astrologers at GaneshaSpeaks.com