Libra Women
(23rd September to 23rd October)

Libra Women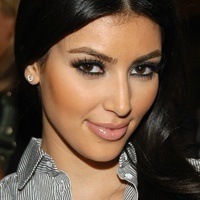 Kim Kardashian
The Libra females are charming and have two distinct sides of their personalities and it is very likely that the both sides will show up, in all probabilities right at the same time, considering the fact that maintaining balance is a constant inner struggle that a Libra native cannot get rid of. There are also various other characteristics of the Libra women. Let's quickly go through them.
Delightfully elegant and attractive, the Libra women are aware of their strengths as well as weaknesses. These intelligent and courteous women are never over-the-top and can smooth the situation with their trademark diplomacy. Not many can resist their charm.
Lovers of luxurious surroundings and comforts of life, the Libra women love to flirt but their flirtatious nature is often harmless. Commitment is what they are actually looking for. When in a relationship, the Libra women will neither seek to dominate nor will they be dominated as they believe in equality and sharing the responsibilities. Their life partners will always get the respect they deserve.
They have tendency to avoid confrontations and say what others want to hear. However, there are times when the Libra women are extremely straightforward and may even seem harsh. But they have their best intentions at heart and hence people don't mind their genuine comments.
It can be irritating to see a Libra woman make a decision. After gathering all the information needed and weighing all the plus and minuses, she will finally make a decision but there is a strong possibility that she will have second thoughts about it the very next moment.
The Libra women are flexible and accommodating and will carefully listen to opposing viewpoints also. If they are logically convinced that what they should change their minds, they will, without being fussy about it.
Although they are quiet balanced individuals, they do become a little imbalanced sometimes. But, harmony is soon restored and the Libra females get back to their usual mature yet bubbly selves again.
Libra women make great, loyal friends who will never interfere with your privacy. They are protective of their friends and will not mind telling them the bitter truth if they are going on a wrong path. Of course, they will sugarcoat it so that they don't feel bad about themselves.
If you want to know the charming and strong Libra in detail, please read the
Libra description
. It will indeed help understand the people born under the Zodiac Sign Libra better.
We also recommend you to read Libra Men , so that you can have a complete picture about how the people born under the Zodiac Sign Libra are.
Let our experienced astrologers help you take the right decisions in matters of the heart
Get you personalised Love Ask A Question report now!