↑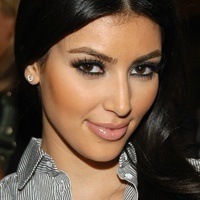 Kim Kardashian
The women born under the Sign Libra have a pleasing personality. However, they are of a dual nature and it is very possible that both the sides will show up, and most probably at the same time, because the Libra Native is always preoccupied in maintaining a balance in all spheres of life. There are also many other traits of the Libra women, which are outlined below. To understand yourself better, try the Birth Chart based customised service
Birth Horoscope
. Charming, graceful and attractive, the Libra women are aware of their strengths as well as weaknesses. These intelligent and polite women are smooth and diplomatic which helps them resolve many tricky situations easily.
The Libra woman loves to be surrounded by luxuries and comforts, and tend to flirt a lot, but their flirting is quite harmless. What they are looking for in a relationship is commitments. When they get into a relationship, the Libra women will try to keep the equation balanced. They neither dominate nor will they get dominated, because they believe in sharing the responsibilities. They will always respect their spouse. To strengthen your relationship further, try the personalised Natal Chart based service
Relationships Ask 3 Question Detailed
.
They strictly avoid arguments and say what others want to hear. But, there can be times when the Libra women can be very blunt to the point that they may be considered harsh. But their intentions are never bad and they are genuine well-wishers of people around them.
Sometime it can be very irritating to see the Libra woman struggling to take a decision, because even after considering all the pros and cons, they are prone to changing their decision at the last minute. They can be very unpredictable. To overcome this weakness,
Talk to an Astrologer
now!
The Libra women are flexible and accommodating and will carefully listen to different opinions. If they are logically convinced that they should change their minds, they will do it, without being stubborn.
Though they are balanced people, they can sometimes lose their temper. However, they are quick to restore the balance and harmony, and will get back to their usual charming and mature selves soon.
The Libra woman makes a great, loyal friend who will never interfere in your matters unless you seek help. They are protective of their friends and will not avoid telling them the bitter truth if they are going on the wrong path. However, they say it in a sweet and pleasant manner so that they don't feel bad about it. You might be also interested to read about
Libra Men
.
More on More on Libra