↑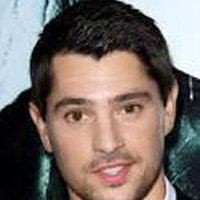 Nicholas D'Agosto
Ruled by the planet Mars, the Aries men move through the world on the their own terms and pace, and that is a major reason why some people find it too challenging to keep up with them. However, if you learn to accept their peculiarities, getting along with them will be a lot easier. Let's go through some basic characteristics of the Aries men one by one.
This enthusiastic lot is always ready for adventure and excitement. Besides, they love surprises as they keep them engaged and mentally stimulated. Anything predictable and/ or straight from the text-book dampens their spirits.
At first, they may come across as selfish and self-centred people. But there does exist a generous side of these highly active individuals, well, it is a different thing that they show it to only those who they think are worthy of it.
Aries men don't spend their precious time whining about how the world has been unfair to them and things like that. And even if they do, they will quickly bounce back. It is their courage, enthusiasm, positivity and love for near and dear ones, which gives them immense strength to face the challenges of life.
However, they tend to be outspoken, overconfident, and at times, quite insensitive also. Expecting them to listen to your woes endlessly and heal your wounds patiently may be too much to ask for.
Confrontational, short-tempered, egoistic and controlling, the Aries men rarely admit their shortcomings and are not so keen rectifying their mistakes. Besides, their demanding attitude creates pressure on their relationships, causing irreparable damage at times.
The Aries men know how to play with words in order to get what they want. While it is a positive trait to some extent, it also makes them manipulative.
Although often the ones to start off projects enthusiastically and with passion, the Aries are not great finishers. Once the initial excitement dies down, they lose interest to continue, and in all likelihood, they will shift focus to another goals or adventurous, including romantic interests. Maintaining their enthusiasm levels is a challenge for them.
Get a
Compatibility Assessment Reading
done to know how compatible you are with your Aries man or what is the potential of your relationship. And, if you believe you are soulmates, why not put your bind through a test – get a lovely reading in form of
Soul Mates or Not!
This surely gives you a basic idea about how Aries men are. If you are interested in knowing these ever-optimistic souls more, please read
Aries Description.
We also recommend you to read
Aries Women
, so that you can have a complete picture about how the people born under the Zodiac Sign Aries are.
More on More on Aries